The second Fox Face quilt is finally done!
I got the tops finished last year, finished up AngryDandelion's in June... and then... well, I have no good excuse. So for the first UFO Challenge entry, I have completed SilverLily's Fox Face quilt!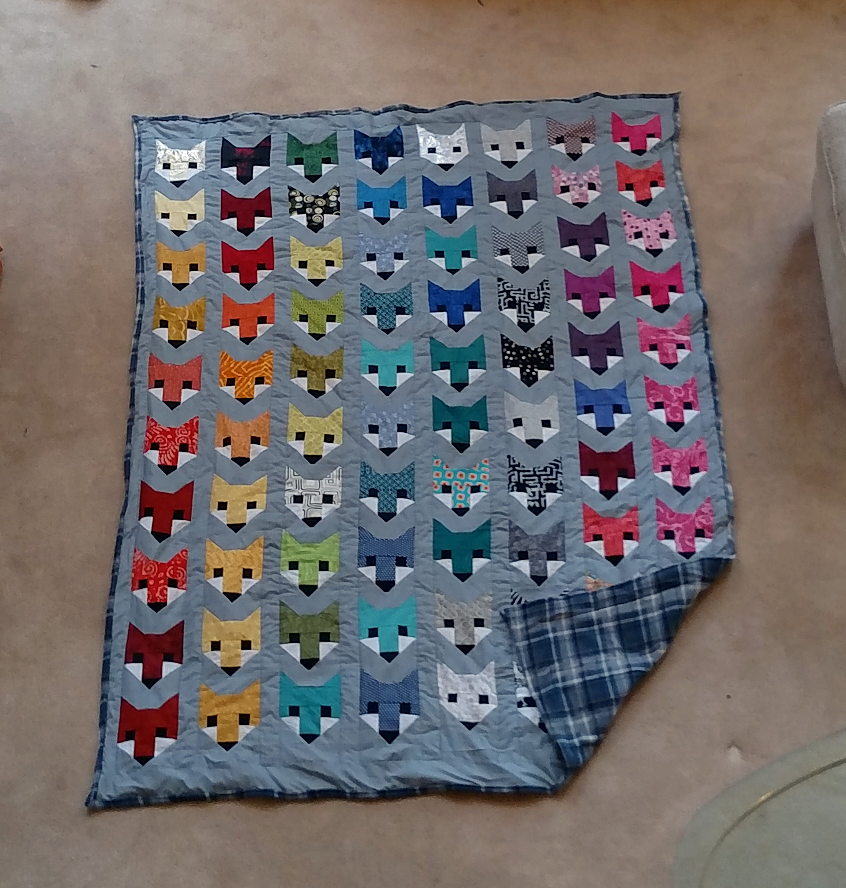 The back is a microfiber fleece sheet - very warm and cozy and goes with the gray on the top.
It's a twin size quilt and has 80 fox faces on it total (yes, I made 160 fox faces for those two quilts!).
Completed 1/3/2016 - yep, I got it done early!