Prompt #5 is "Haunted House". I decided to use the mental image of the Edison Mansion from Day of the Tentacle's opening cutscene as a reference... not that I could get an image of that when I was working on this.

Instead I drew an outline of a house, and used a ruler! ohnoes! ohyes! and then I scanned it, negatived it, and discovered how to use the Magic Wand tool on my paint program. Which sounds like a no-brainer, but I think my program dates from 2000? So it survived Y2K and does everything just fine for most of my needs, but I never figured out what the Magic Wand did until recently. Truth!

So: this is a mix of hand drawn art and messing around with the paint program.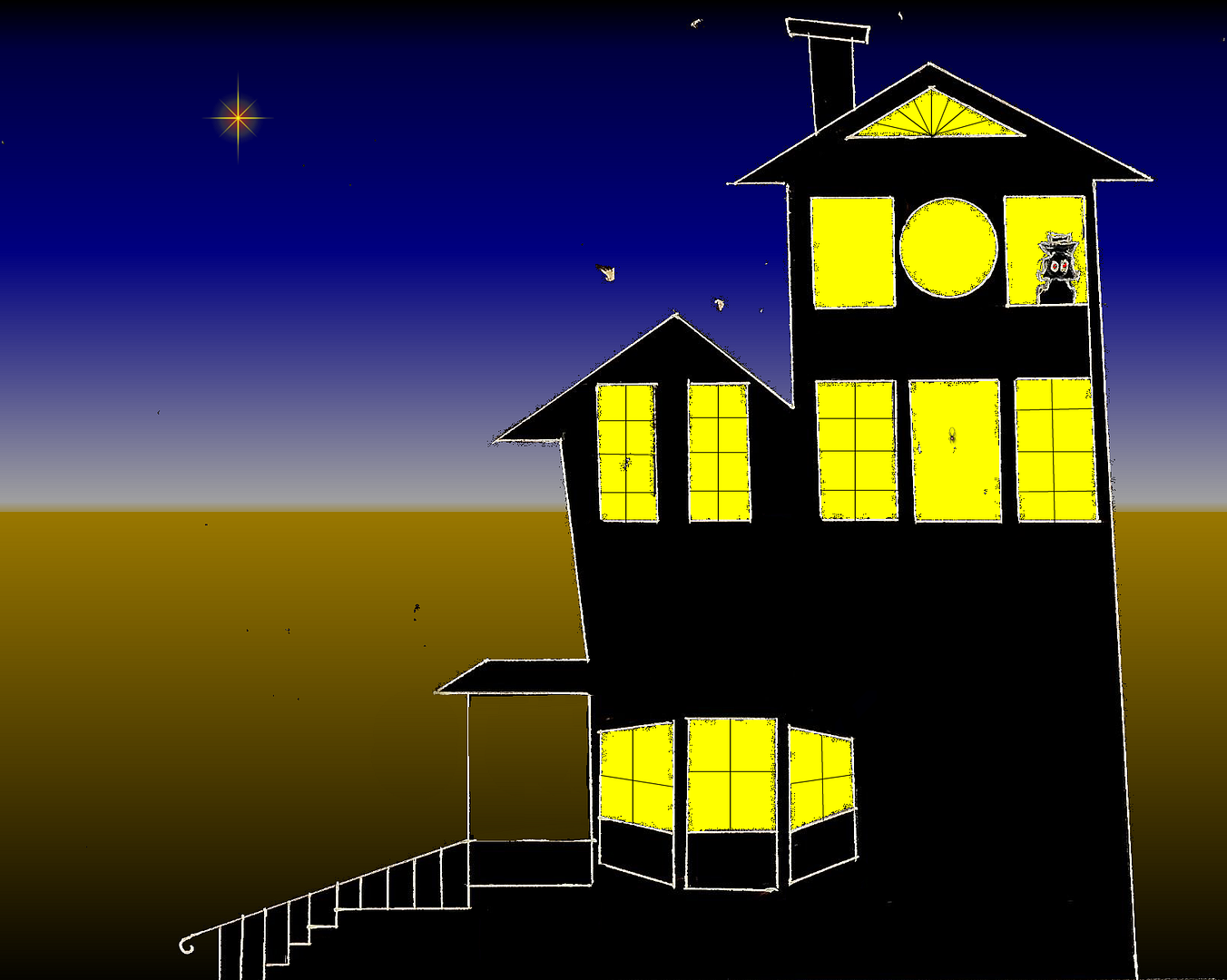 I would have worked on it longer but it's already 8:40 pm local time.

Yes, the mansion is crooked. It's actually really stylized in the game and crooked all over the place. I just had a lot of fun drawing lines with the ruler and figuring out how to draw a bay window.