Fourth in my personal set of US-themed appliques: Nevada!

Nevada is of course famous for Las Vegas, but my concept of Nevada is again the wild parts of the state. I've seen bighorn sheep, and been to Valley of Fire more times than I can count. Nevada is The Silver State due to its history of mining. The picture doesn't show it much, but there's flecks of gold in the water and silver in the rocks.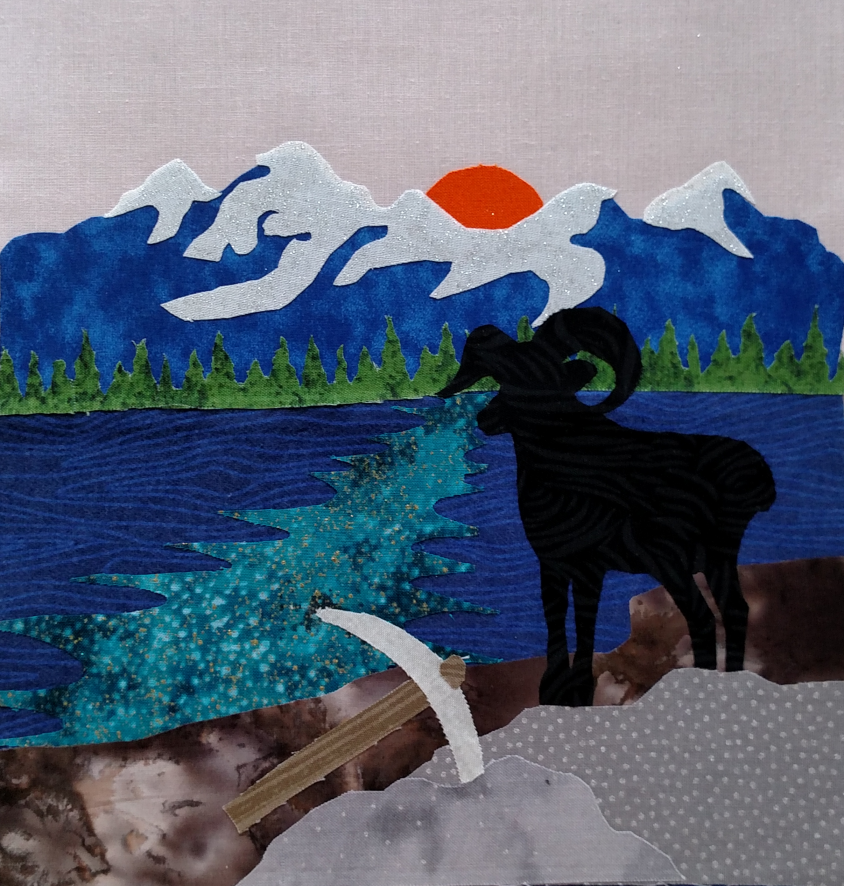 Also, cutting out that treeline was the pits.