In addition to the recent painting, I got a little more decor for the bathroom...

First is the new shower curtain and liner. Since the bathroom area is becoming very tropical, I went with the beach theme here too.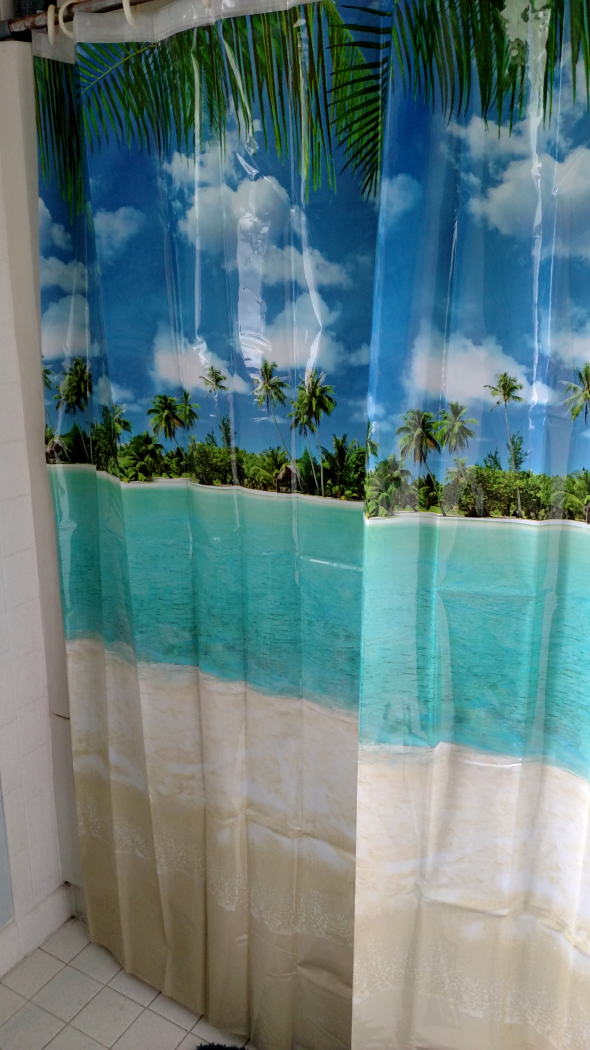 Then I got this on sale and the colors match the bathroom paint very well! Plus you might remember I have some sea glass in the outer bathroom area. And there wasn't anything else planned for that space.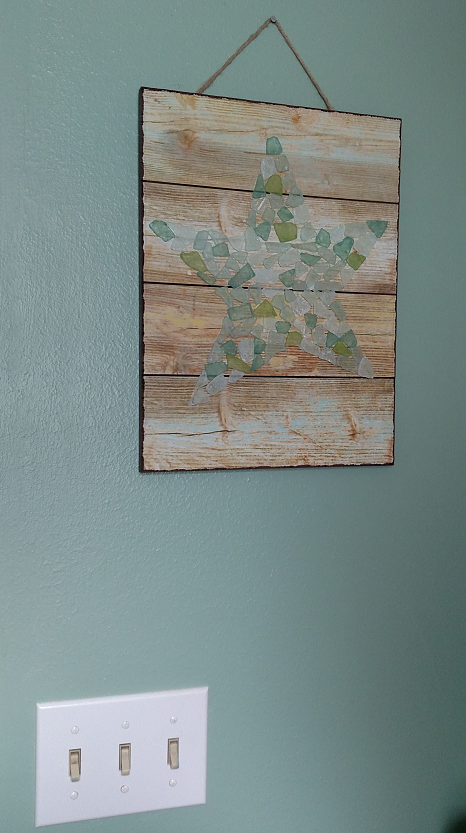 Next I need to get some new wall decals, again in tropical theme, but that's proving harder than I thought, especially without breaking the budget.