Day 4: Favorite book of your favorite series
The first one (
1632
) which was originally meant as a one-shot, and thus things were neatly wrapped up. The series also covers problems of the high-tech vs the low-tech and how to create a fair and just society in what we'd consider a barbarous culture.
~ ~ ~
Meanwhile, I'm doing research for writing purposes (well, I do it for fun also, but this one is for an actual project) and I make heavy use of the library system. I requested these two books, and wasn't I surprised at the size of one of them!
Look at the size of this book!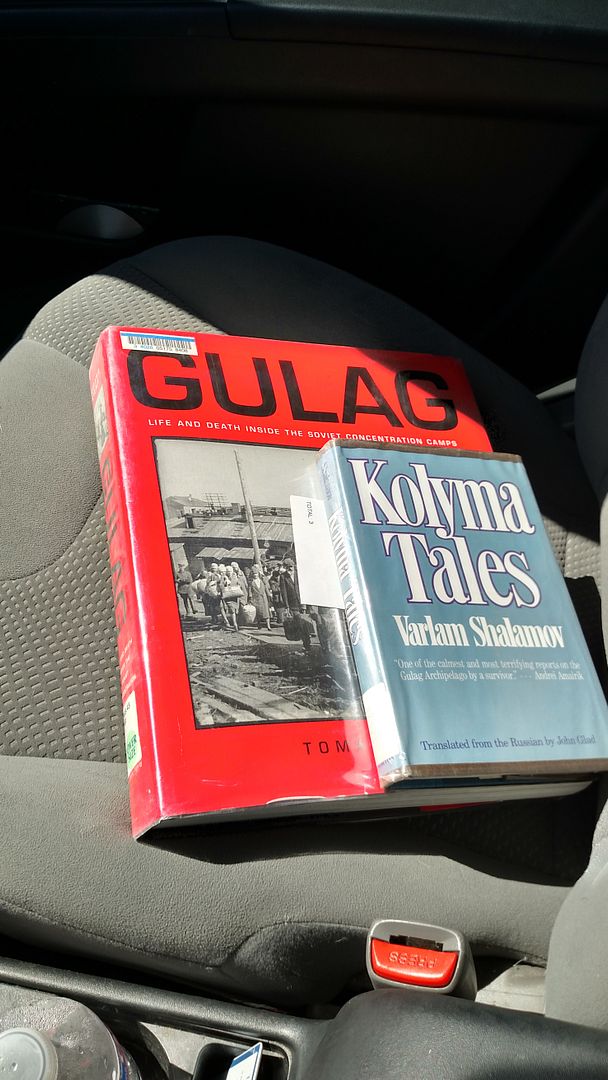 Kolyma Tales
is a standard sized book, while
Gulag
will break a toe if you drop it on your foot. The library: providing education and exercise in the same trip!
Tags: