Here's the three little gerbils.

The white one is Maverick; the black one is Shadow; the natural colored one is Run. They all sleep in that log, but eventually I'm sure they'll grow out of it.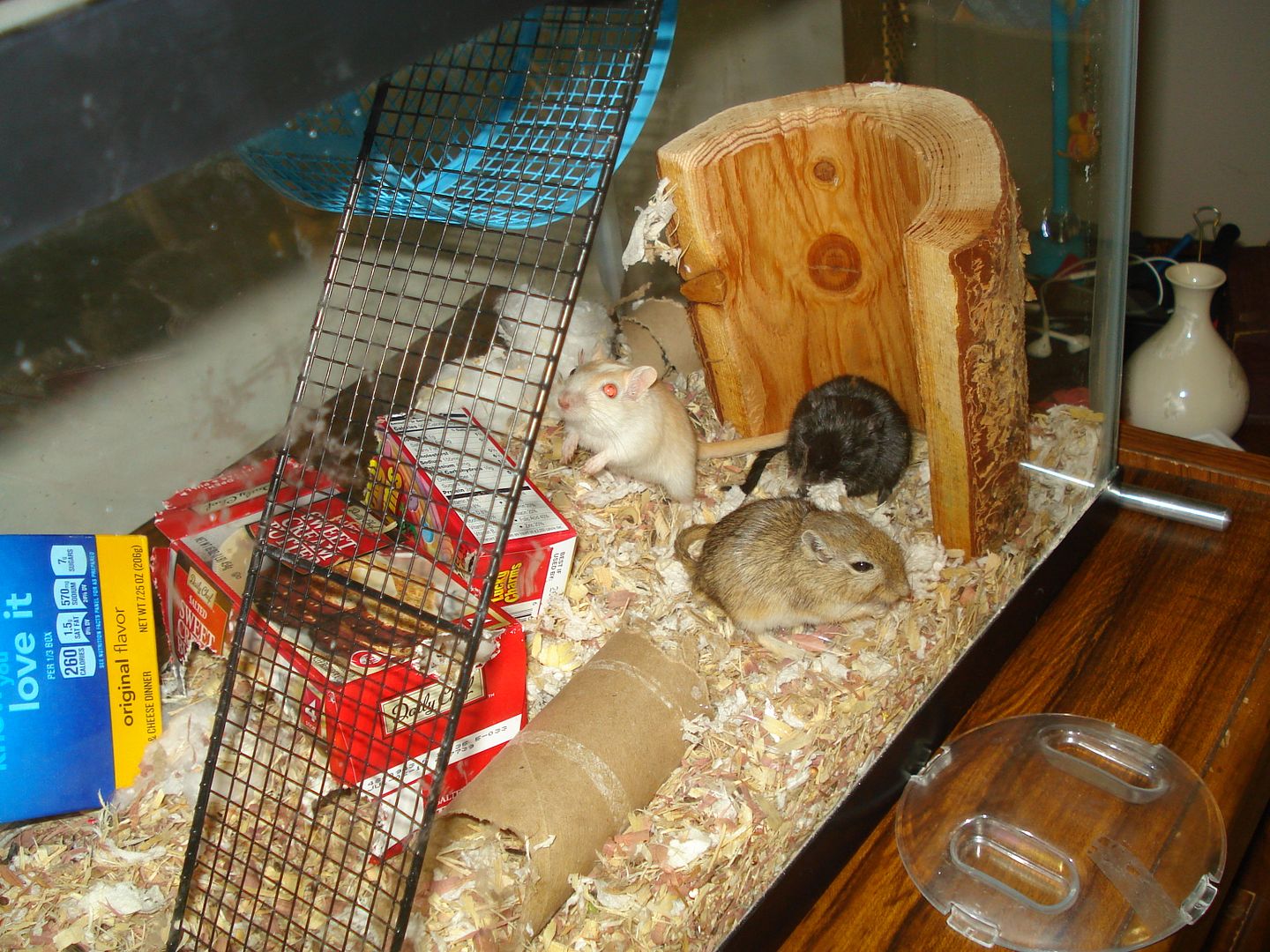 I hung the wheel from the next level of the cage, and I know they can reach it because I've seen Maverick running in it. They apparently run mostly at night.

They loooooove to sleep in that log, all three of them. Here's Maverick sleeping on his back, and Run lying on Mav's tummy.