So my dotted line boss paid me in advance to make her a selection of throw pillows, since I was going to the International Quilt Festival and could pick out cool stuff. And this really was the best time to do that, since there was so much variety to choose from!

The parameters set by DLB:
- colors should be lime green, black, tan, white
- retro/1960s designs, circles, polka dots
- different sizes
- at least 5 pillows, up to 10

I dropped "tan" from the color list because, as you can see in the pictures below, lime/black/white are fairly trendy right now!


Presenting ten pillows!




The smallest is 10" square (or so - size is not exact on many of these) and the largest are close to 22" square. All are filled with polyfil. I think I spent about 4 hours of total labor (cutting, sewing, stuffing, and then hand-sewing the final closure after stuffing).

I got lucky with a fat quarter pack of matching designs. Here we have two retro designs and a green wavy effect. DLB also said "furry pillows are OK" but I didn't want to work with faux fur (neon green faux fur?) because last time I did that, it looked like a rabbit had exploded all over the room and I spent way too much time vacuuming the floor, chairs, table, etc.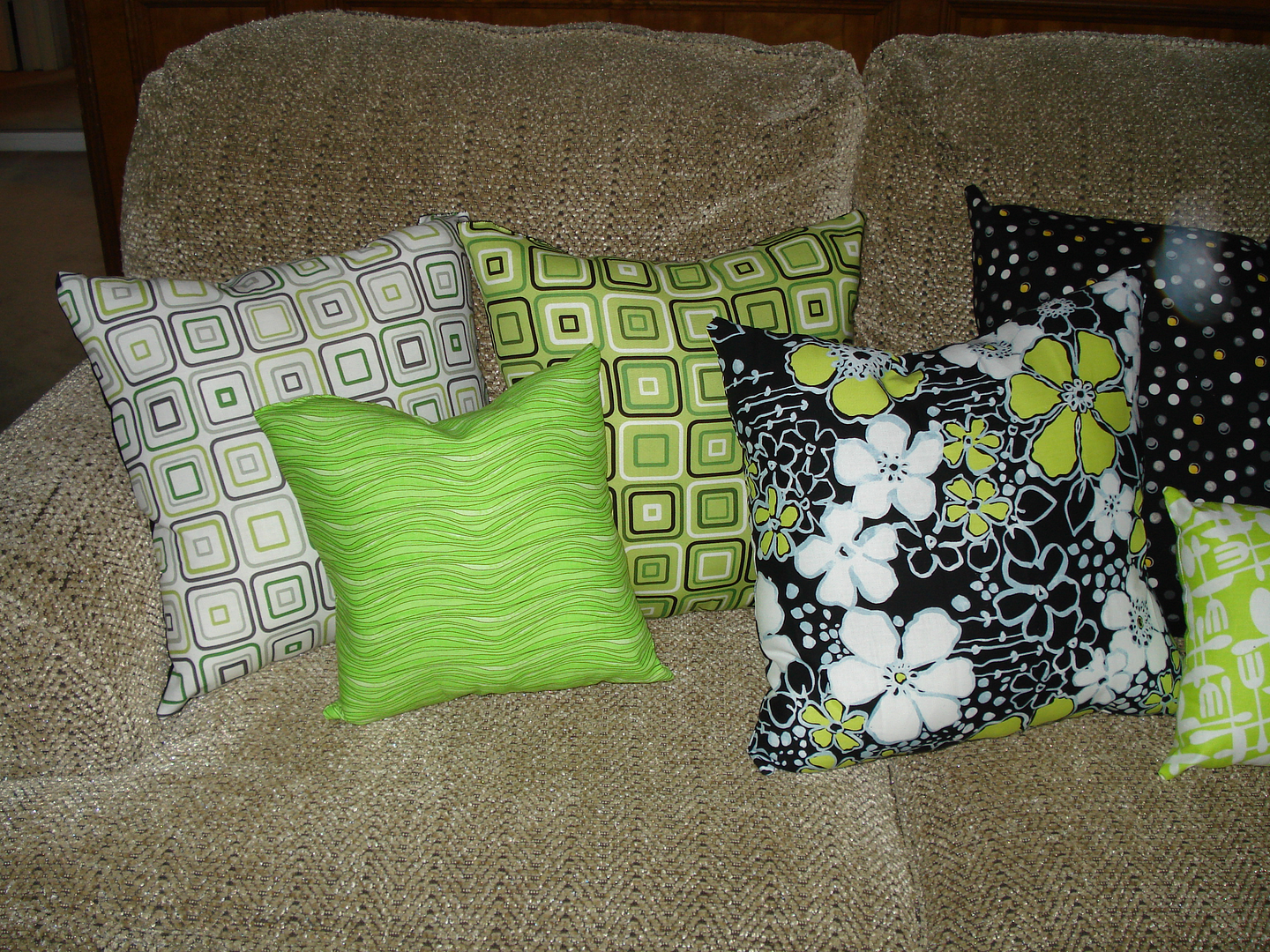 In the middle: mostly black and white with green accents, and the smallest pillow, all green and white.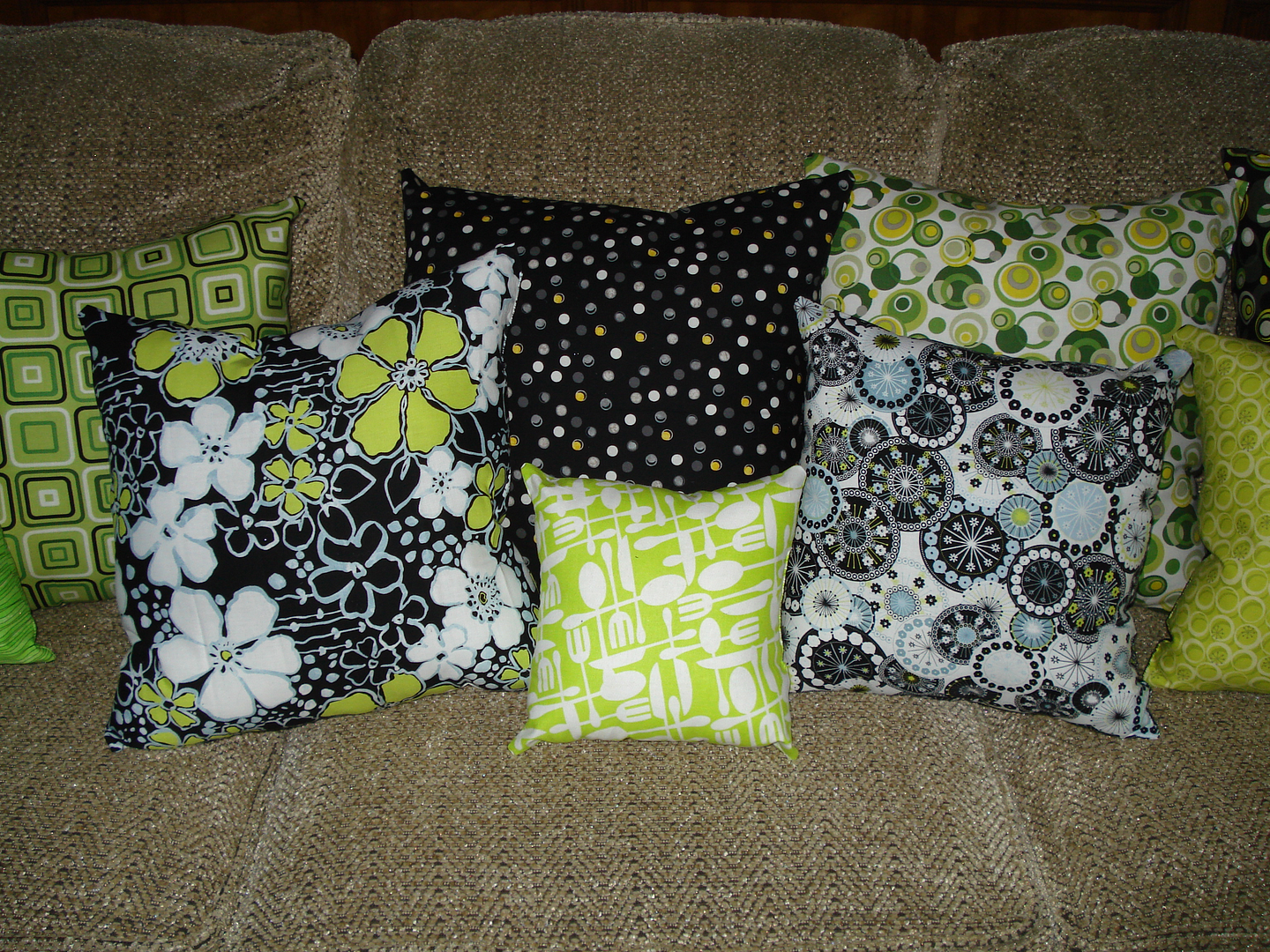 On the right: circles and more circles! Half of these pillows are double sided, and half are backed in black because I couldn't get two of the same fat quarter pack. But I think they'll look really nice regardless.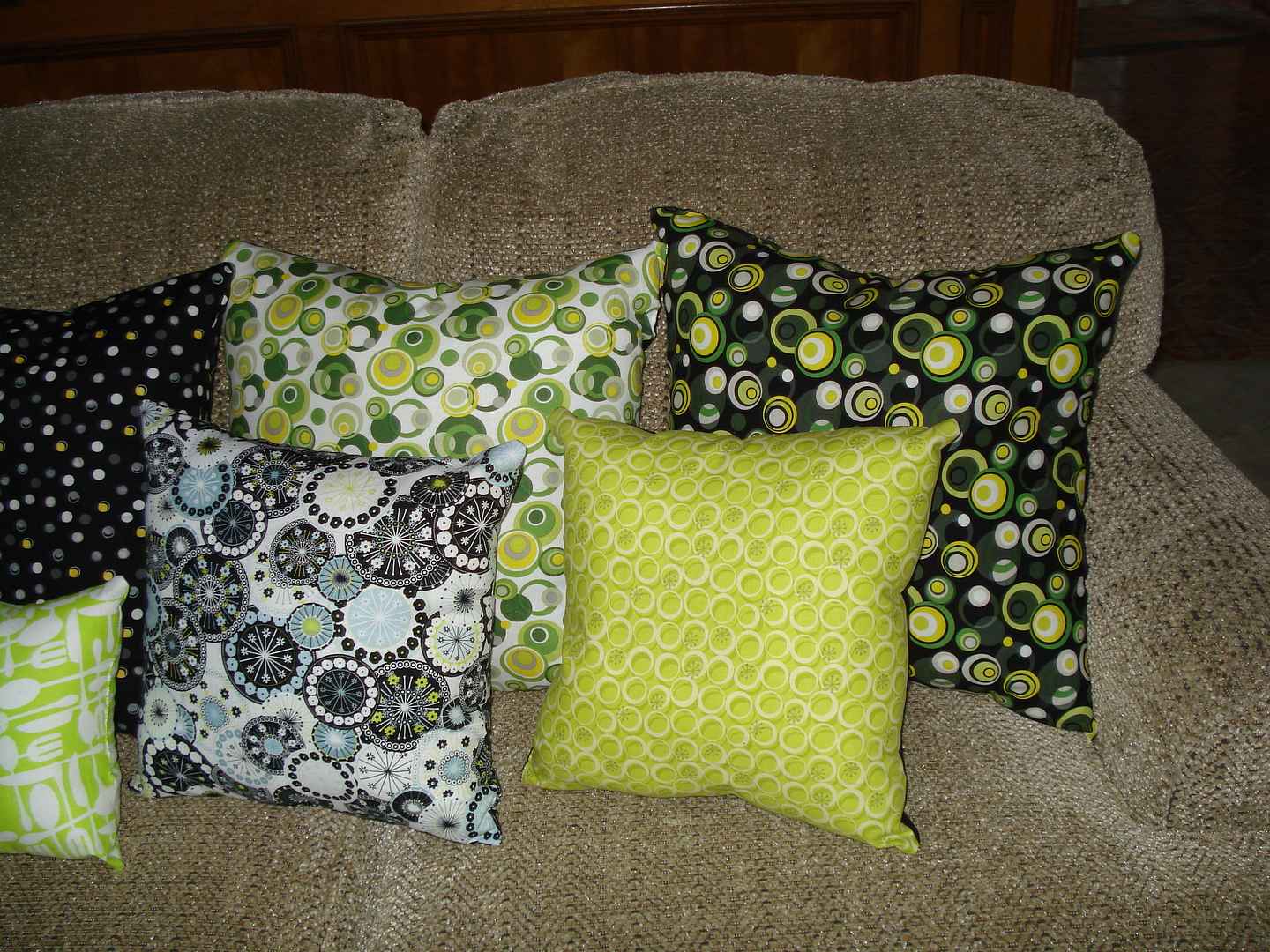 Honestly I hate to give these up, but where would I put them? ;) They did really perk up the living room, though. I think I should look into some kind of color accent for the living room, just not in throw pillow form.

As a side note, when we were discussing whether these should be sewn shut or with removable covers, DLB said her sons would likely use them for pillow fights, so don't worry about covers. Uh... yeah. I mean, you can do what you want with what I make, but that's a little weird to hear that her teenage sons have that much liberty to beat up your custom-made deco. :? But hey! I got paid! And I made pretty pillows!