The Square Dance quilt is complete and it's a full queen sized quilt. Each color strip is unique, no duplicates. The whole top was made out of remnants and scraps, including the white/neutrals in the center.


It's a queen sized quilt but is displayed on a king size bed because that room is nicer, heh.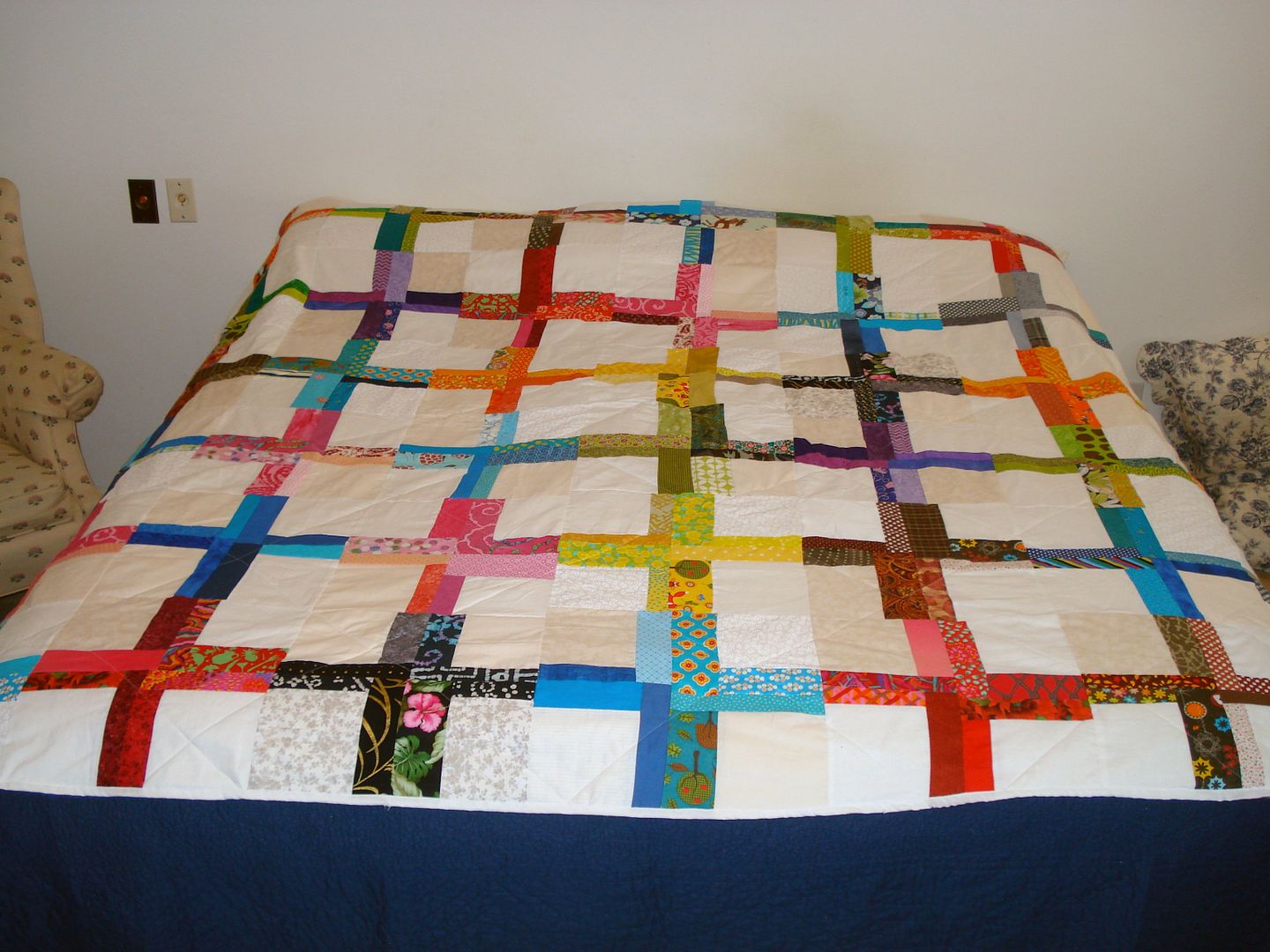 This was my first attempt at mock binding and I'm very happy with it. It was still a lot of work, but much less frustrating than double binding, and gives a much neater result.

And I love the bright colors.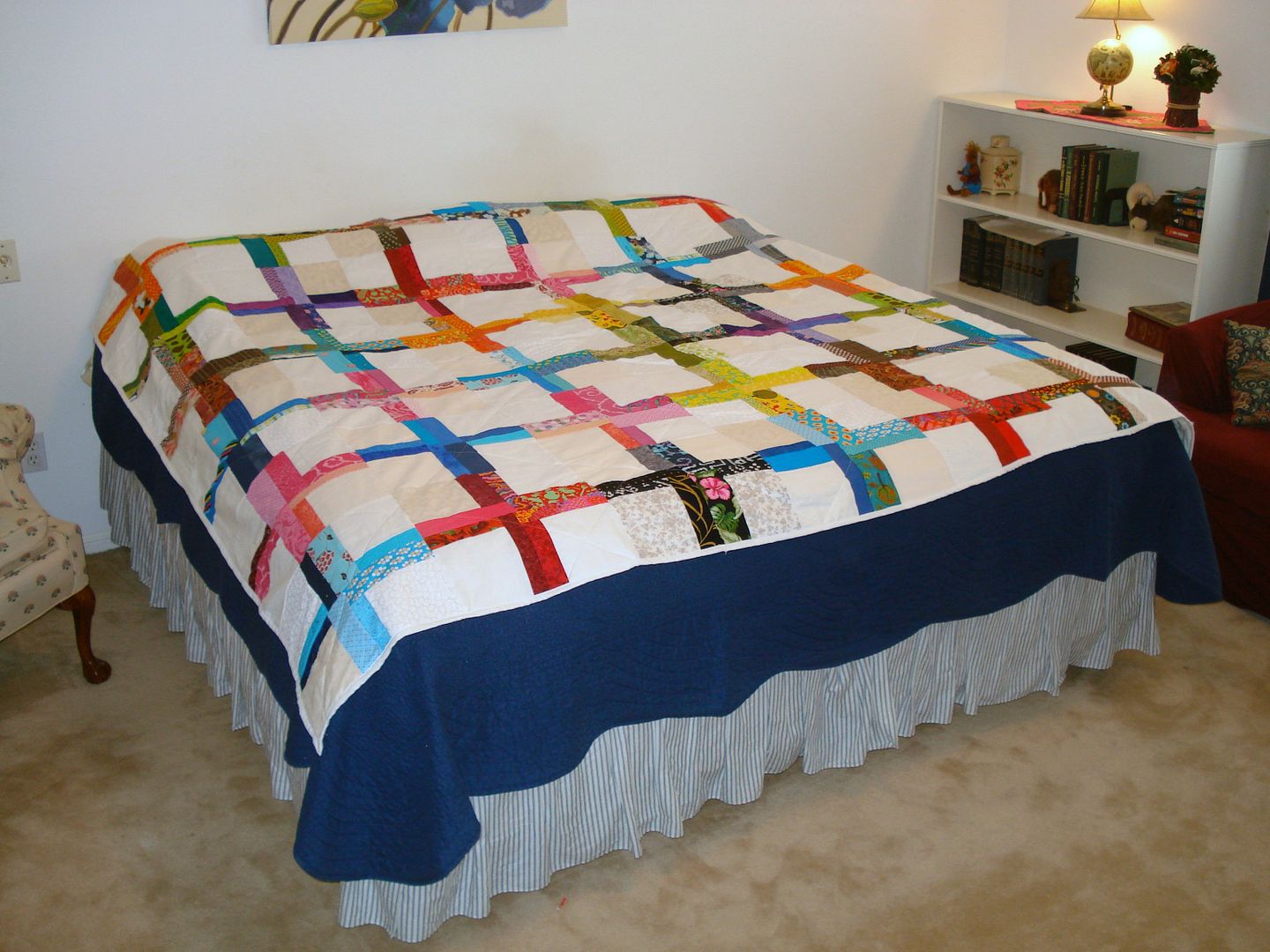 Being a queen sized quilt, this is the first one that I can't take in to work to show off because of its size.