Today I finally made that new tote bag I've been thinking about for weeks! The pattern is from AllPeopleQuilt but the interior is from a pattern sent to me by
iceraptoress, because the original pattern was just an open bag, and I wanted pockets! So I Frankenquilted the two patterns together.

I also lengthened the straps so they would go over the shoulder. The fabrics were a happy accident - I was going through my stash and realized I had all those white-dot fabrics! The body fabrics were part of a fat quarter bundle (and in fall colors, too); the orange straps/bottom and yellow interior were remnants.

New things I learned on this project:
- how to make pockets!
- how to do curved edges

Stuff I still need to learn:
- how to turn inwards the raw edges of the seams
- how to sew the strap ends between the bag outside and liner. That was mostly because I didn't read the instructions completely (oops) which led to me using invisible thread to attach the straps.

The whole thing took probably 4.5 hours - I didn't get started until 12:30, and finished about 7:30, but I was out of the house for 2.5 hours during that time. This time included selecting & cutting the fabric.


The final size of the bag is about 18" across and 13" tall. The straps are ~32" long each (for an effective length of 15-16" once attached).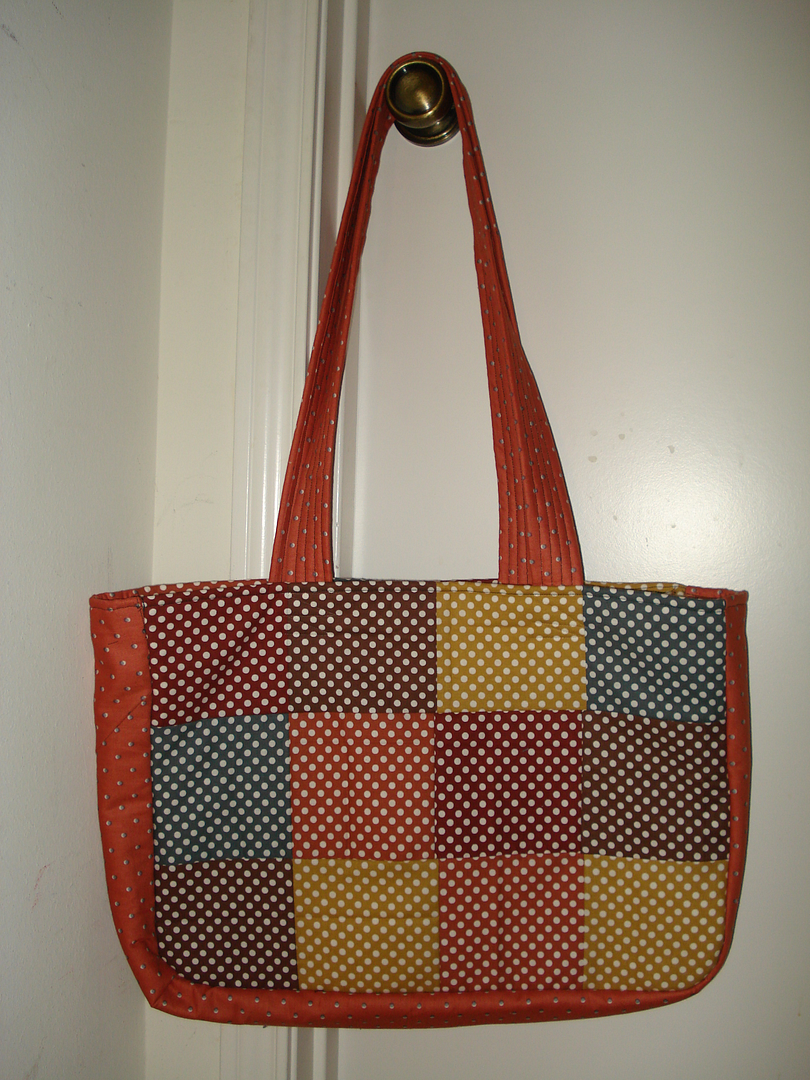 Closeup of the bag body. I think another scheme that would work is to use some polka-dot fabric and some solid fabrics (or different size dots, maybe) in matching colors. Still, I really like how this turned out.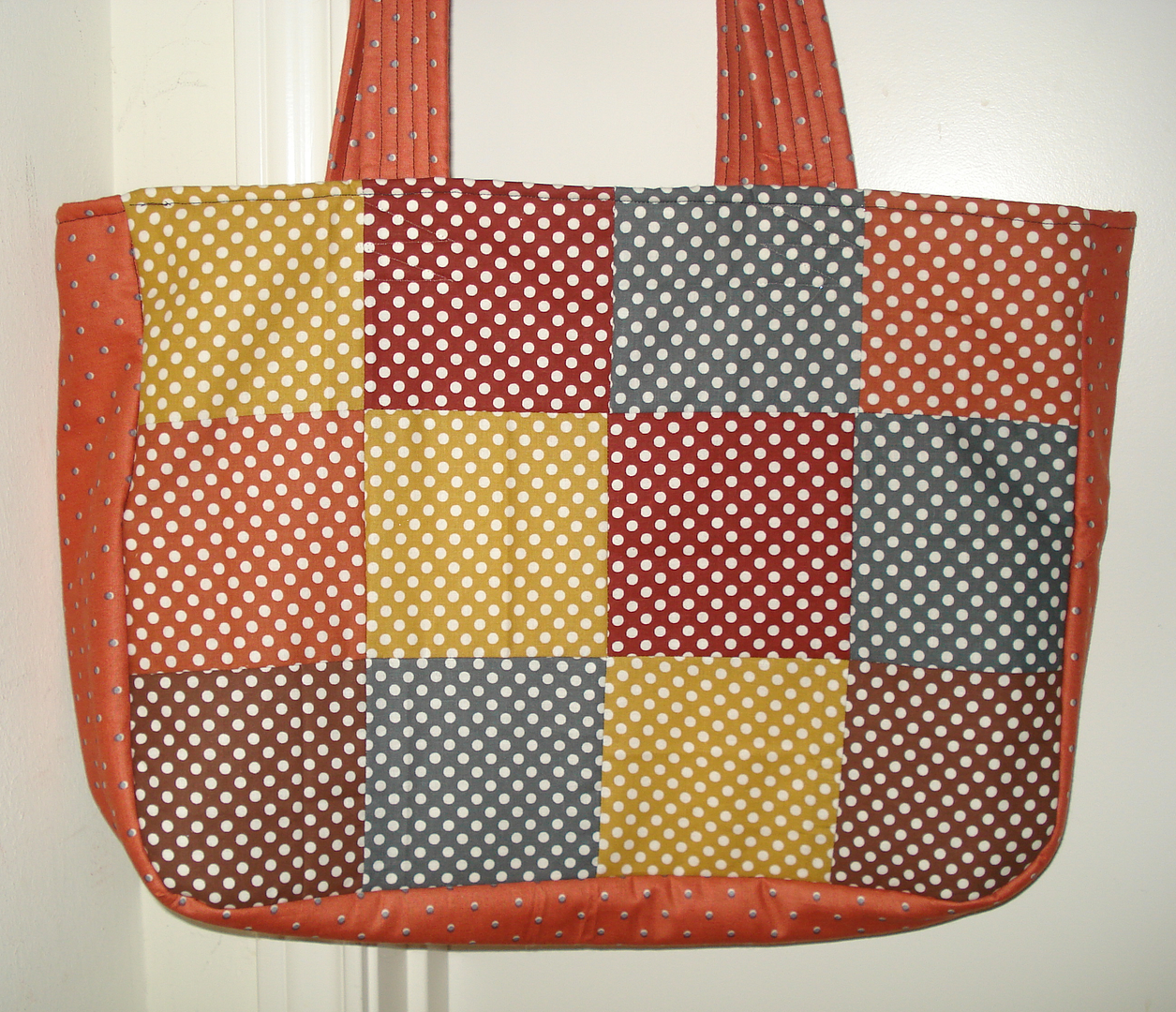 Interior shot. Yes, I used a lot of black thread. I figured, it's the interior, who cares, right? (AKA "I don't feel like changing threads") Next time I'll try to use a matching thread though.