I finished up the binding today and it is complete and ready for Pixie to use it.

Full size is 60" wide by 76" high. Originally it was to be for a twin bed, but now it's more of a full/double. So it goes!

It has many of the same colors as AngryDandelion's Dragon's Lair quilt, because it has many of the same fabrics, including the teal binding. I wasn't able to find more of the red/gold paisley border, so I went with a dark red print that is very similar to what's in the center squares.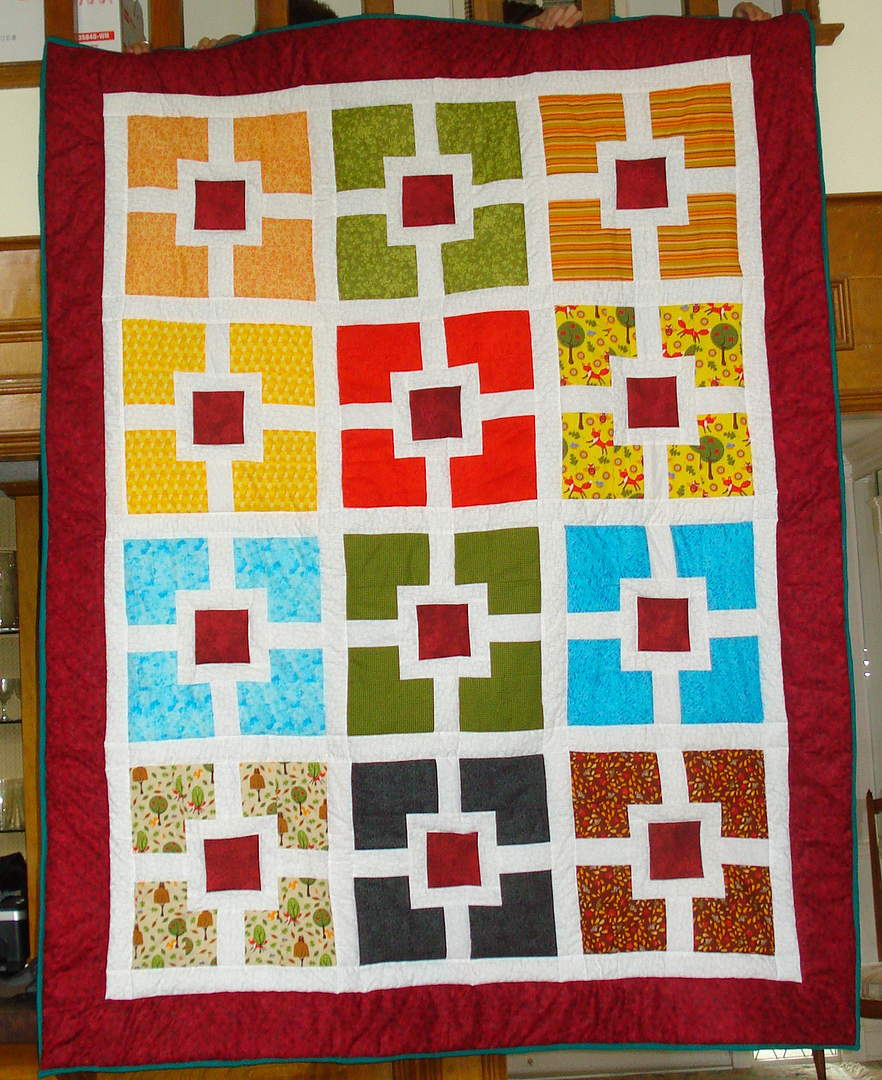 Pixie chose the rest of the fabrics, and the white is the same patterned white fabric as in Dragon's Lair. She also arranged the layout of the blocks.

For the quilting part, I did the long white lines of the sashing, around the white border, and around the center red squares. My little machine just can't do lots of turns and corners. :( OTOH I'm very happy that I got all the blocks and bars to line up perfectly!

Now, for the back! I had a lot of leftover fabric of all the blocks... and from Dragon's Lair... and Tekno Rainbow... and all kinds of remnants and who knows what. I used much of these to make blocks for Scrap Heap and Square Dance, but there were still a lot, so I sewed everything together to make one big shabby-chic patchwork back!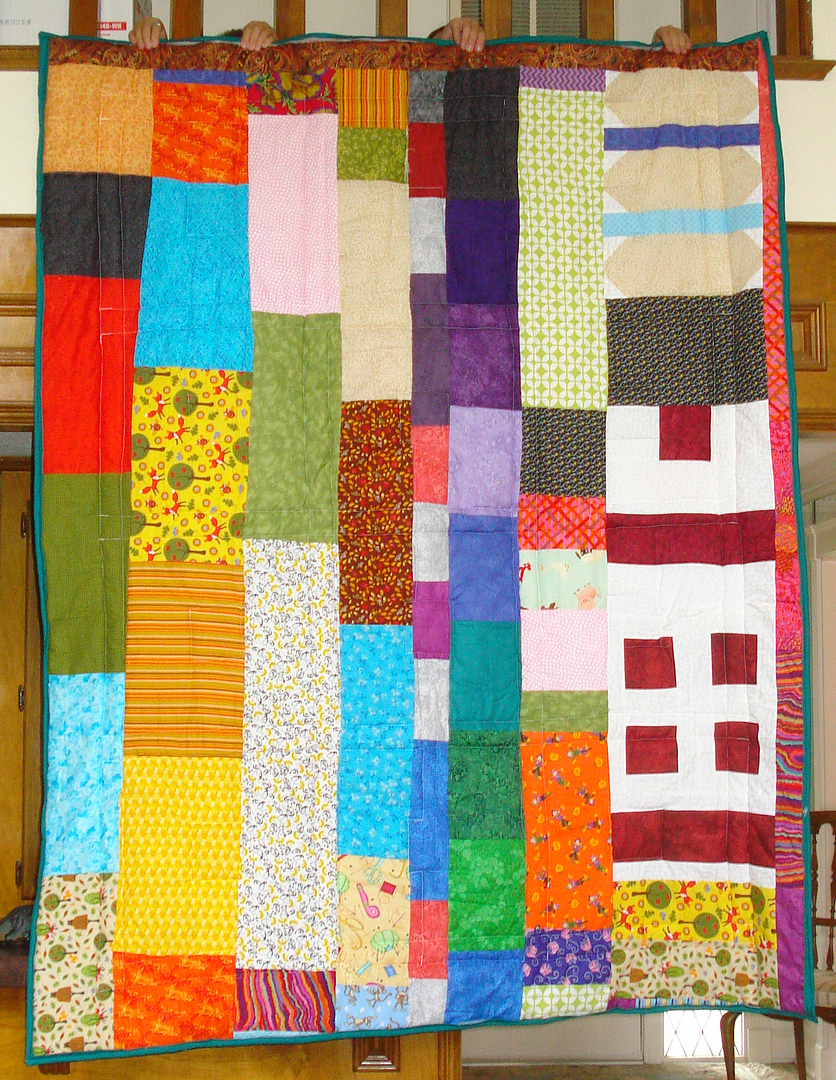 The funny thing is, though the backing appears not straight on the bottom line, it really isn't (look at the front). I'm calling it shabby-chic and that's that.

So another one is DONE! And I'm getting much better - I've figured out how to make the binding work and it's much less headache. Now I need to get onto Scrap Heap and Square Dance, and maybe I can even get started on the next one, which needs a name. Because why stop at just one project or even two.