For Pixie's last Girl Scout meeting, the troop went to Vino Artino (without any vino) and painted their troop logo, the Lightning Unicorn.


Here's an example, painted before the session, and the teacher paints and it's displayed on the TV screen above.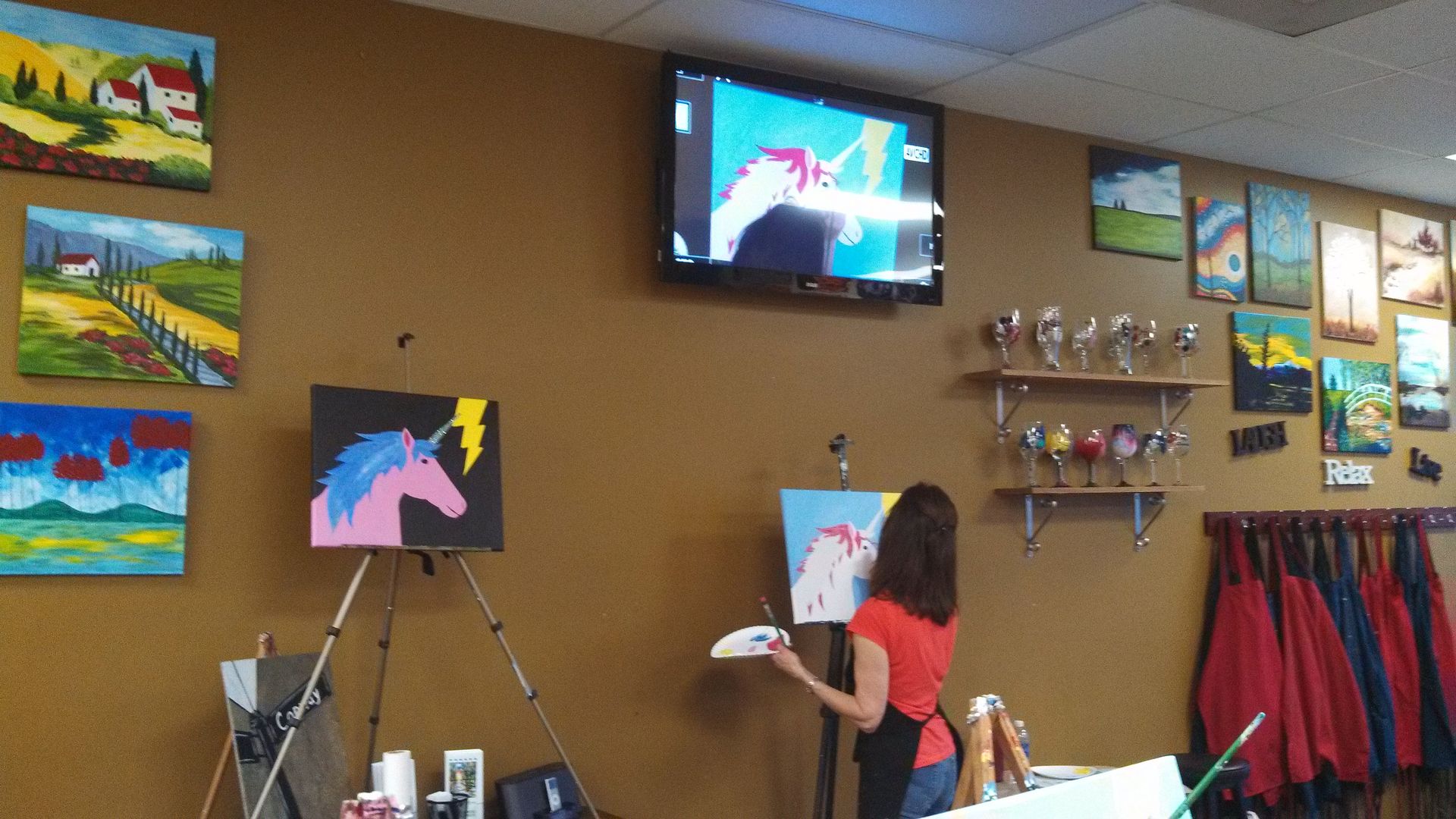 Of course, the girls could have some customization... so Pixie added a manga-style eye, and black tips to the neon green mane. There's even a slight gray tone to the muzzle.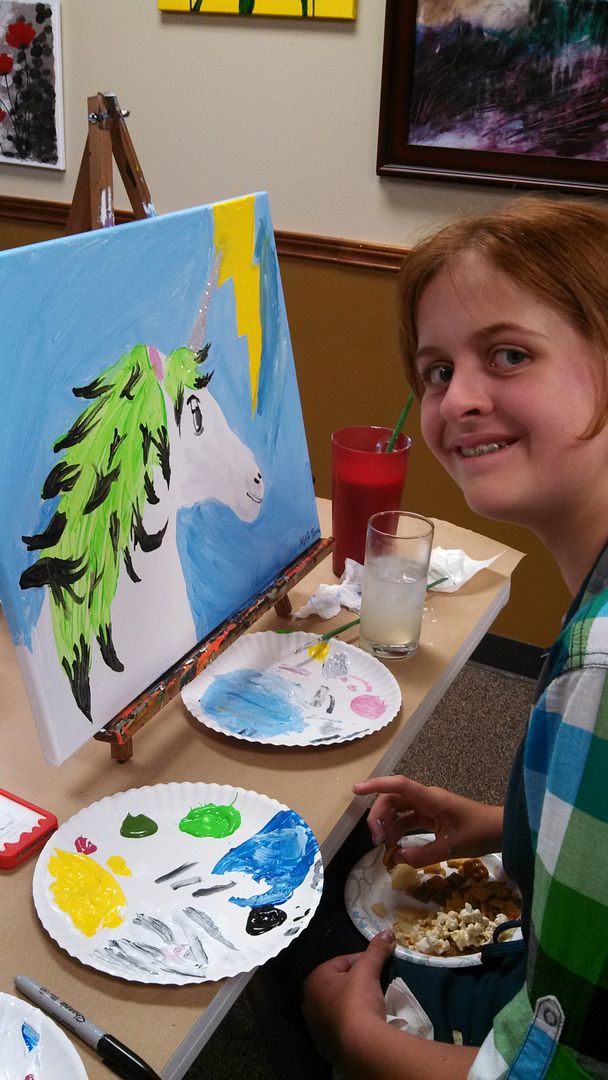 As you can see above, snacks and lemonade were provided.

It's actually a neat idea. You can either do something as a group, or sign up for one of the scheduled painting sessions, which are normally 2-3 hours. The scheduled sessions have a specific painting planned, and everyone works on that one.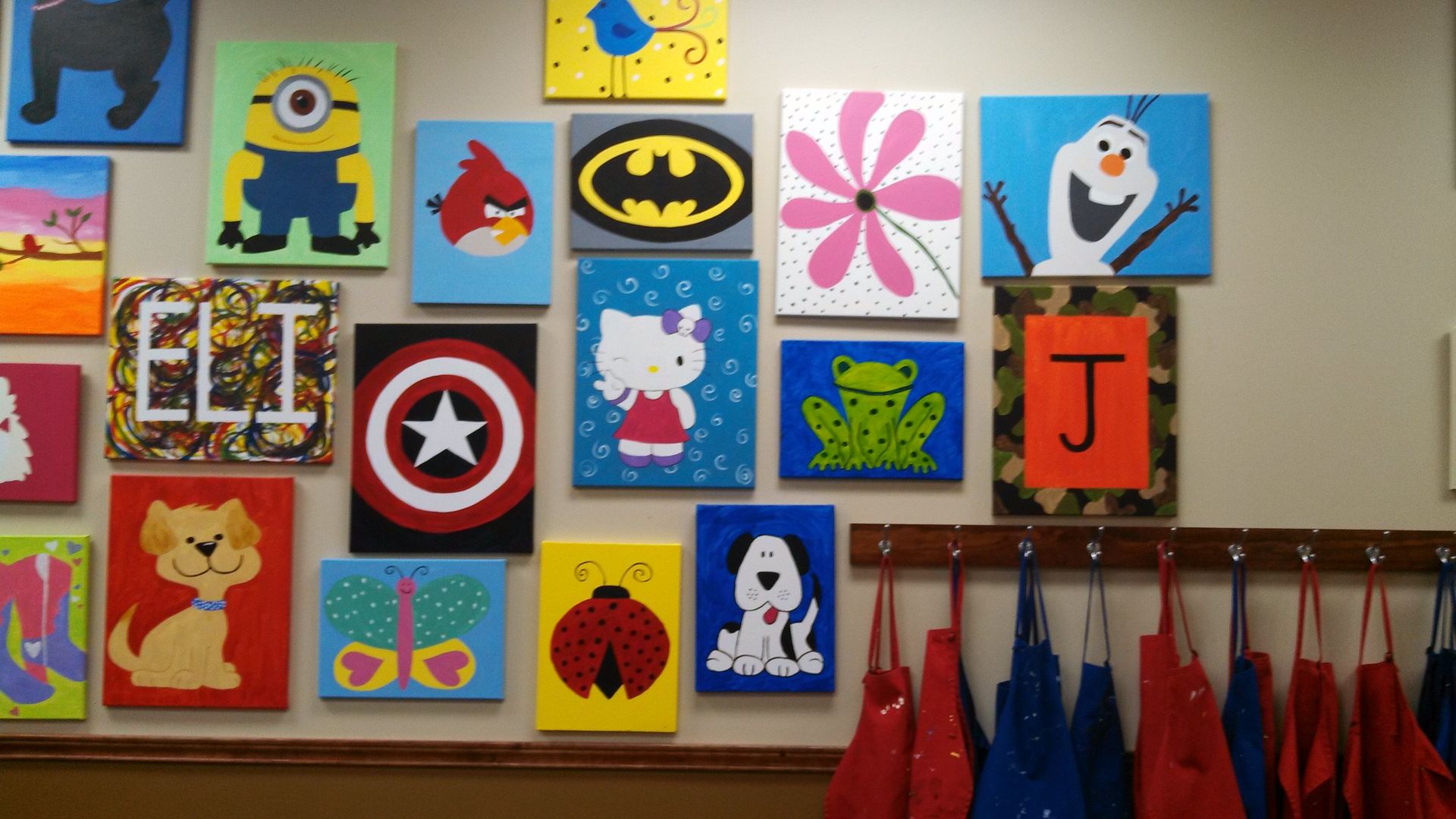 So if you like the look of one of the paintings, you sign up for that session.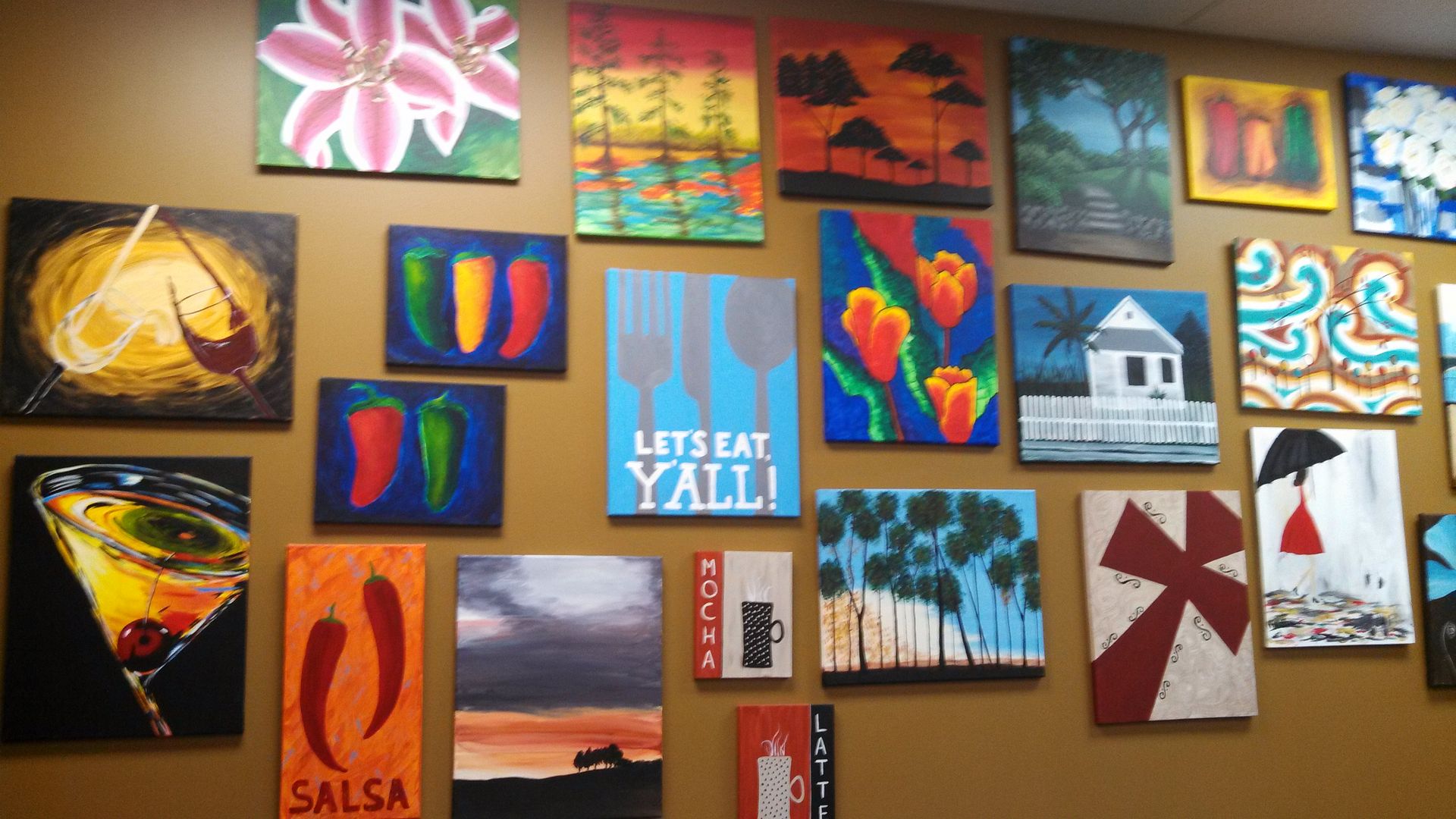 Here is a herd of thunder unicorns!



Pixie got Most Creative member of the troop (everyone got an award) and she got the Arts and Crafts badge to squeeze onto the back of her vest. We get patches wherever we go, so her vest has a premium on real estate.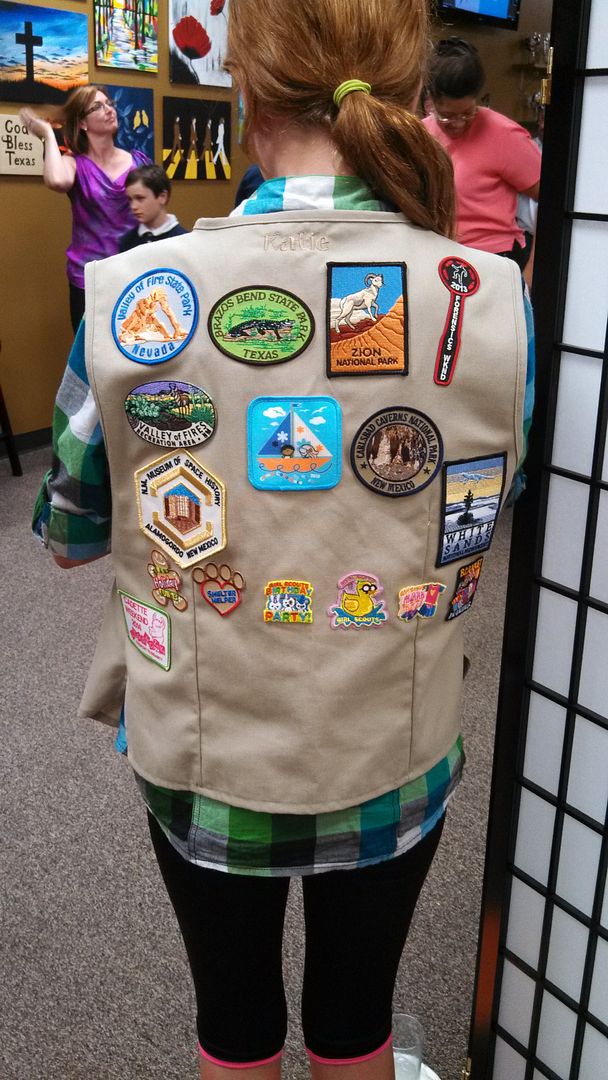 One of the other paintings there. I like the look of some of them, and if you can knock out a real painting in 2-3 hours, that sounds like it could be a lot of fun, especially if you went with friends.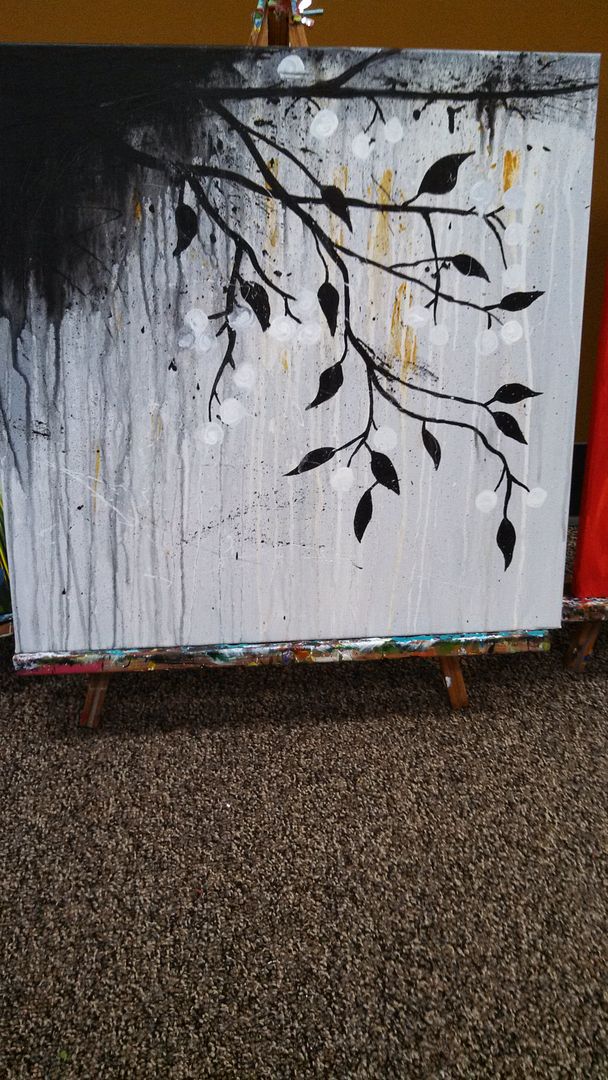 I really like this one.