Today's Scout service activity was fixing up the atrium at the elementary school. Replacing the wood "pavers", trimming the plants and so on. One of the fun parts for the kid was rounding up the turtles in the atrium.


Imp found two turtles.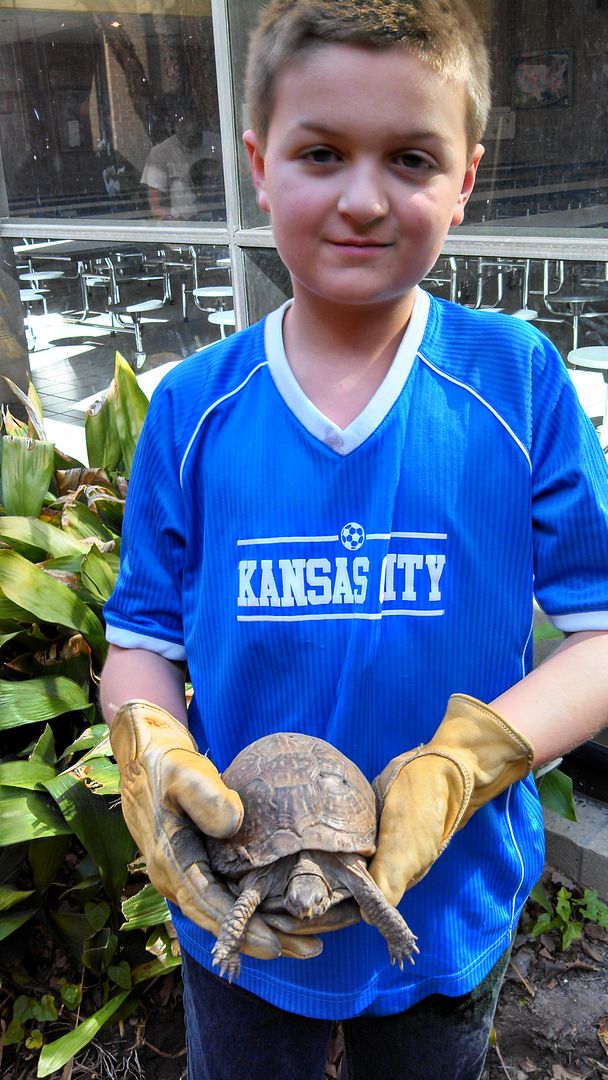 Allegedly there were 22 turtles to be found. The kids found 22 hibernating(!) turtles and put them in boxes so they wouldn't get hurt in the renovations. This isn't all of them. There's a little tiny one in one box.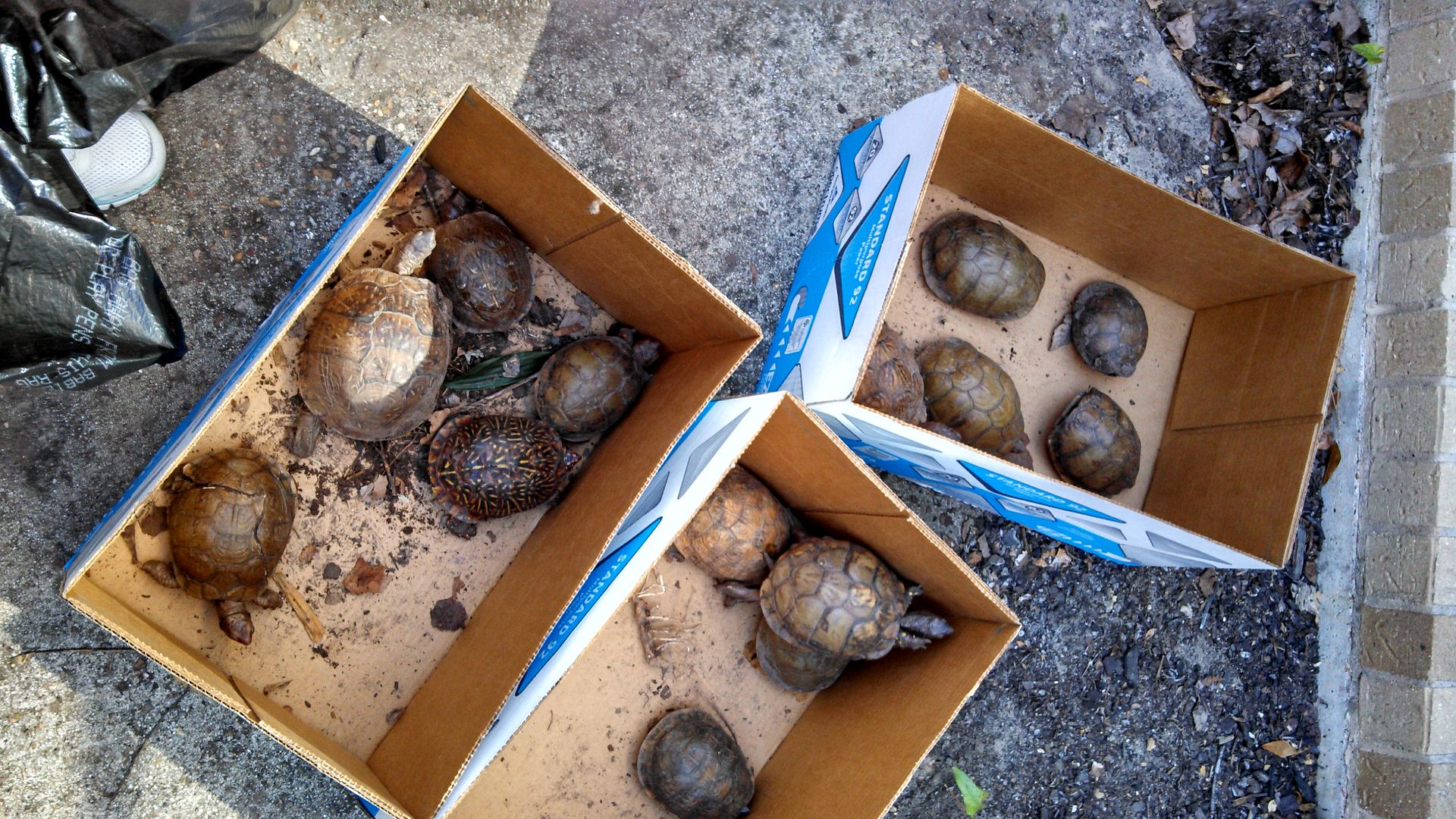 Then it was on to the actual renovating, and Imp did very well, digging and etc.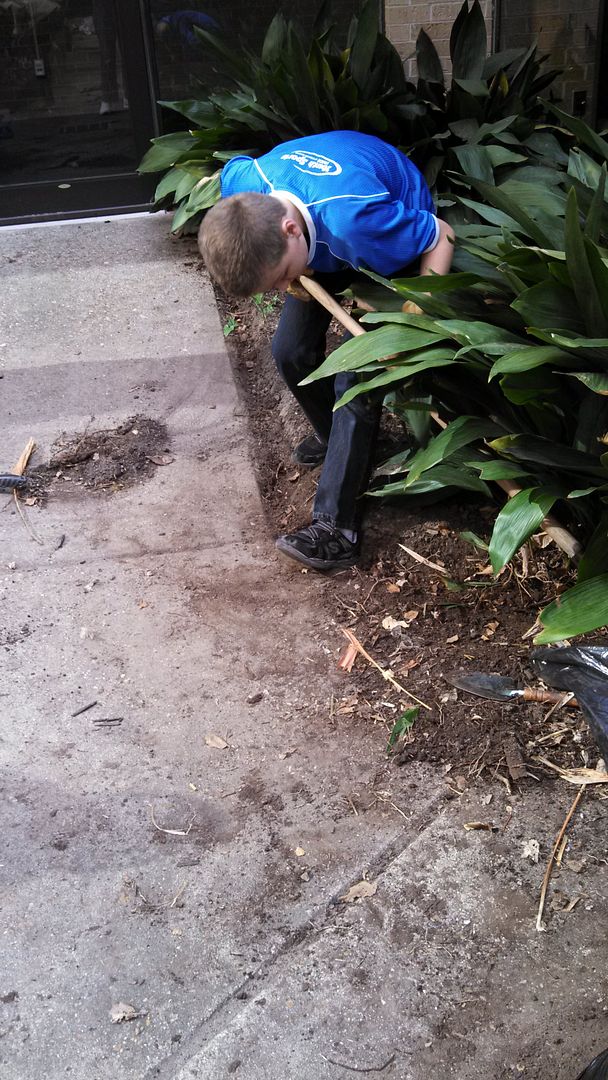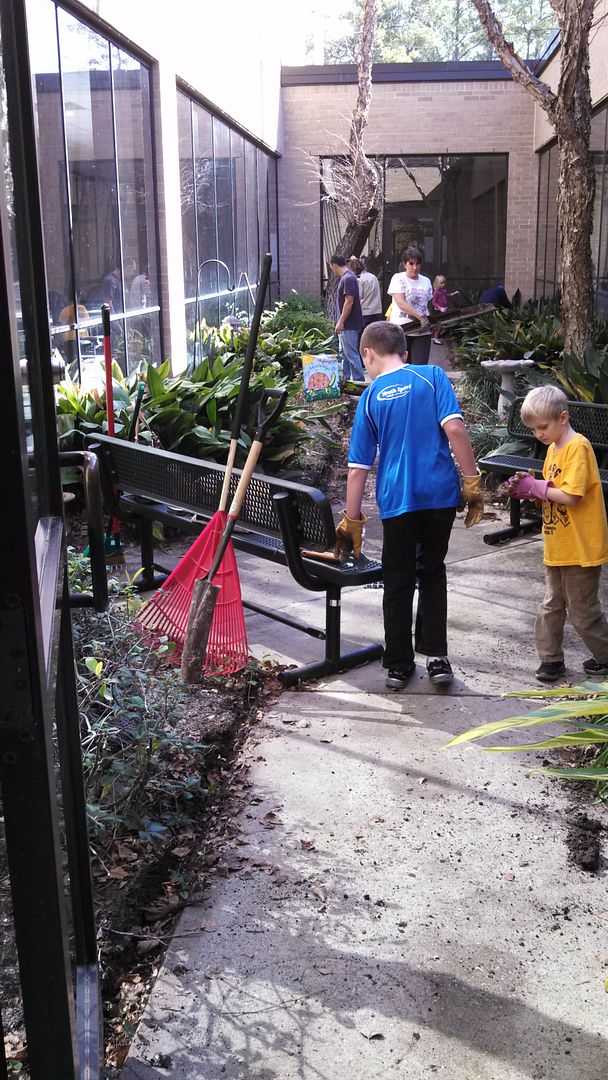 Also today, for $15 got a new bike for Pixie at Goodwill. With some fixing up, it's a good mountain bike for her to use until she outgrows it (which will probably happen within 6 months).