I'm still doing Christmas ornaments ahead of schedule, because they're small and portable and help to fill up time when I'm waiting for things or minding kids. Today I finished up the first ornament for 2015.



Something the kids have never seen in person: a snowman.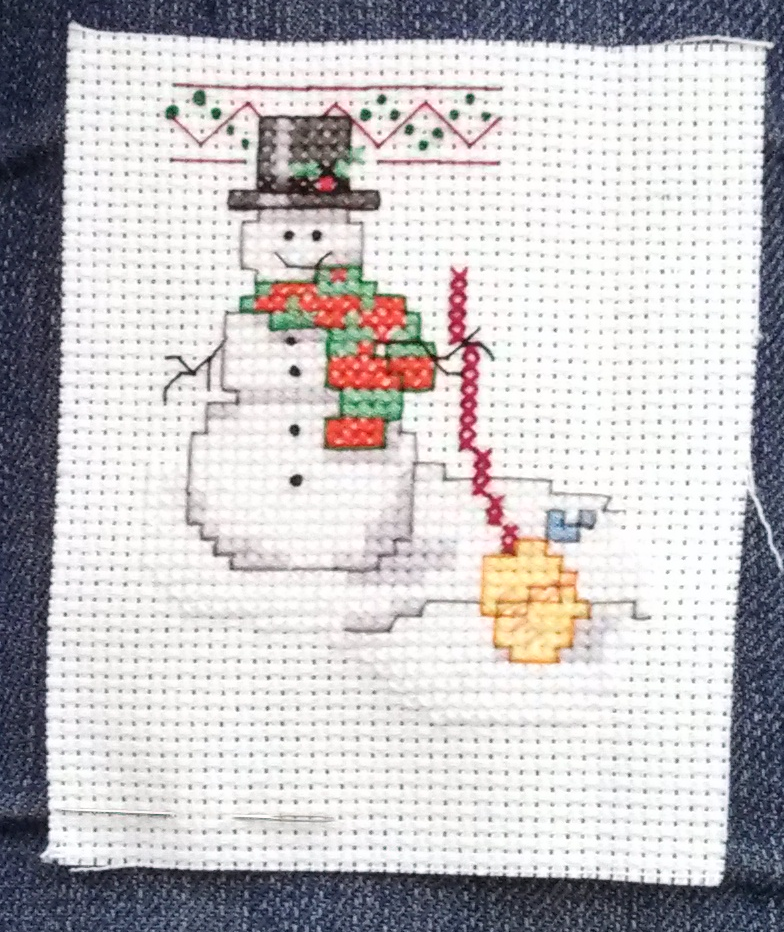 I am SO TIRED of stitching white on white. Especially in this winter half-light.

The patterns for all these "stocking shape" ornaments are on 4 giant pieces of paper. Since I've done half of them now, and there's certainly no rush to get them done, I decided I'm going to work on one "page" of patterns at a time, no matter who they're for or what's left. This side had the most already done. Two more on this page I think, and then I can finish up the other side and wholly retire that page.

I must sound a little bitter, but that white on white really strained my eyes. Yes, I could have started a different one, but I like knocking them out and getting them done one at a time. At least this one is done, and it was probably the worst of white-on-white designs.