This was last week's progress:
This week, I got almost all of the second quarter done.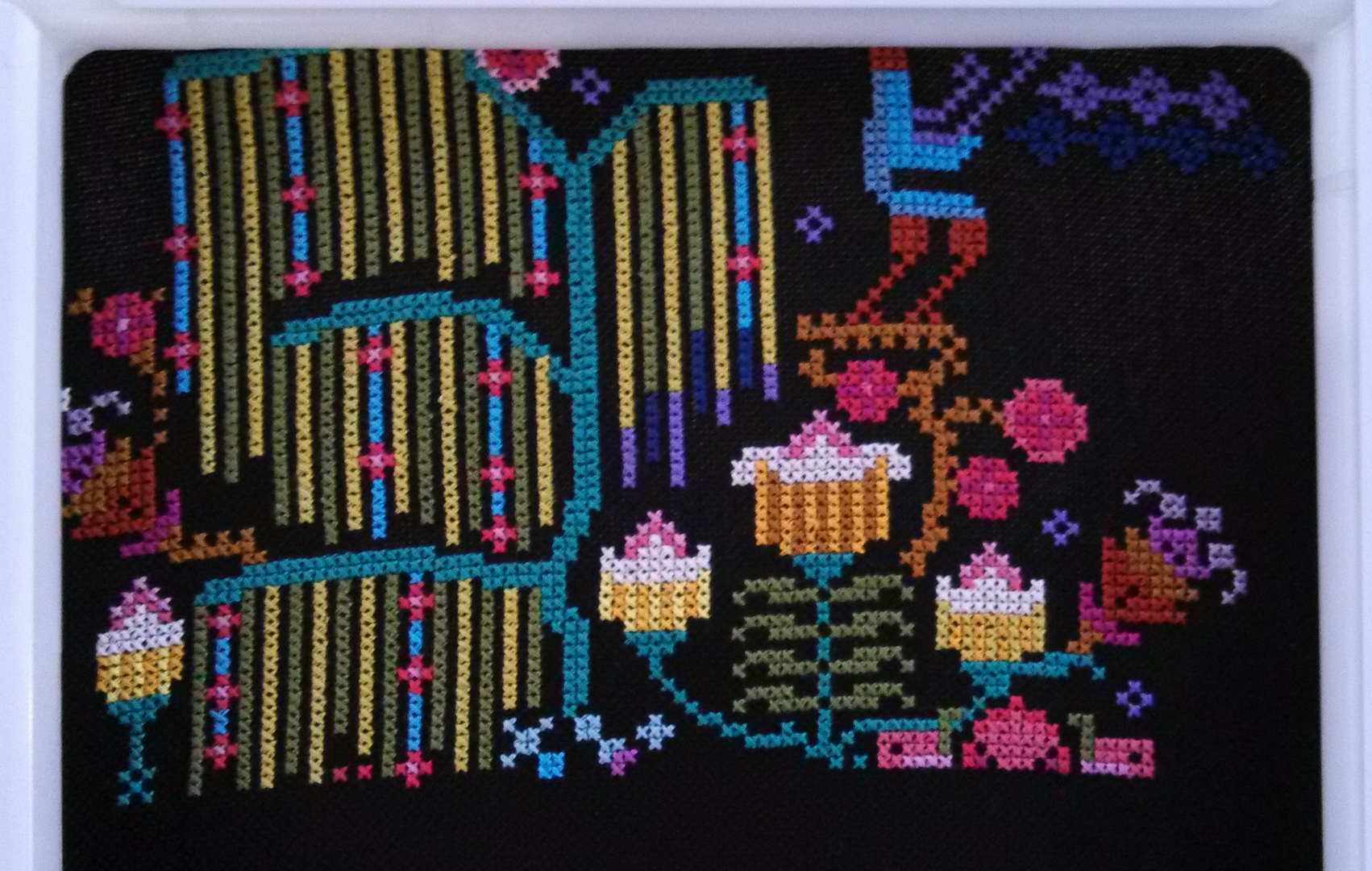 I need to figure out a particular purple. I don't have a good match for the purple in the peacock's tail out of the threads I already have, so I need to raid the DMC stash. Once I get that, I can finish the peacock.
On the downside, this is
just
going to fit on the fabric left to right, and I should've started maybe an inch downward. It's going to really be tight on the top. :/ The whole thing is going to be a real PITA to frame.
The next step (of course) is to do the bottom half. I'll be honest, what I'm really looking forward to is adding the text at the bottom, because I charted the text myself. But I can't work on that 'til the rest is done!
Interesting to note: maybe it's because of the basic geometric shapes, but this has one of the neatest backs I've ever stitched.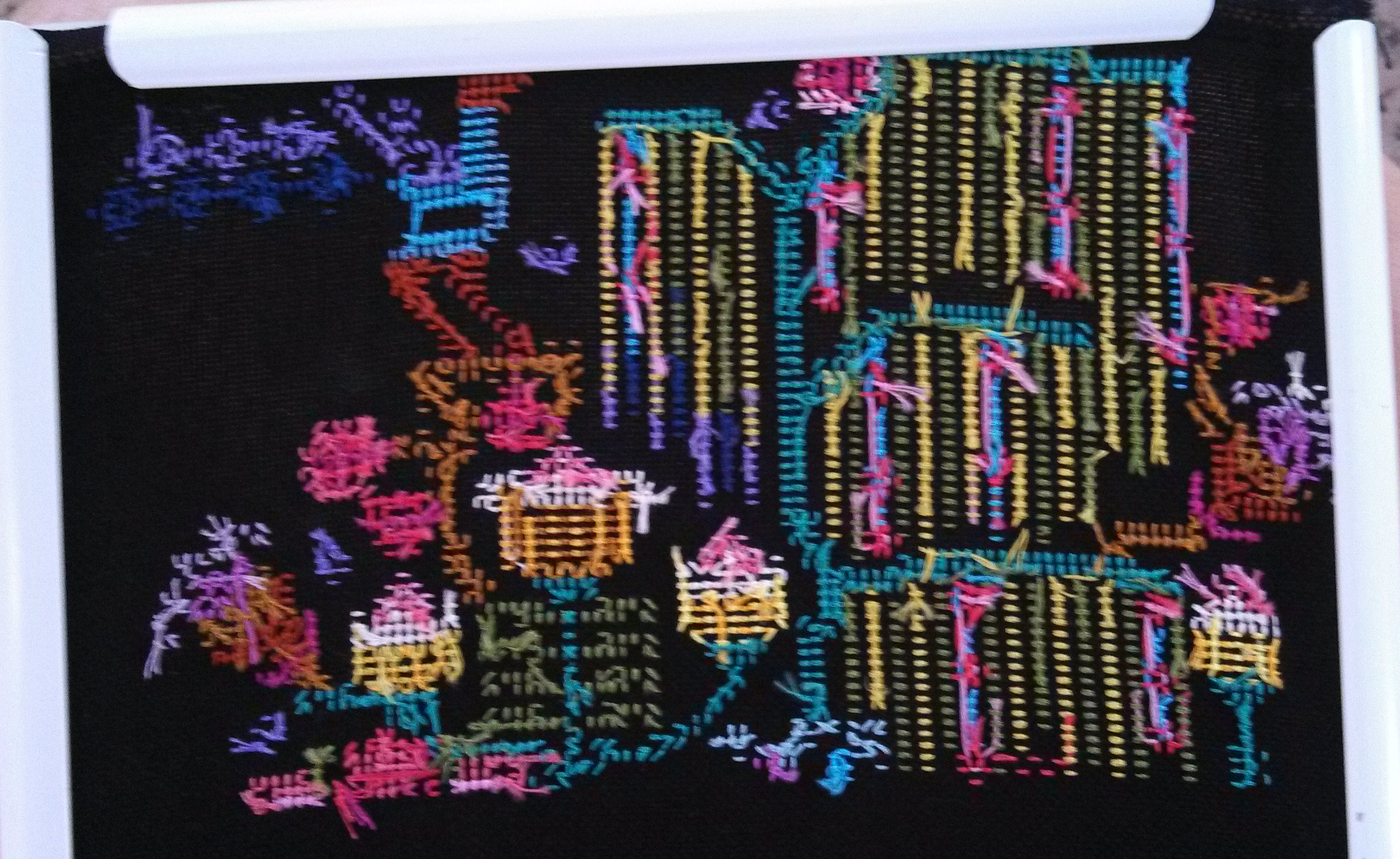 Tags: