It's a craft update. It's Friday.


There wasn't an update last week because of Spring Break.

Here's the previous status pic on Fox and Owl: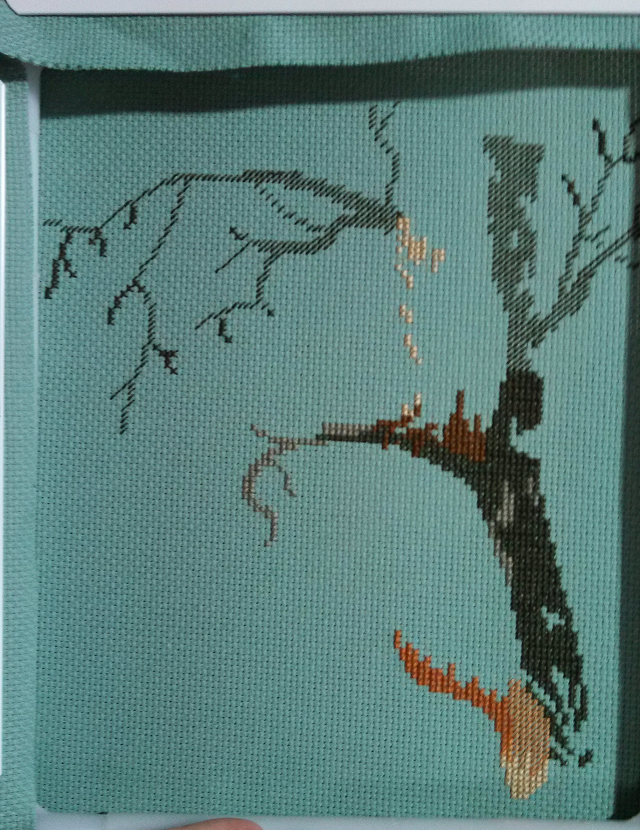 I got quite a bit done on spring break, in phases. For example, I ran out of the dark green of the tree, did all the gray bits, ran out of one of the rusty colors on the fox, etc. It became an exercise of finishing what I could with what I had before a trip to the store would happen.

As of 03/12, this was the progress: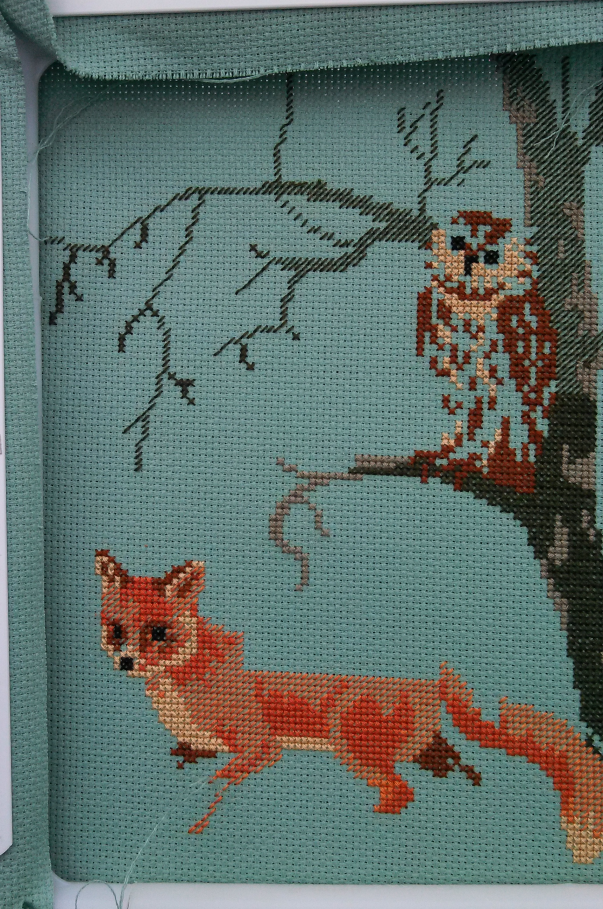 You might notice that that's a week ago. (It's also cut off because probably it was "it was bright daylight and I couldn't see my own phone screen" when I took the picture.) I caught the flu and it beat me up pretty badly and only last night did I work on it again. So the owl is farther along, and there's some green grass at the bottom of the tree that's now filled in, etc. But I didn't have the energy at the time to take a new picture. (I still don't have much energy. Yuck.)

I'm actually feeling very "meh" about any crafting at all at this point; I did the work last night because I didn't have any other options. I suspect this is due to the flu, and the medicine for it, making sure I don't feel like doing anything all that physical.