The pirate sampler is finished! And new projects are started.


So here's last week's progress: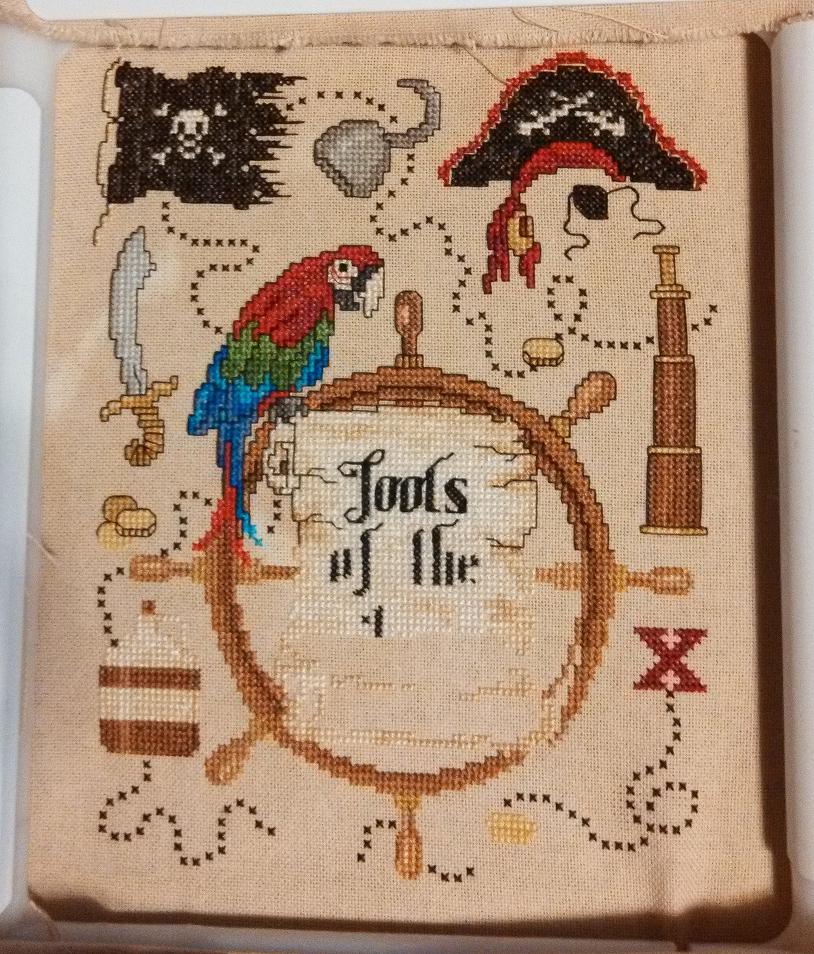 As of Tuesday, all the basic stitching was done, and I took a picture before backstitching it: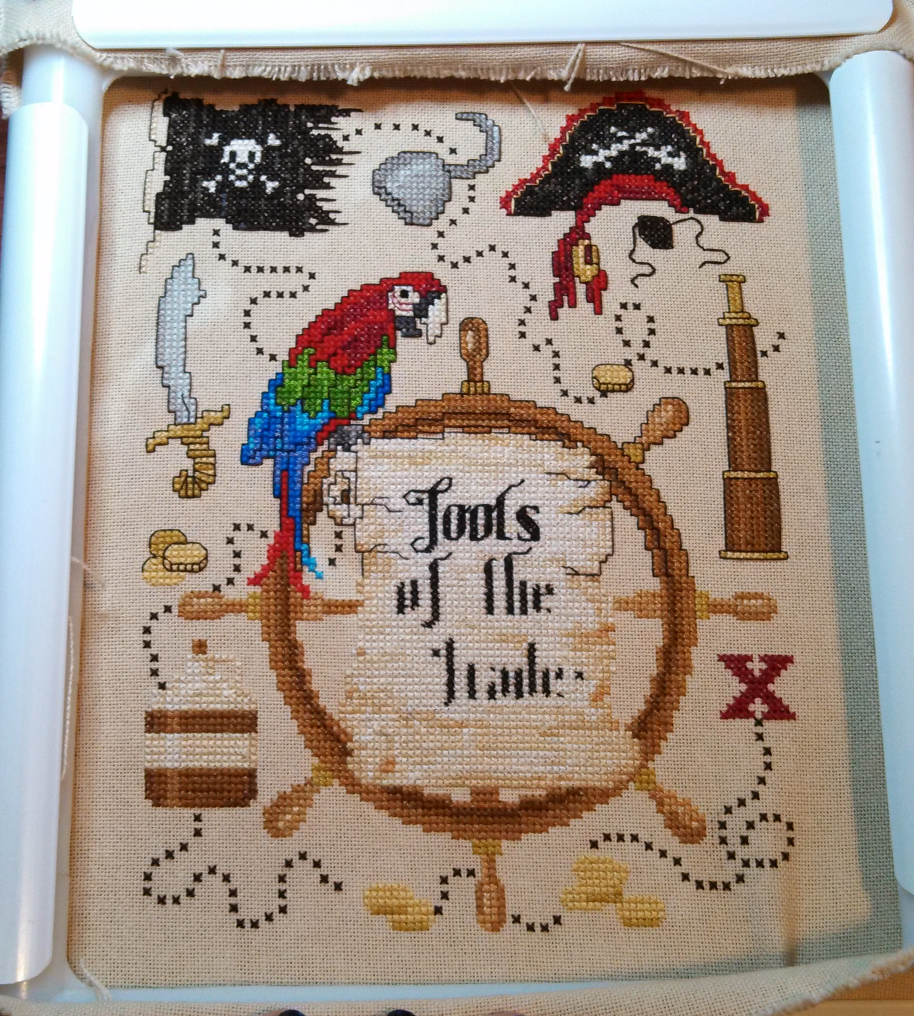 And here it is all finished. I completed it Tuesday night, added my name, and got it into an 8x10 frame I already had in stock.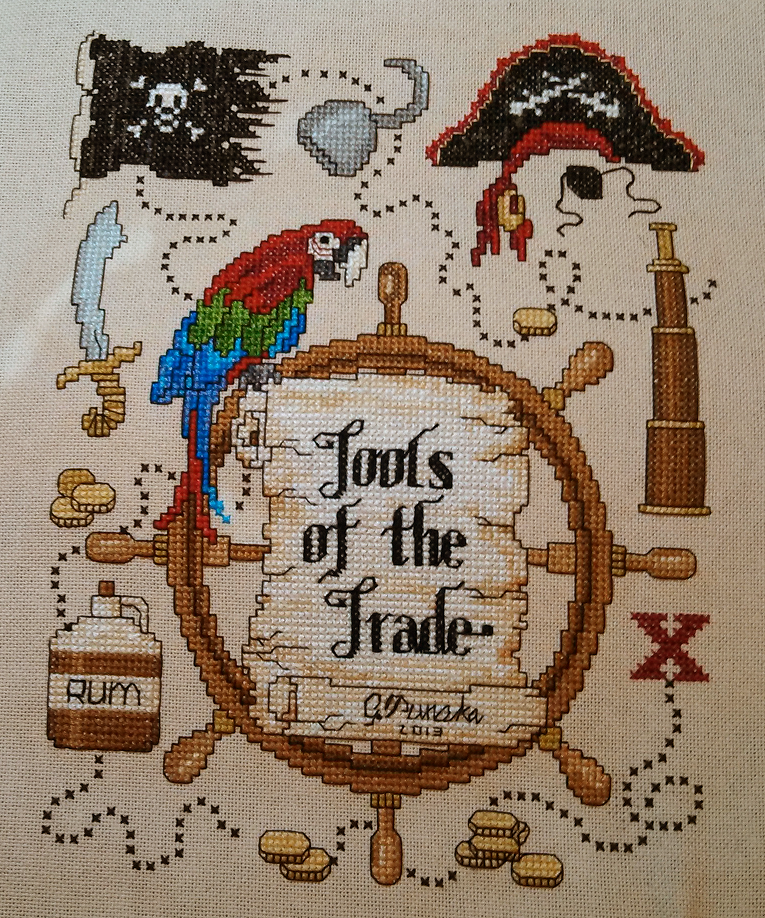 I did make a few changes, like a color change on one part of the wheel, and some edges of the scroll. The parrot's tail is completely backstitched in the final product, I forgot to take a new picture after I fixed it.

The pirate sampler was begun in the last week of January 2013, and completed last week of February 2013 - not bad!

Lastly, I started on the next project, Fox and Owl. Not much to show on this one yet. There's no backstitching, so it'll be more abstract, but I think the green fabric will work well. Right now I'm working on the tree the owl sits in.