Weekly craft update time, continuing the pirate sampler.


Here's last week's progress.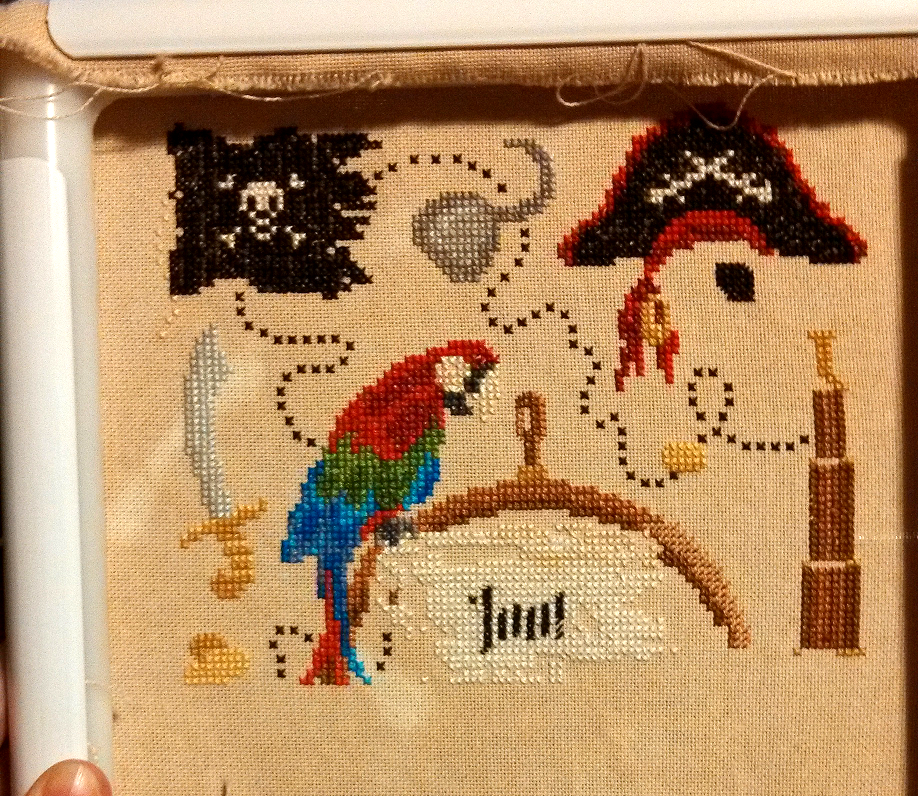 And this week's: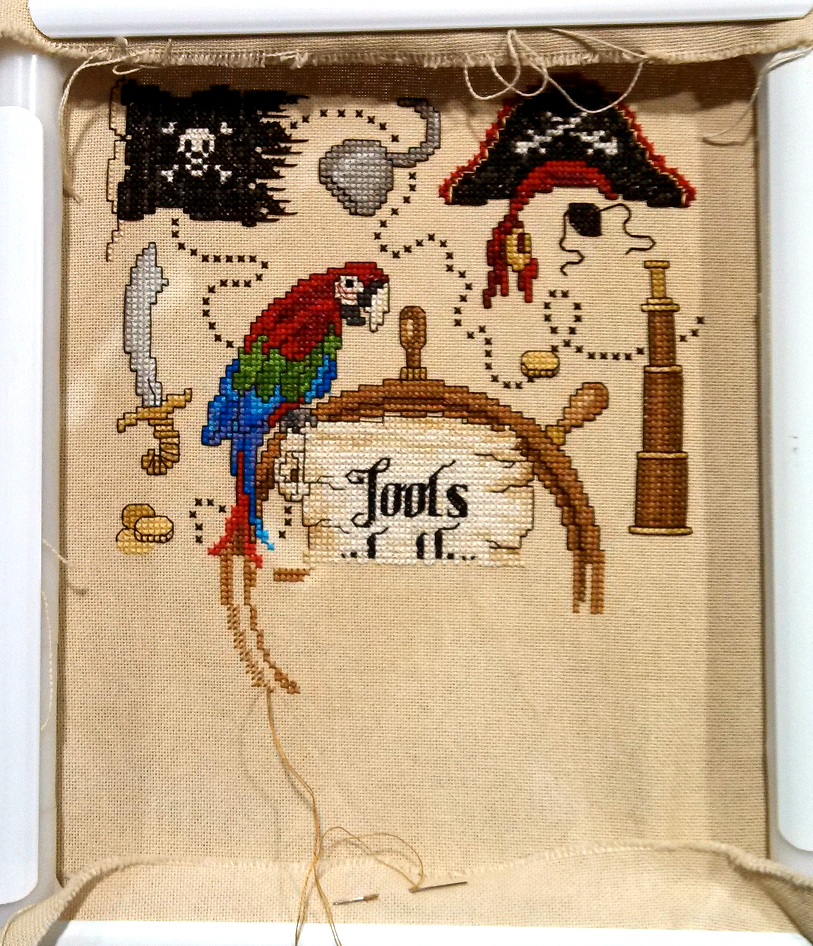 The cutoff point was the first page (of two) of the chart. I wanted to get that page completely finished so I could concentrate on just one at a time. Thus, all the backstitching got done too. I actually got all this done on Wednesday and wasn't able to work on it on Thursday.