So in the meantime, here's some neat stuff made by Pixie!
iceraptoress
gave Pixie a pack of fat quarters in blue and gold while she (IR) was visiting us. Pixie began making several things with it, most especially this critter.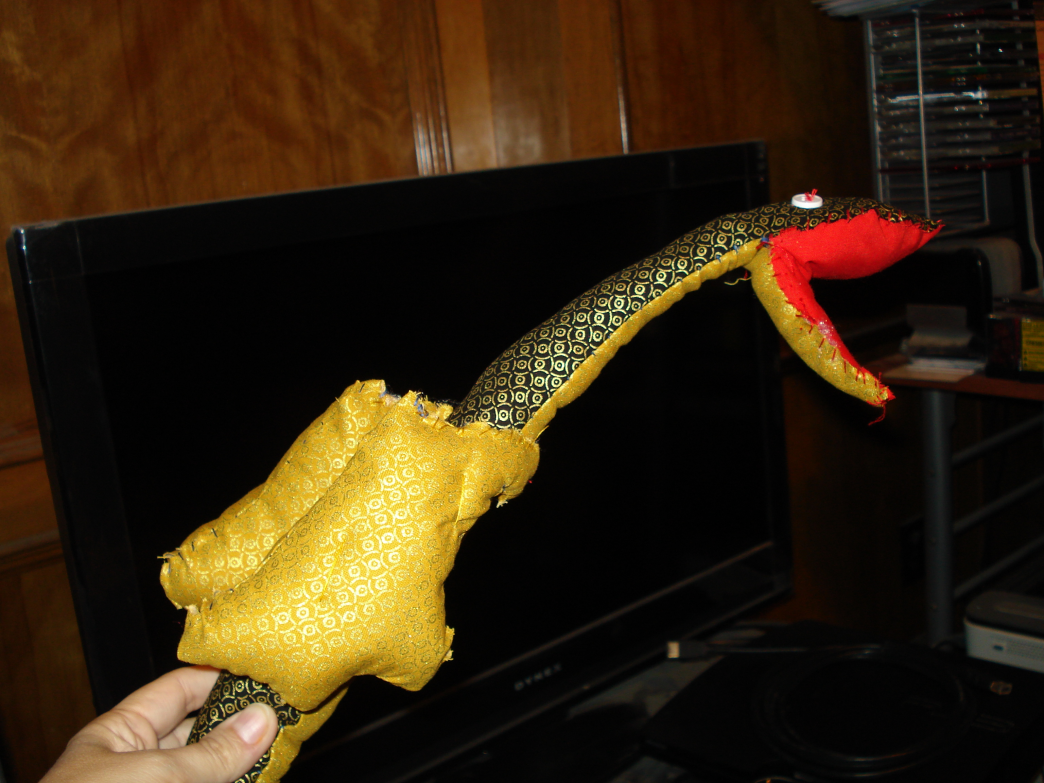 Pixie based it on photos of completed soft-sculpture dragons from a pattern iceraptoress bought at the quilt festival. Pixie did not actually look at the patterns, just the pictures. She made a simplified dragon figure based on that. Here is the back and the wings.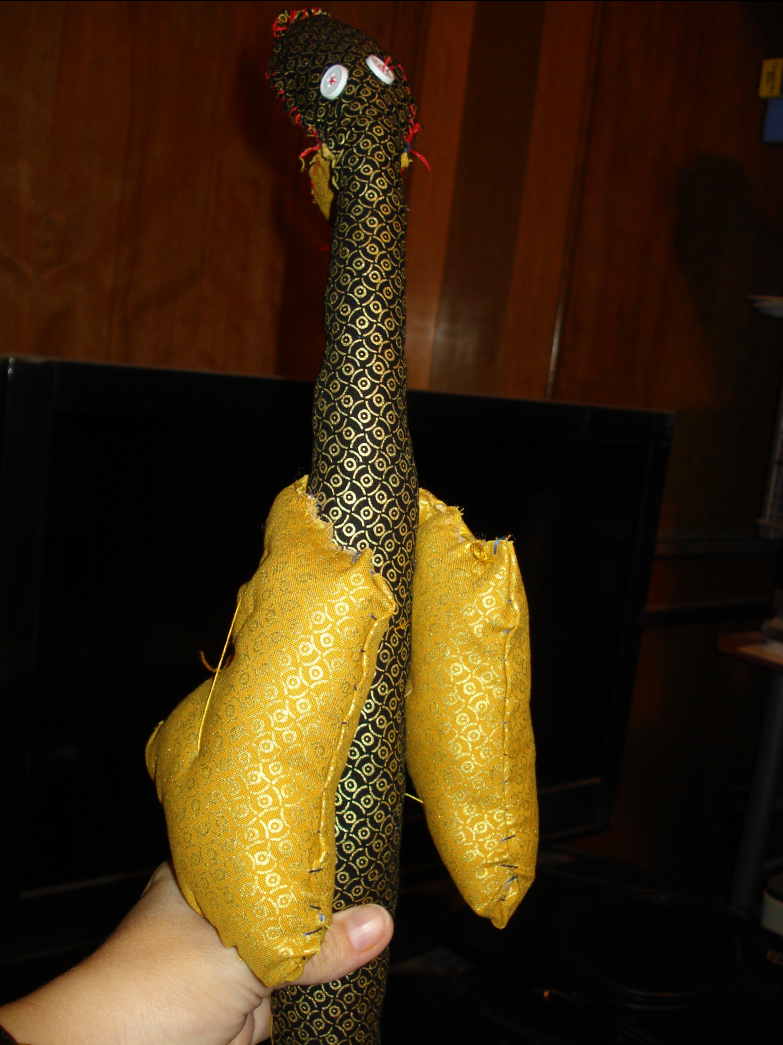 Pixie does need some more work on neatness, but for a freehand design, I think it came out great! She used her own buttons and red scrap fabric for the eyes and mouth. Iceraptoress named it Kukla. :)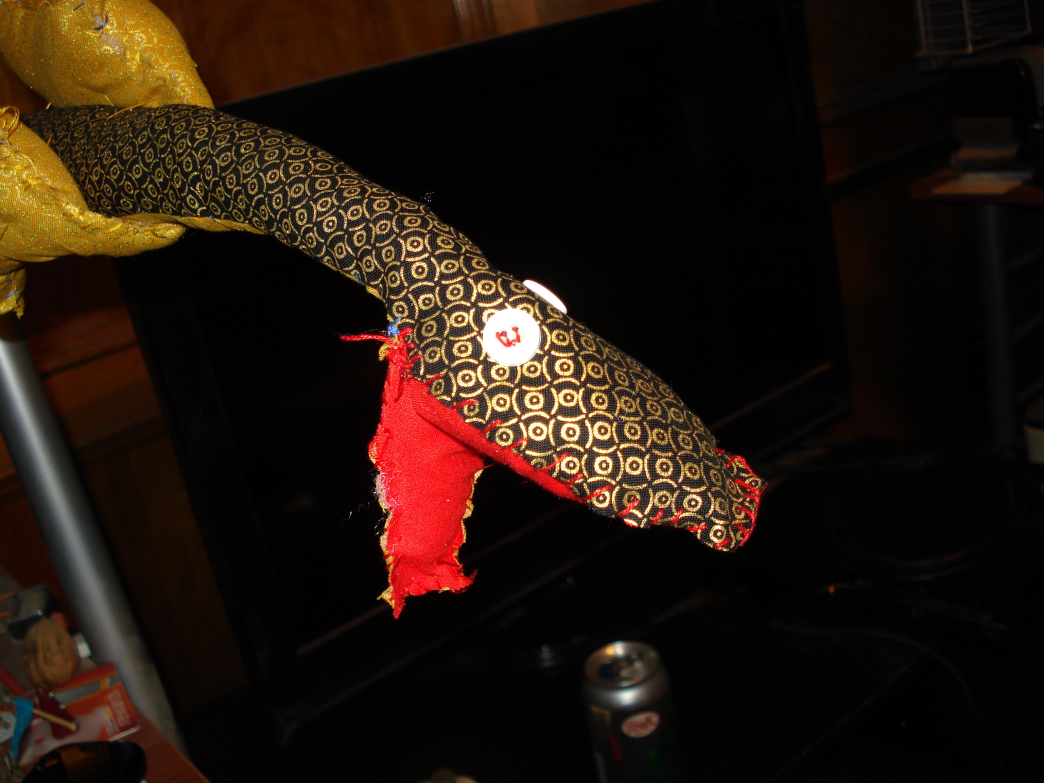 Iceraptoress got to name it because Pixie gave Kukla to her as a present to take home. :)
Tags: