So here's where it was Friday morning: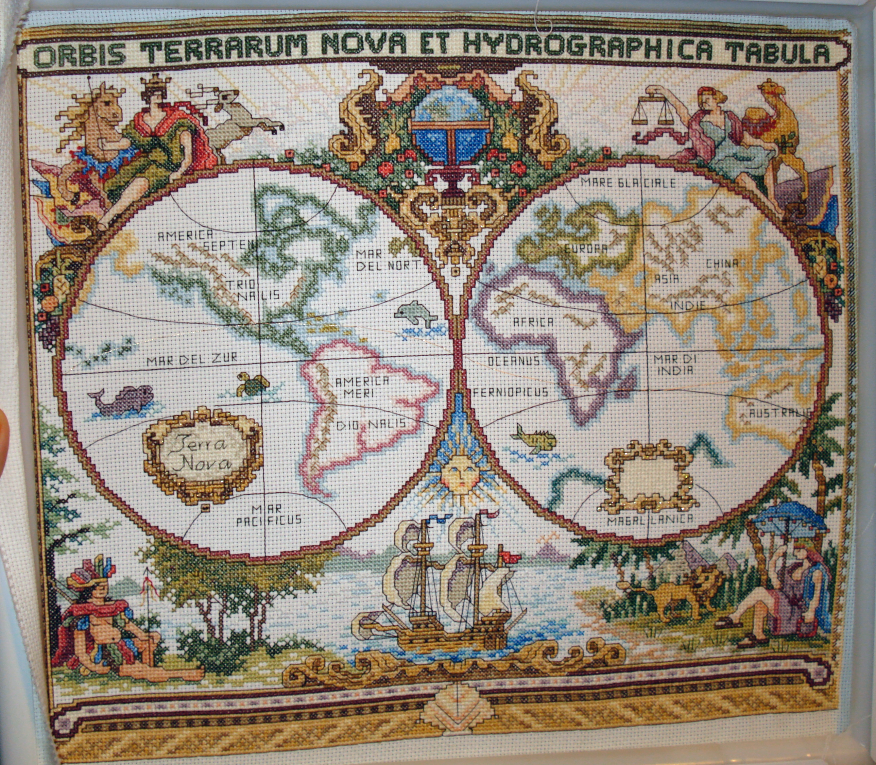 And here's where it was by Sunday noon: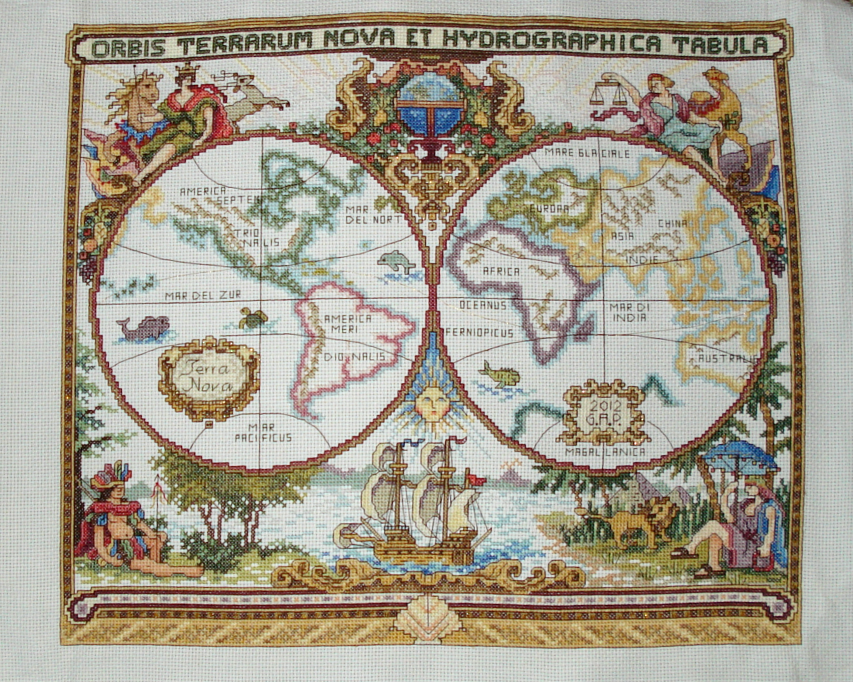 (The fabric is out of the snap-frame but on a cushion, so it looks a little bowed here and there)
I cut down most of the sides, as promised. They originally would have been much more like the bottom border. I think it's very nice looking, actually. And now it's done! Yay! :D
Framing is going to be a bear, though, since we want to have this one professionally framed. At least two mats because of the beads. What's that, you say? Beads? Yes, they are there; but hard to see since they're gold on brown. >:( There is just barely a glint of them in the picture - you can see one in the bottom border - but darn it, they're there.
So, two mats, and Mom wants a huge frame to go with it, because the space over the fireplace is big and needs a big piece of art. I can't make this any bigger, it's 15" high by somewhat less than 18" wide, which seems big, until you hang it up above the fireplace and realize how tiny it looks against the brick. :/ Since this won't be cheap, I've asked my folks if they'll pay for the framing as my Christmas present. Not sure when it'll get framed, then, since we want to get a good deal wherever we have it done.
All told, this took 35 weeks plus several more hours. Then again, I didn't work on it every day of every week. 8 hours a day would have seen this finished much faster. ;) Also, I think I need to keep in mind that I can really only do one big project a year. It's a little late to get started on one now, though.
Next up: catching up on the Christmas ornaments and gifts for people. One of them is on black fabric, which I can only work on in natural light, so I have to have another one for indoor stitching times.
Community post:
http://cross-stitch.livejournal.com/3659048.html
The world map is FINISHED! :D
Current Mood:

accomplished