I'm finally able to play my BACC again! Here's a few early pix.



Nuevo Marrow will be set on this nice floodplain, already pre-cleared by Interworld Colonization, with roads, power and water routed throughout. Yay!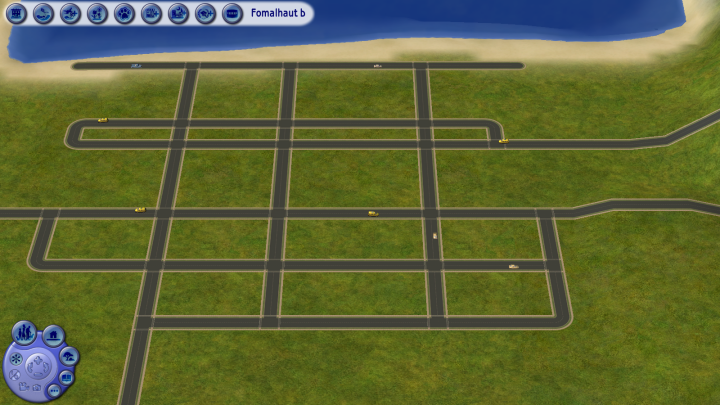 Fun fact: Once I started putting houses down, those nice squares don't evenly fill up. Good thing I have those 1x1 square community lots to fill in the spaces!

There is one "free" community lot I granted myself: a community cemetery. I'll have to rework the community lots listing a bit, probably. But I decided to just have one place rather than everyone owning their own little patch of dead body storage. But I don't have a city hall.

There is also a road off to the right, up on the cliff overlooking the bay. That's where the high-end houses and 1% live. Right now, that's the Keefe and Andros families.

Speaking of the Andros family, it currently consists of Dean and Lunis, the elders, and their teen sons Nick and Wolwali. But you can't have a direct family link like that in CAS. So I had to make Dean and Lunis adults, then age them up once they got settled in.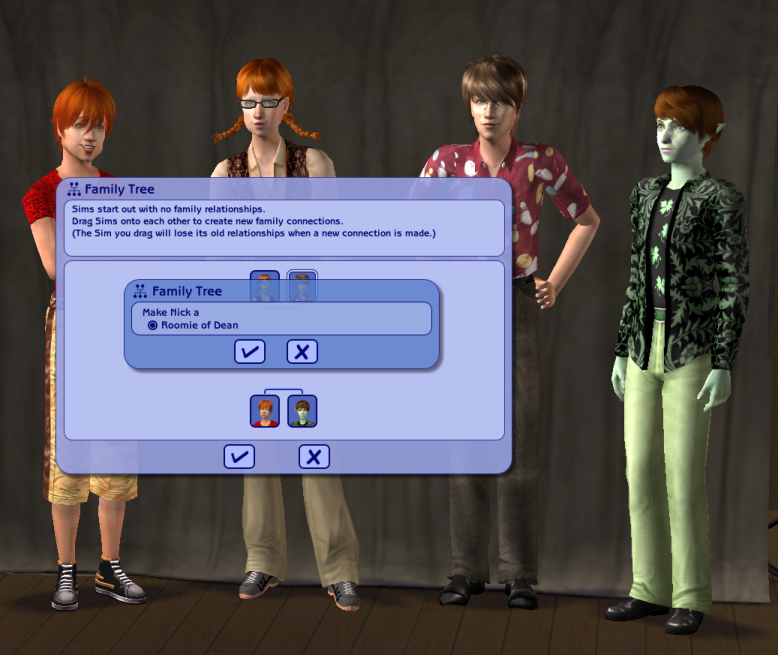 About half the townies are pixel trades. PT townies randomly got college degrees, and I checked their LTWs to avoid a whole town of oceanographers. Fun fact: I have not had one doctor LTW yet, but truckloads of FT LTWs, same problem as I had before. Meh! (At the end I finally got a criminal mastermind LTW - but still, way too many oceanographers and media magnates.)

For the Maxis townies, I downloaded a glasses and facial hair set of hacks, so Maxis townies will randomly get them. The results of this can be pretty funny at times.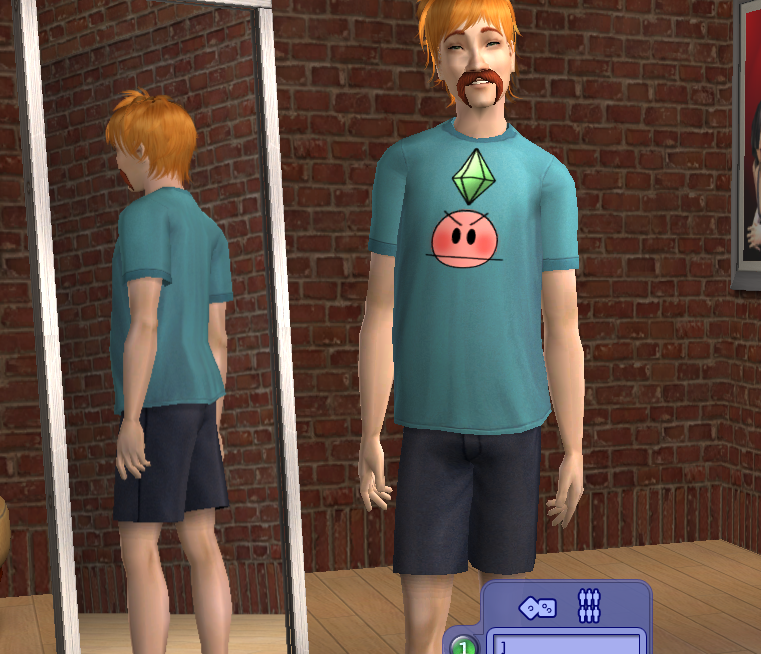 I'm also fixing cases of "sim clone" syndrome among the kids. You might remember, for example, how Gayle and Philip Teflin ended up with the same personality and face structure. Everyone got rather random personalities in the gritty reboot, but I had Jenn and Josh randomize babies in CAS for Philip. (Gayle got to keep her face since she was oldest.) So Philip has a new face, but it's a mix of his parents'. That kind of thing.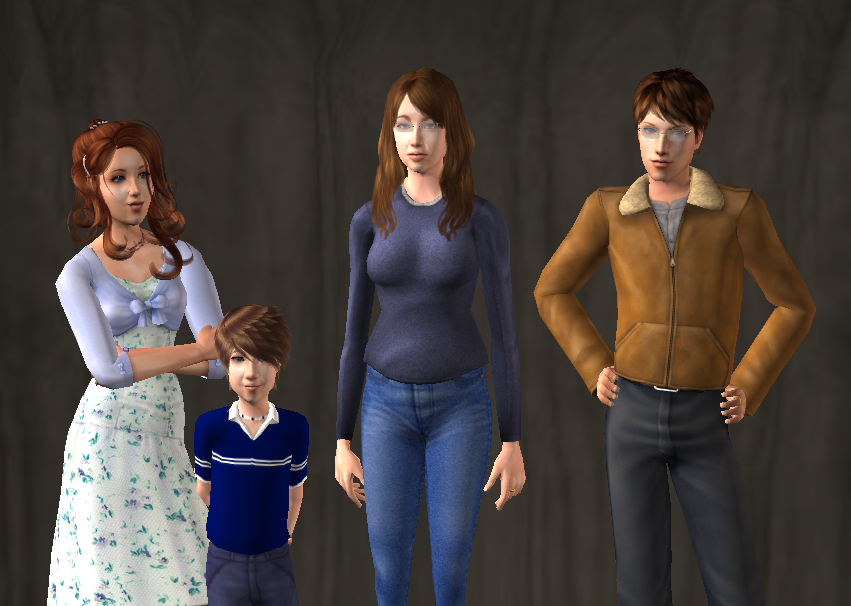 Lastly, Rayne Starchild and Fyrus MacAuley (sp?) move in together and... "I can't believe you forgot to buy beer!"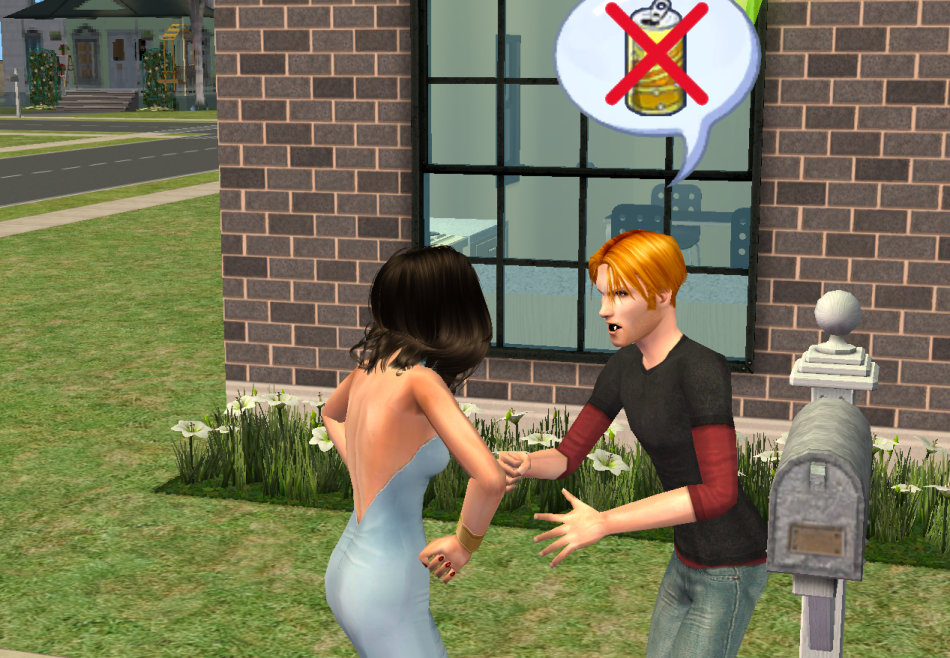 Looks like fun times ahead!

Here is the town all filled in with all the families, plus a few extra houses for people to move in to. Somehow one of the roads sank into the ground and got flooded. ART IMITATING LIFE I tell you. I've never fooled with terrain before so I don't know if it's fixable. If not, there's still plenty of space.