In a blaze of speed, I've finished the Mother's Day present for this year already! :D



I got the idea from someone who did a similar piece in the cross_stitch community, especially when I realized that I had a book with several sewing motifs in it. Thus this design, for my mom, who is the keeper of the sewing machine and has made bathrobes and cloaks and other things for the various grandchildren. (Plus helping me sew stuff together like the pillows I make for people.)

(The color is a little off - the edges look much grayer than they really are)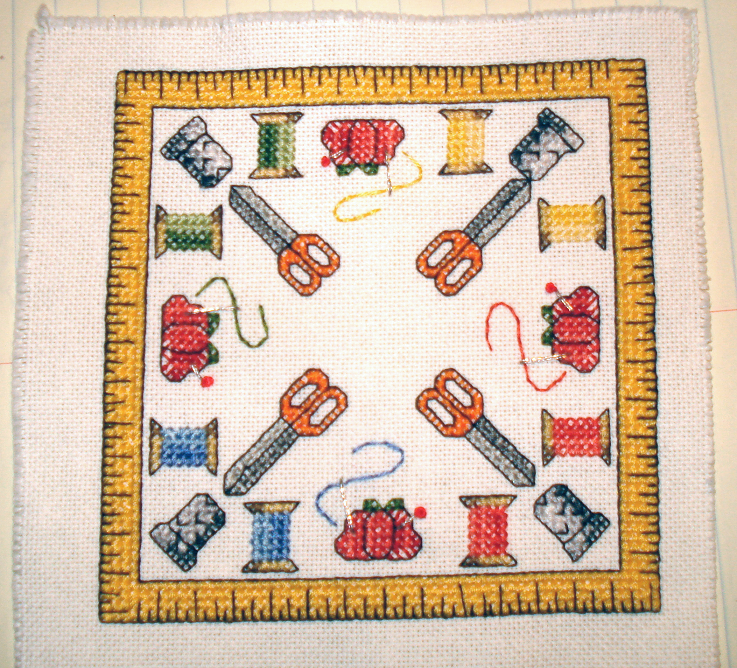 I did change the spools to be four different colors, and for the threaded needle on each tomato pincushion to have a matching color to go with it. The border is measuring tape. :)

Here is the piece all stitched together with its bottom piece (which is a lot more simple - in this case I designed it to have a top, already shown, and the bottom, which is very plain). It's stuffed with polyfill but not yet buttoned.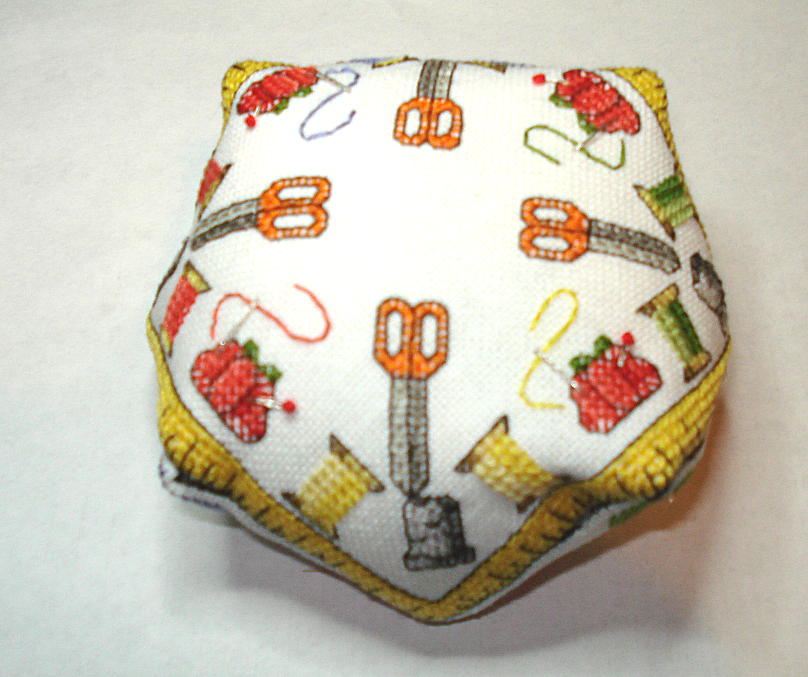 I found these little buttons shaped like hearts with stitch-marks painted on them, so of course those had to be bought for the center buttons. :) But all the thread, metallic thread, evenweave fabric, and the chart elements were already in my stash.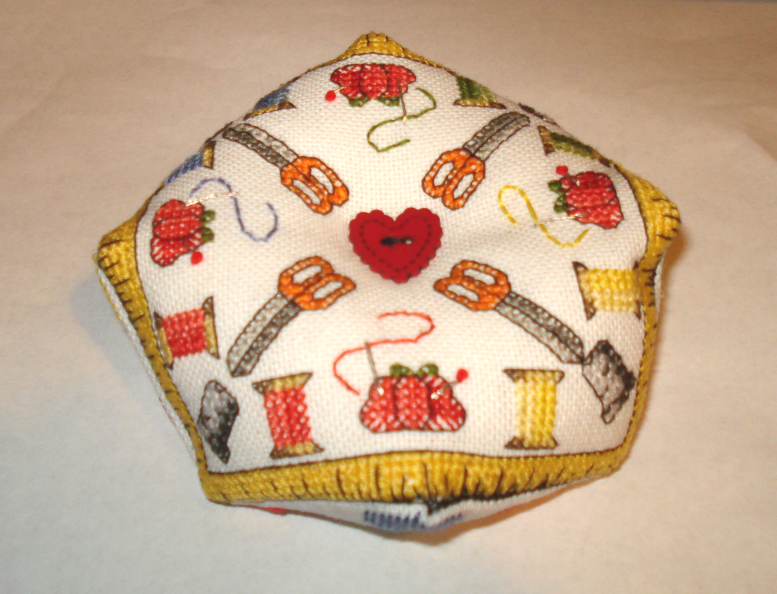 Here's the scale. The funny thing is, the finished flat pieces look so huge, but then I wonder if anyone will be able to see all the detail in the finished assembled biscornu.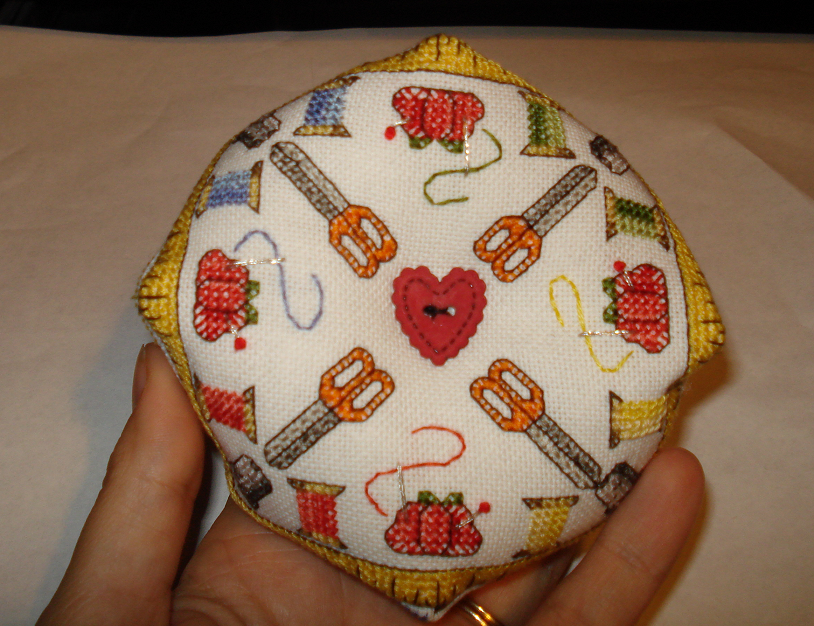 And the back, with the year date and signatory. This turned out trickier than I thought, because I did very large font, but they got close to the center, which I like to leave a little "empty" to make room for the button.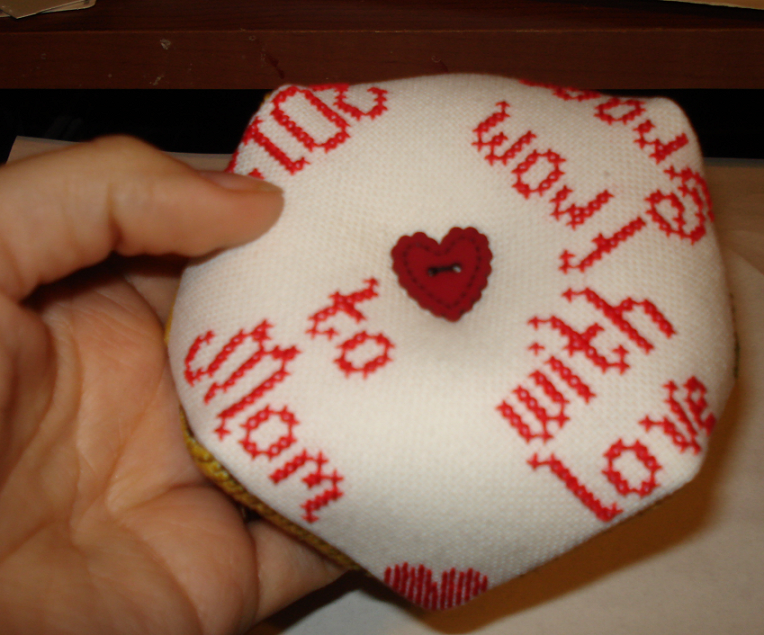 Now the hard part will be waiting until Mother's Day to give it! :P