Enforced sitting due to falling on my back yesterday meant I finished a cross stitch project, which was a good thing (compared to the falling - ow).



I last worked on this in mid-October (pic is dated 10/14/11):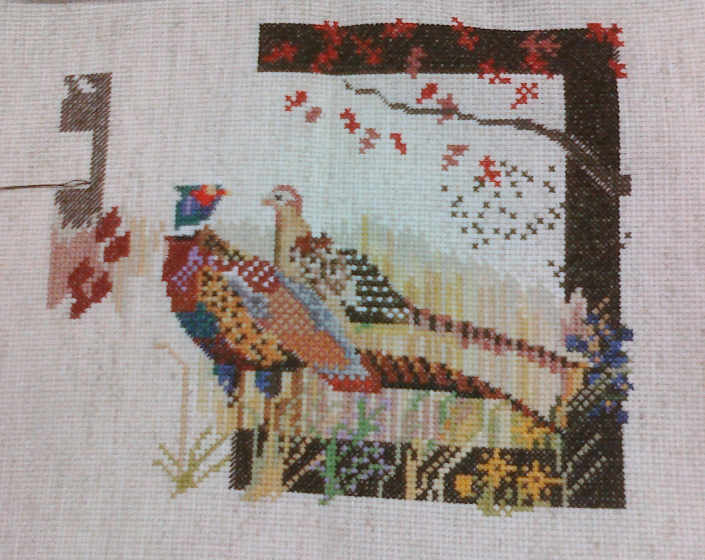 This past weekend, I was feeling very burned out on most of my craft projects, and overwhelmed by everything I had to do. Which, weirdly, made me want to finish the pheasants. I guess because it was so close to completion and it was just for me, not for a deadline.

So here it is as of Sunday night. It still needs all the backstitching. But the border is done and all the spaces filled in.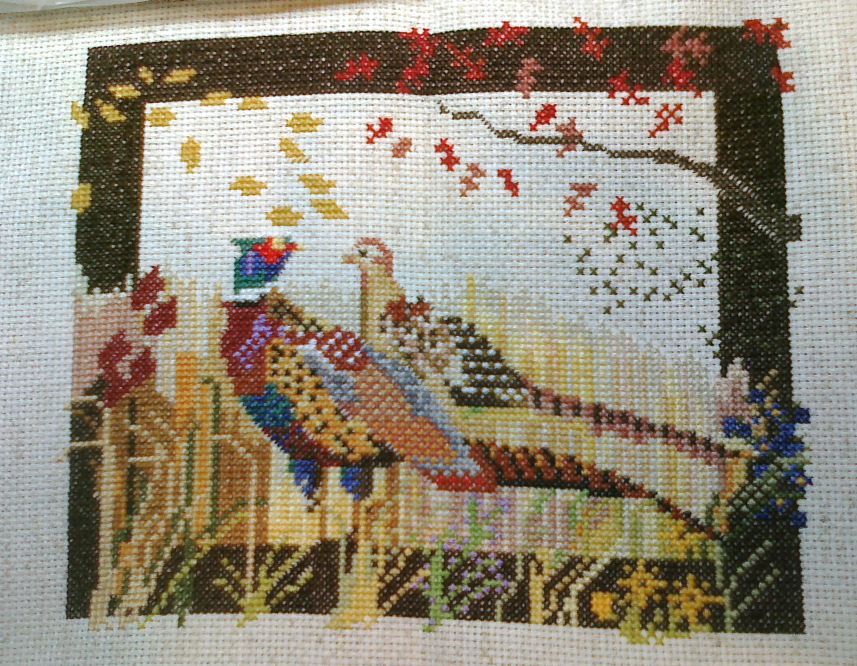 I got some backstitching done Monday night, and today I finished the rest of it. (I know it looks a little curved, it was out of the frame by that time.)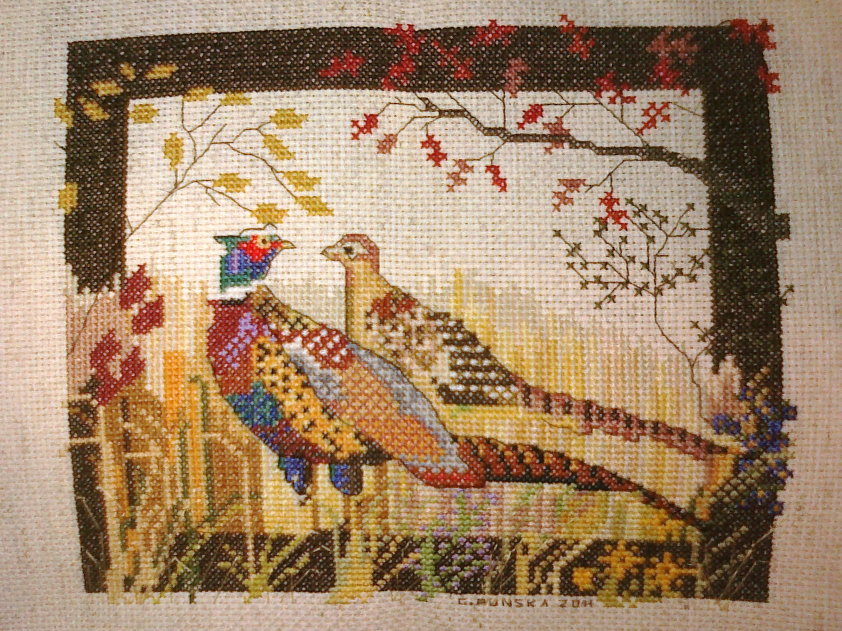 So, woo, it's done! And in the same year as the Autumn Foxes (aka Fox Family), which is the other one of the set:



I hadn't realized how bright the Foxes are. Lots of orange colors and fall leaves. But the Pheasants seem more "autumn" and almost wintry. Mom likes the pheasants better, the kids like the foxes. I was going to make these into pillows, but Mom says I can't consign them to that fate. But we don't have anywhere else to hang them, unless one of the kids wants them. As it is, I'll need to find a matching set of frames and mats.

I got these out of an old cross-stich magazine but I can't find it right now. (I've been working off a photocopy of the chart.)

As of the top pic, this was at 24.75 hours. I'm going to round up and say somewhere between 30 and 35 hours for completion, because I didn't keep track this week. But that sounds about right.