Last week's progress: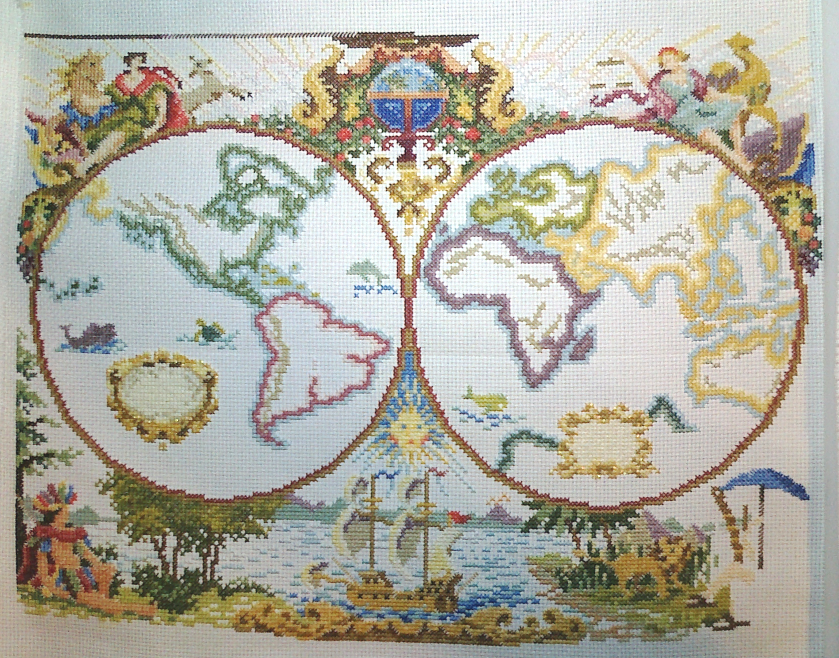 This week's progress: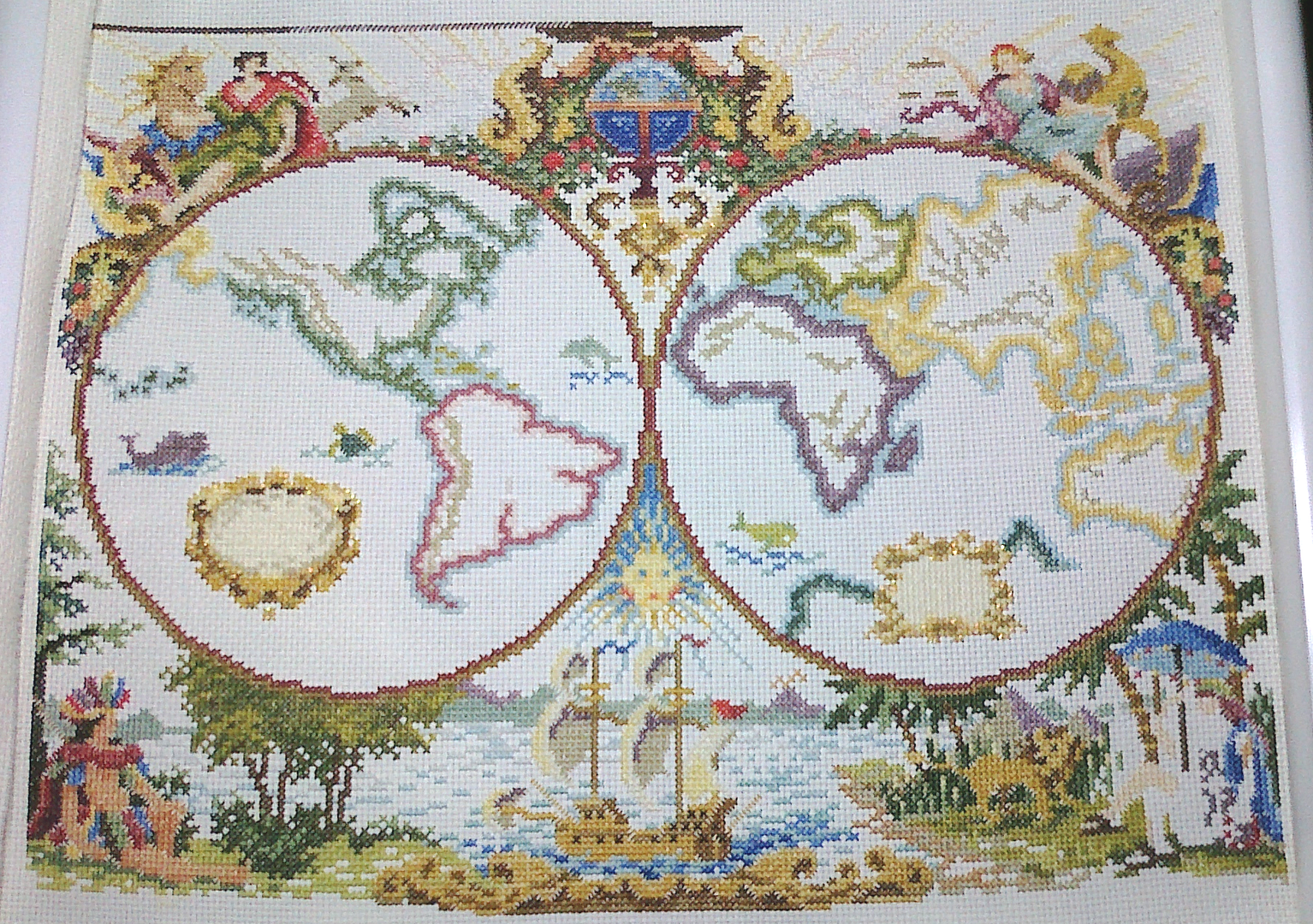 I really wanted to get that last corner done. :( Oh well, it should get done this week. Then my decision: get started right away on the border, or do a little backstitching first? I like backstitching (for those non-stitchers reading this, that's doing all the outlines) but I also know you should do the backstitching last. Or I could do the bit with the sparkly thread that I've been putting off for months (top center).
See, the border will have backstitching too. I just want to do it NOW on the deco part. ;)
Tags: