Meanwhile, I present:
A couple of years ago, my brother gave my son Imp a copy of the HeroScape game, which is basically D&D miniatures strategy, and way out of league of my kids, starting with the good-sized rule pamphlet. We finally opened it up yesterday while everyone was tired and not feeling well, and decided it was OK to just mess around with the terrain pieces and minis.
This morning Pixie used it to stage her retelling of
Beowulf
, including the attacks on Heorot by Grendel and Grendel's mother (both played by a giant cave troll mini).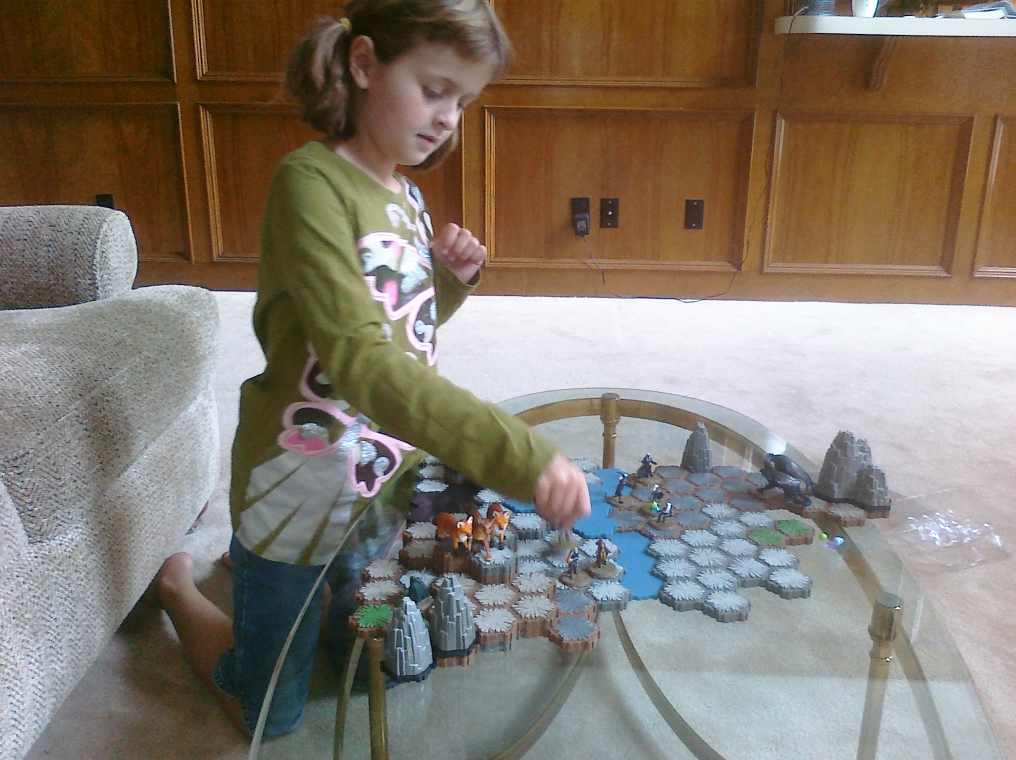 Later, the dragon that attacks Beowulf's homeland. All of this was enhanced by Pixie singing
the Beowulf song by Historyteachers
.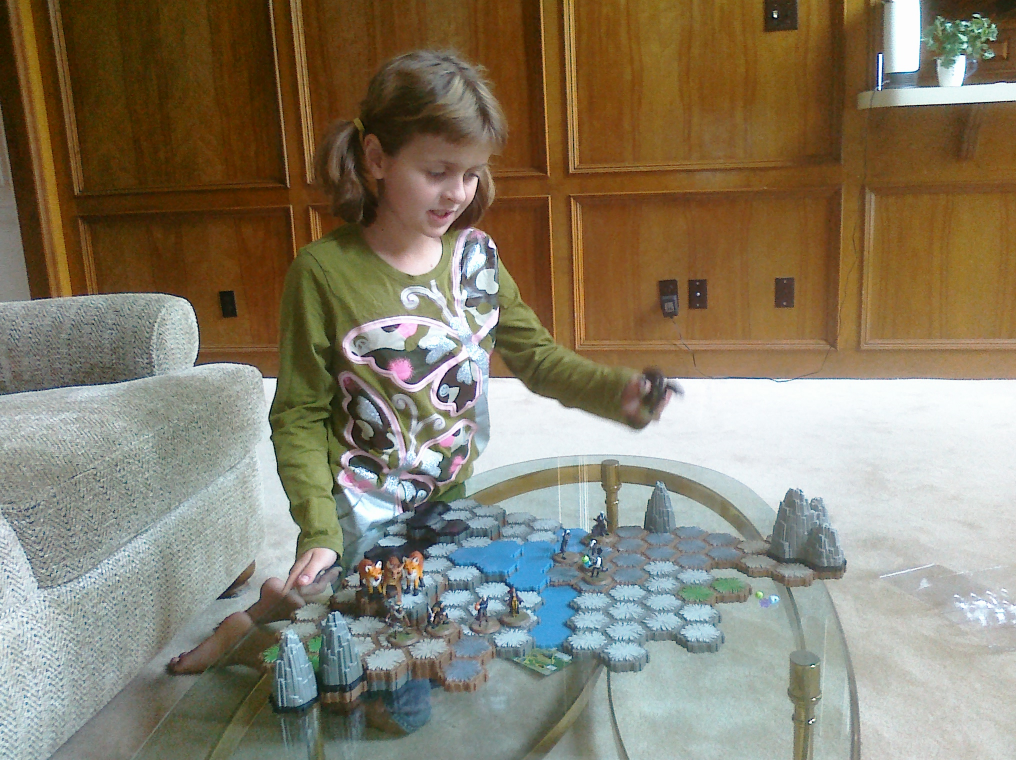 Also, Pixie's version includes giant foxes that double as mounts for Beowulf and his men, in case you were wondering about their presence on the map.
Tags: