At this point, you should really be reading the Brains Legacy (formerly Brains ISBI) because the Brains family and the Spyder family (black widows) are related and their stories intertwine like a maze of twisty little passages, all alike.
Here is the episode index.
The Spyder family consists of Deborah (nee Brains), the matriarch, and her children in order of age: Charlotte (brown hair, black eyes), Aragog (blond hair, blue eyes), and Shelob (blond, black eyes). The Spyders are in desperate need of diversity.
Her inhumed husbands are Joe the Garden Club Guy (father of Charlotte, died of hunger), Sasha the Slob (father of Aragog, died of flies), Neville (father of Shelob, died of drowning). Deb really liked Neville and hated to see him go.
Now, on to the episode! There are close to 200 pix in this one, so strap in.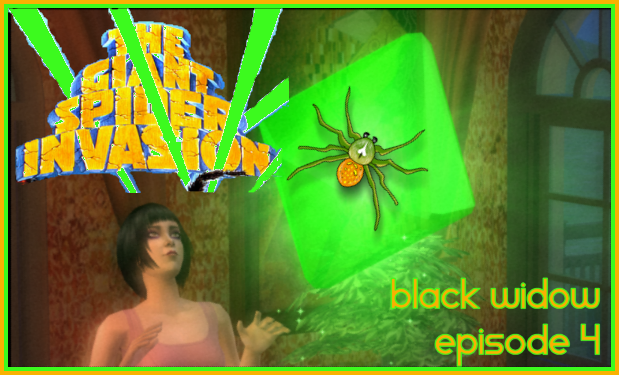 (
Collapse
)