Last update posted 01-13.

Fox Family continues moving along. I've completed the entire right side of the chart and am now working on the smaller left side.

This has a companion piece of pheasants. Because I don't have a lot of wall space left to put everything I've already done, I was wondering about making Fox Family a pillow. Use a matching fabric for a "mat" around the design, then another matching fabric on the back, and tassels on the corners. Then make the pheasants piece and do the same thing, so they're matching throw pillows.



Posted January 13: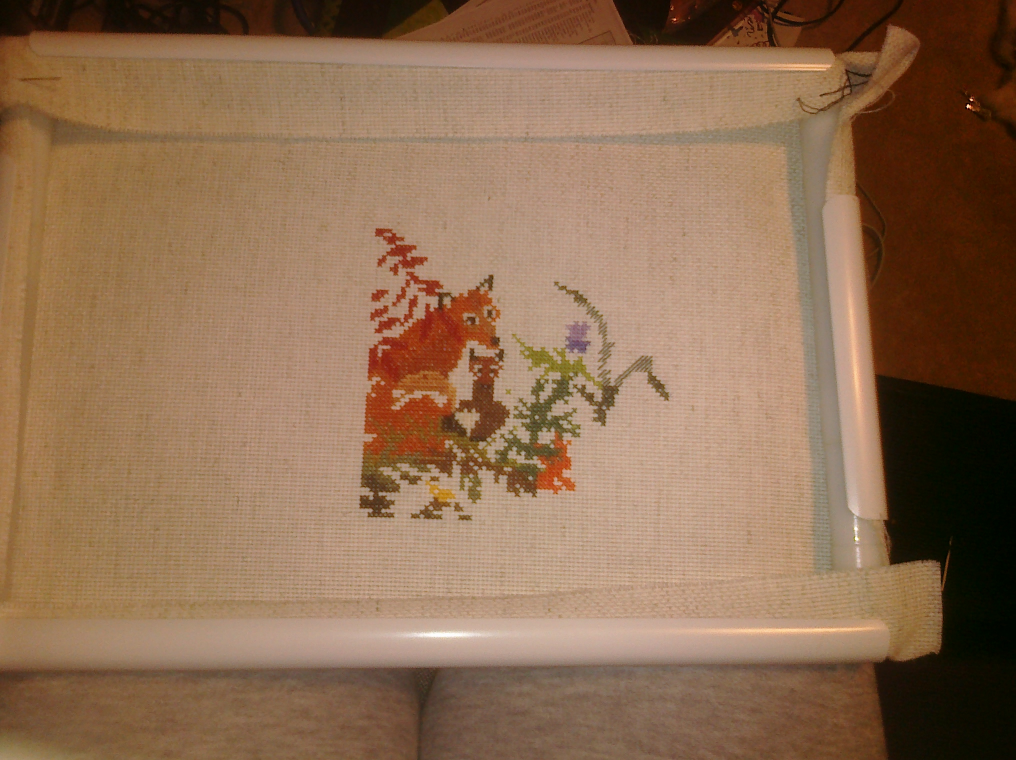 As of last night: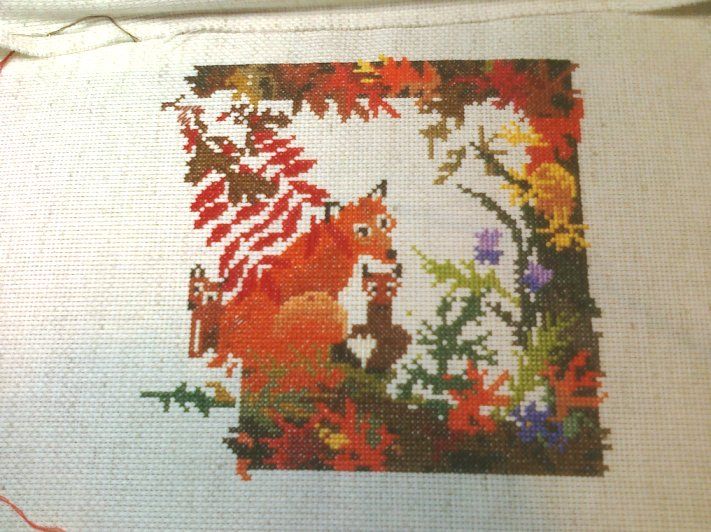 I'd like to have this finished before another month is out. :) Pretty sure I can do it. Trying to decide what project to take with me on Spring Break - brand new project or try to finish up an older one. The older ones are bigger.