I finished this with less than a week to go before Imp's birthday (which is now almost 2 weeks past, which tells you how late I am posting this).

I started this last Thanksgiving holiday, when I got a lot of it stitched, and have been trying to get in as much on it whenever I had a few minutes. The pattern is from Jan/Feb 1993 Cross Stitch & Country Crafts magazine. I had hoped the final design would be about 5x7", which is a standard size for mats & frames. Unfortunately, it clocked in at something like 4-3/8 x 7-1/4". I can't afford custom framing right now (which bites - I want my berry sampler framed eventually) so I added some extra stitches on top to make it a full 5", but extra 1/4" side just got covered up by the mat. :/ We got a nice mat/frame/glass combo that was on sale, too.

So at last his birthday present is ready, assembled and wrapped.


You know how hard it is to find xstitch patterns about foxes? By themselves?

Anyway, here it is. The original pattern called for a light gray linen, but I didn't want to kill my eyes, so I used a platinum-gray Aida instead. You can't tell in the scan, but I used rayon thread (oooooh shiny!) for some of the snow, which really came out nice on the tree branches.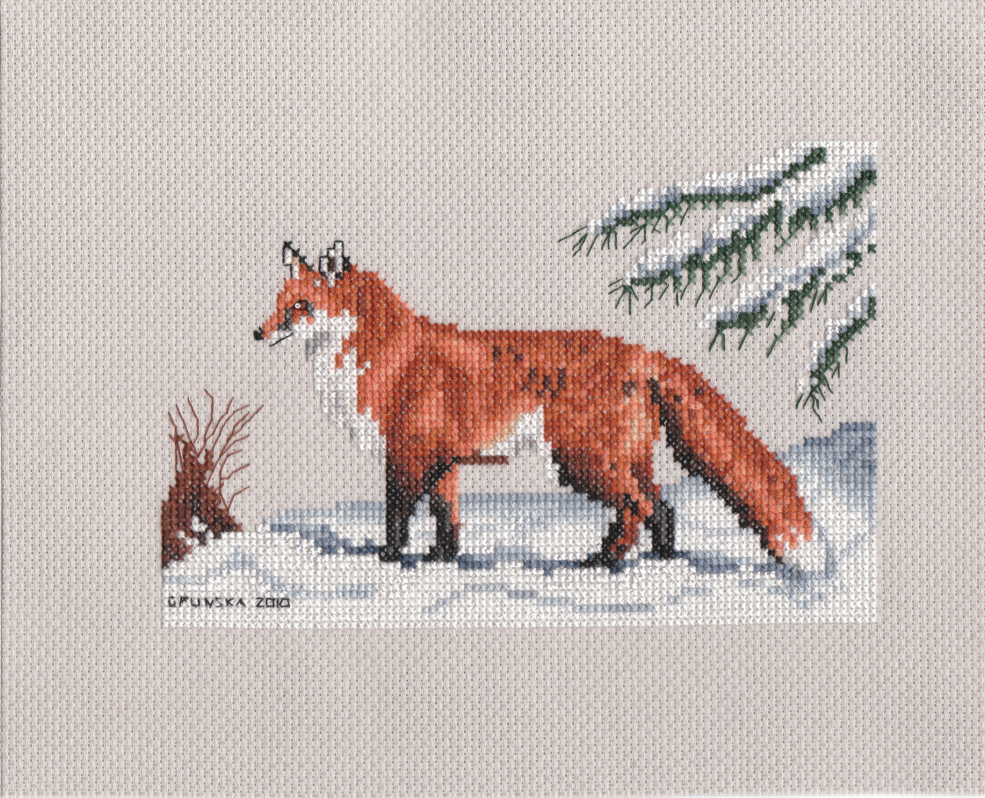 Here it is, framed, in natural light. There are some reflections on the glass.