Kid picspam. The story here is actually about Imp's suits. He got his first blazer/tie combo when he was 5, but he'll be 7 soon and last fall we noticed it was getting pretty small on him. A few weeks ago I was at Goodwill and found a nice brown suit jacket and pants that are a little big on him, but that's fine, he can grow into it.

Then my co-worker Basia gave me a bunch of stuff, including a black suit her youngest (now 14ish) outgrew a while ago. Imp now has two suits. He is possibly the only male in a moderately extended family with two suits. Dad and Bro might have a suit apiece, Toly hasn't worn one since we got married.

So, of course, pix!

Here's the brown suit from early January 2010, right after church. This was the insanely long cold snap where we had ice at night (in Houston, TX). So in the church garden, the fountain is still running, but there's ice on the rocks about the base. Bro took the pic with his camera. L-R, Imp, Pixie, Princess L and Princess A (those two are my brother's girls).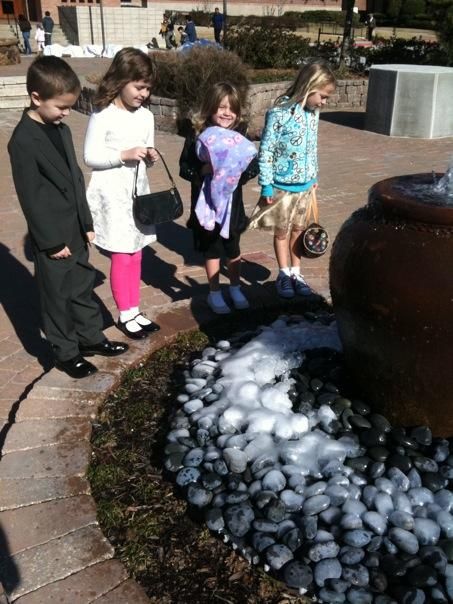 Here's from the weekend of January 23, with the new black suit (which came with a tie). He looks good in suits, I think.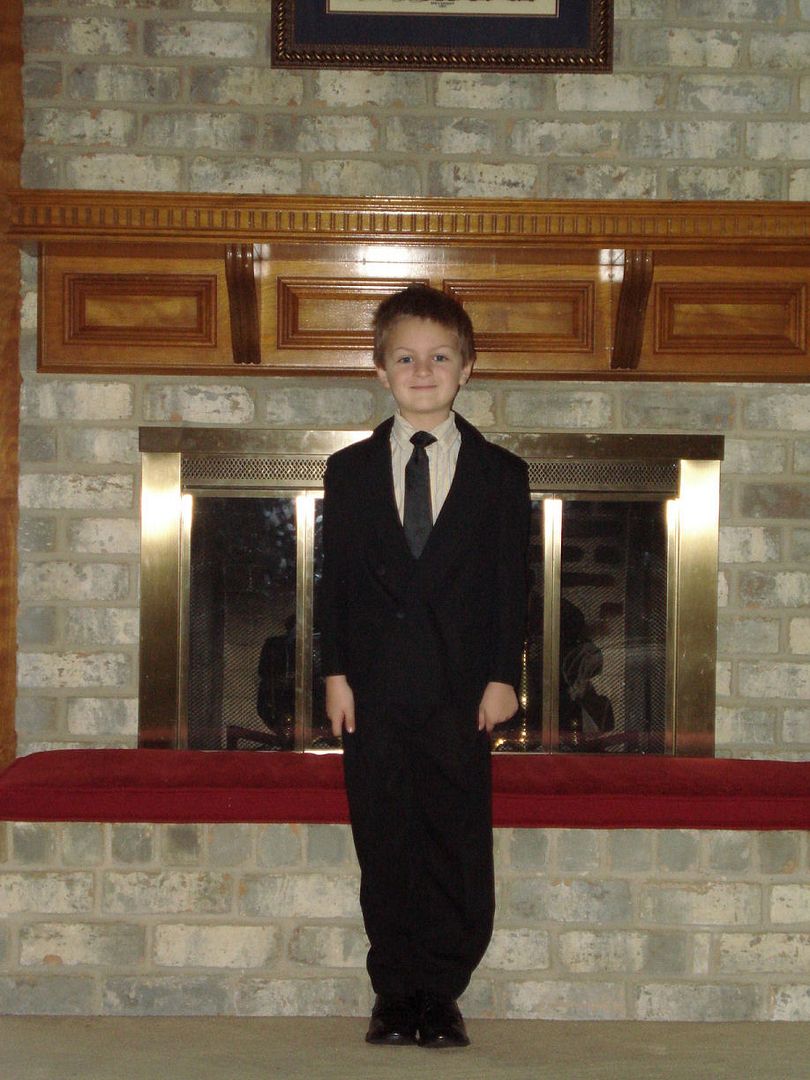 This meant I had to take a pic of Pixie in her new clothes too, but she forgot shoes, heh. ^_^