It's time for another update about Miriam The Ugly Toddler, though she's not a toddler any more, so I suppose we'll go with Miriam the Ugly Duckling.

First there was the introduction of Miriam the monkey-faced toddler. Then we saw some more lovely traits, and her incredibly adorable half-brother, here. So let's check in on Miriam and her siblings for Ugly vs. Cute.


Miriam's half-brother is still quite cute.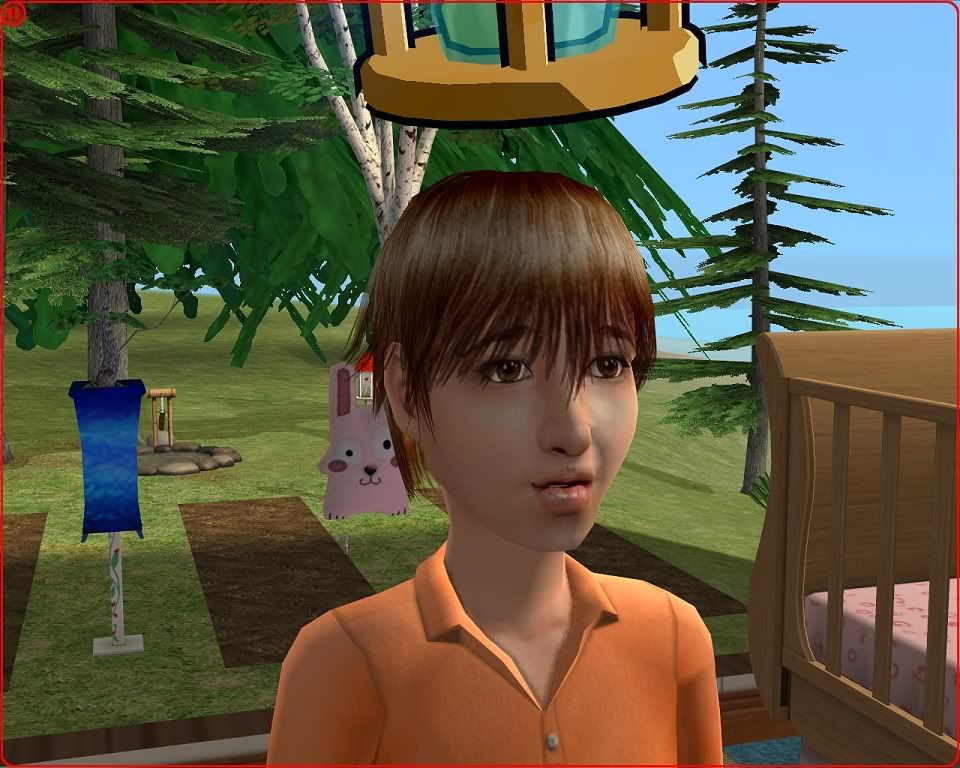 The newest half-brother is not quite as cute, but I think he'll grow into it. (He's not a clone, which is the important thing, right?)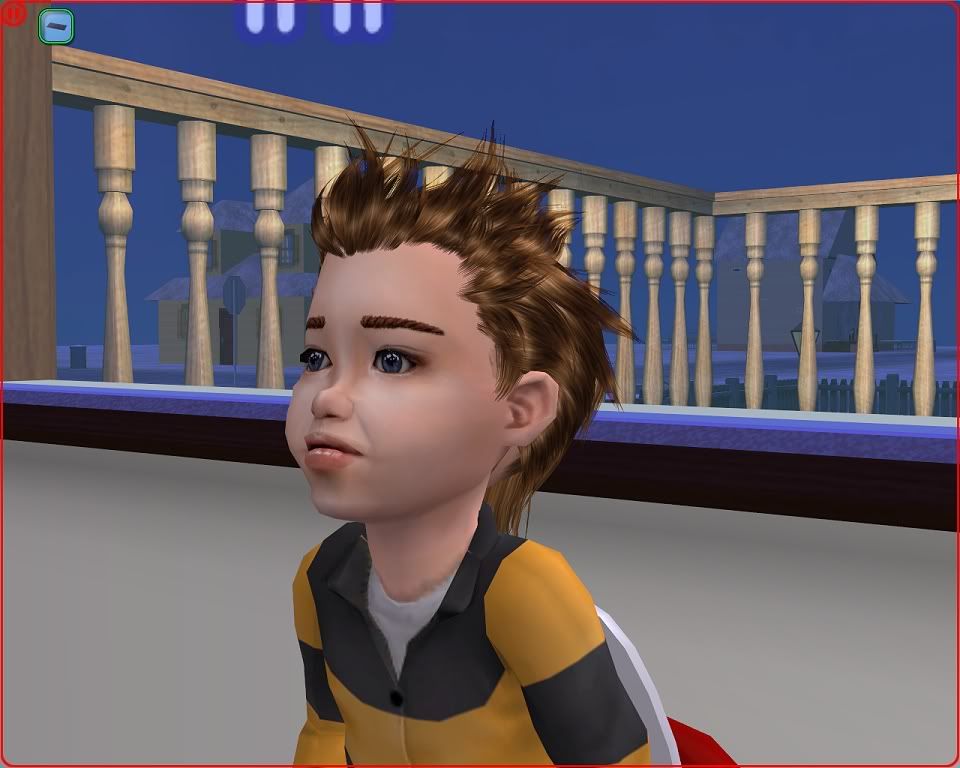 Miriam is starting to grow into her features...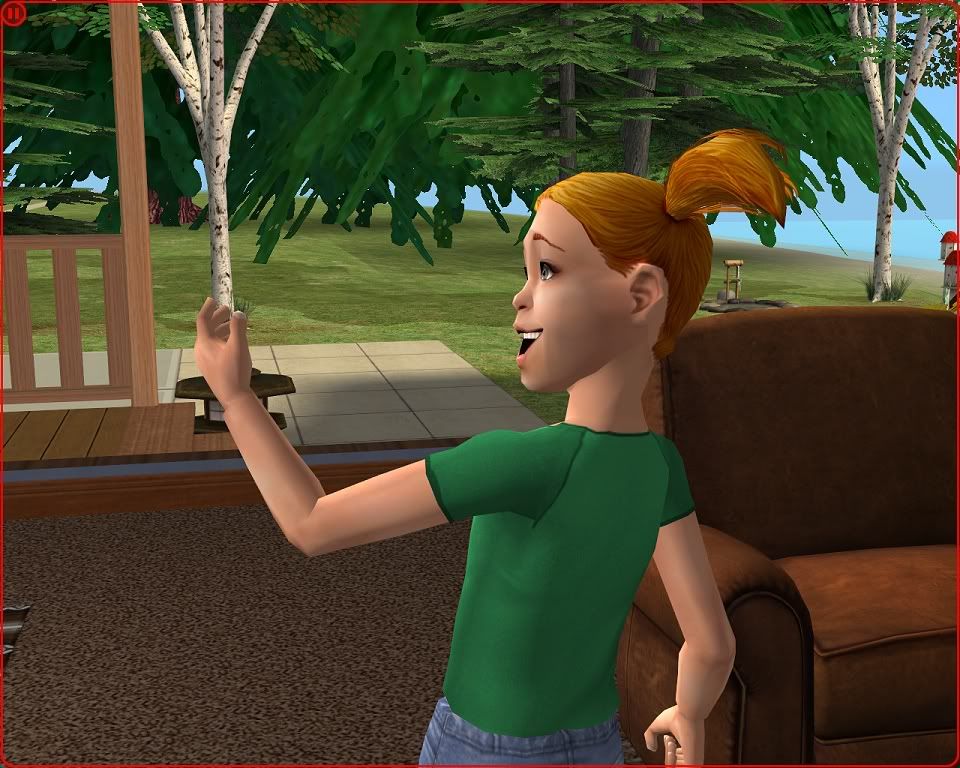 ...but that nose is still an issue. Sinus problems and colds must be heck on her.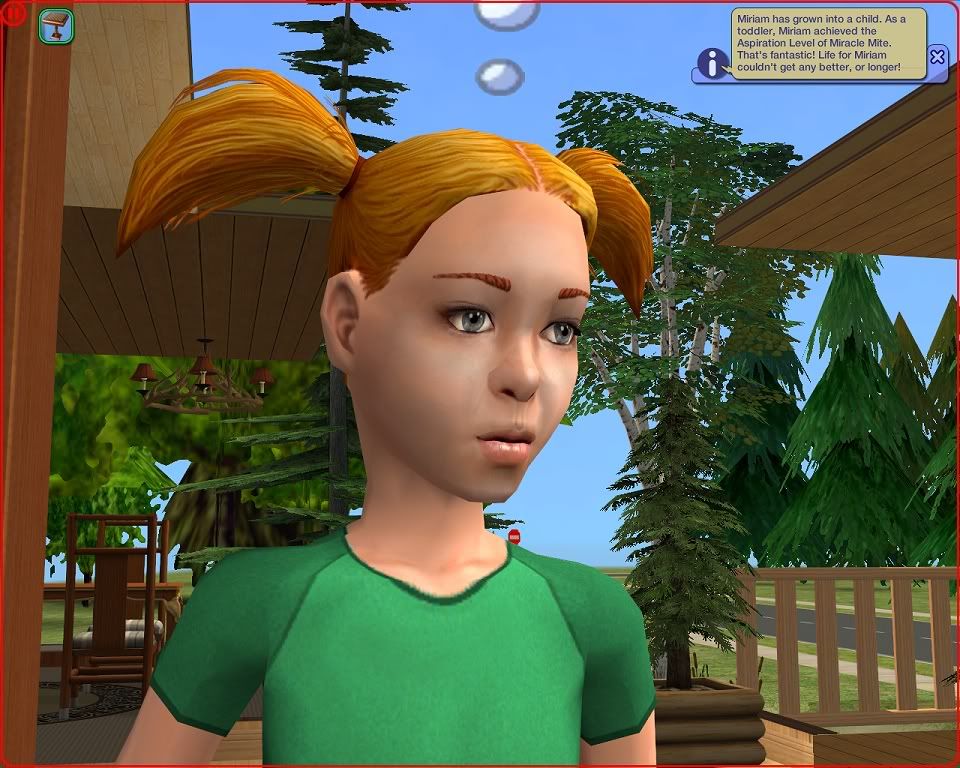 Miriam has a kid sister now, too. I'm disgruntled because the parents have a full set of "fixed" genetics (dom/rec and everything), and yet both Miriam and her sister have red hair and gray eyes. Kid Sister also has some lumpy, but I think in personality she's nicer than Miriam (I forgot to screencap personality but I think she's higher Nice). She's still kind of monkey-faced but the nose looks different, so here's hoping, right?