This one, I called Scrap Heap, because it was all 5" squares of fabrics. Originally I was going to do a disappearing 4patch pattern but that is going to a different quilt now. Therefore I decided to just sew these 4patch blocks together and call it a day.
I asked the kids to arrange the blocks.
Pixie
SilverLily chose this arrangement, with a rainbow effect across blocks. It looks really, really nice. :D As usual with my recent quilts, this one has patches from several other projects, including Hole in the Wall, Dragon's Lair, Tekno Rainbow, and upcoming other projects, as well as stuff I had just lying around.
I actually had 3 blocks left over; we decided to leave out the extra brown ones. No two blocks use the same fabric.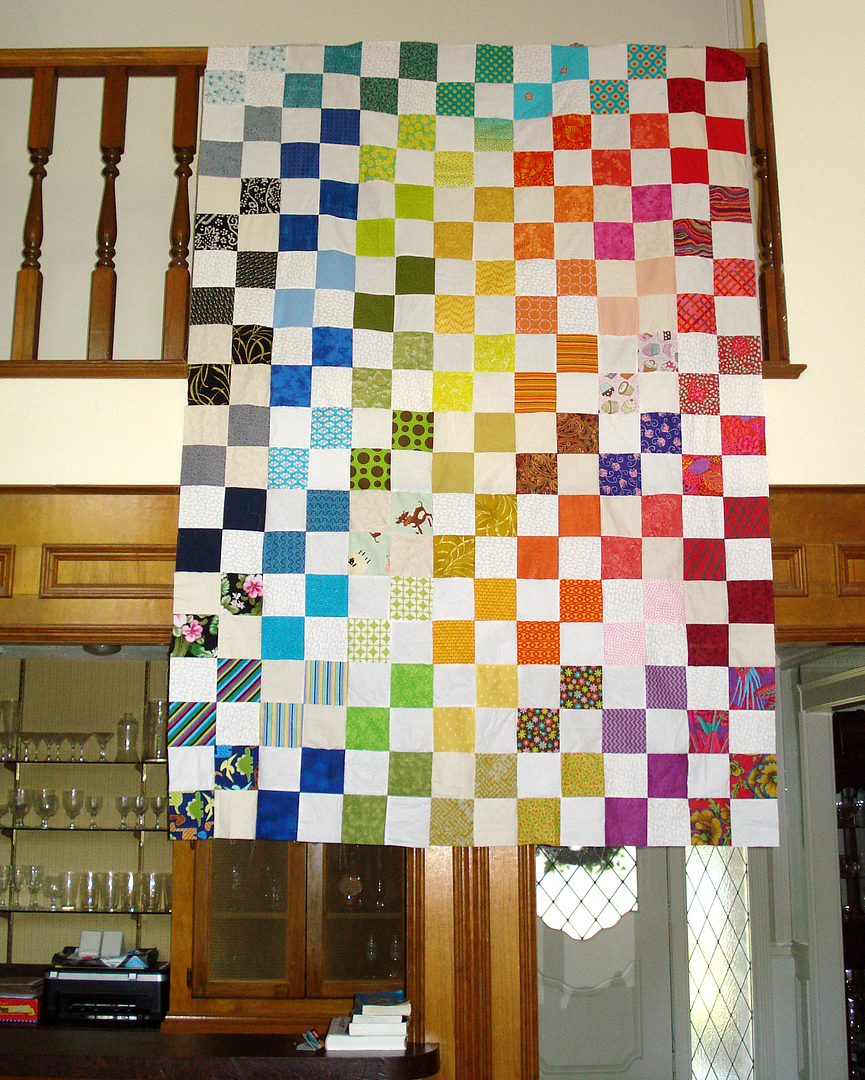 Things to look for:
- a cow
- a sheep
- a stegosaurus
- cupcakes
- neon rhubarb
I finished a quilt top! Not the one I intended, but it's still a finish and that counts for a lot!