As of 8/09/14, all but 3 of the blocks for Square Dance are in this photo. Each color strip is unique, which says a lot about my fabric stash (also: why so much orange? I have like 8 yards of different orange fabrics). You can see one of the reds and one of the purples has been cut already into quarters. Each block will be cut into quarters, the quarters will be swapped around with others in the same color family and then sewn back together into a cross shape instead of a square.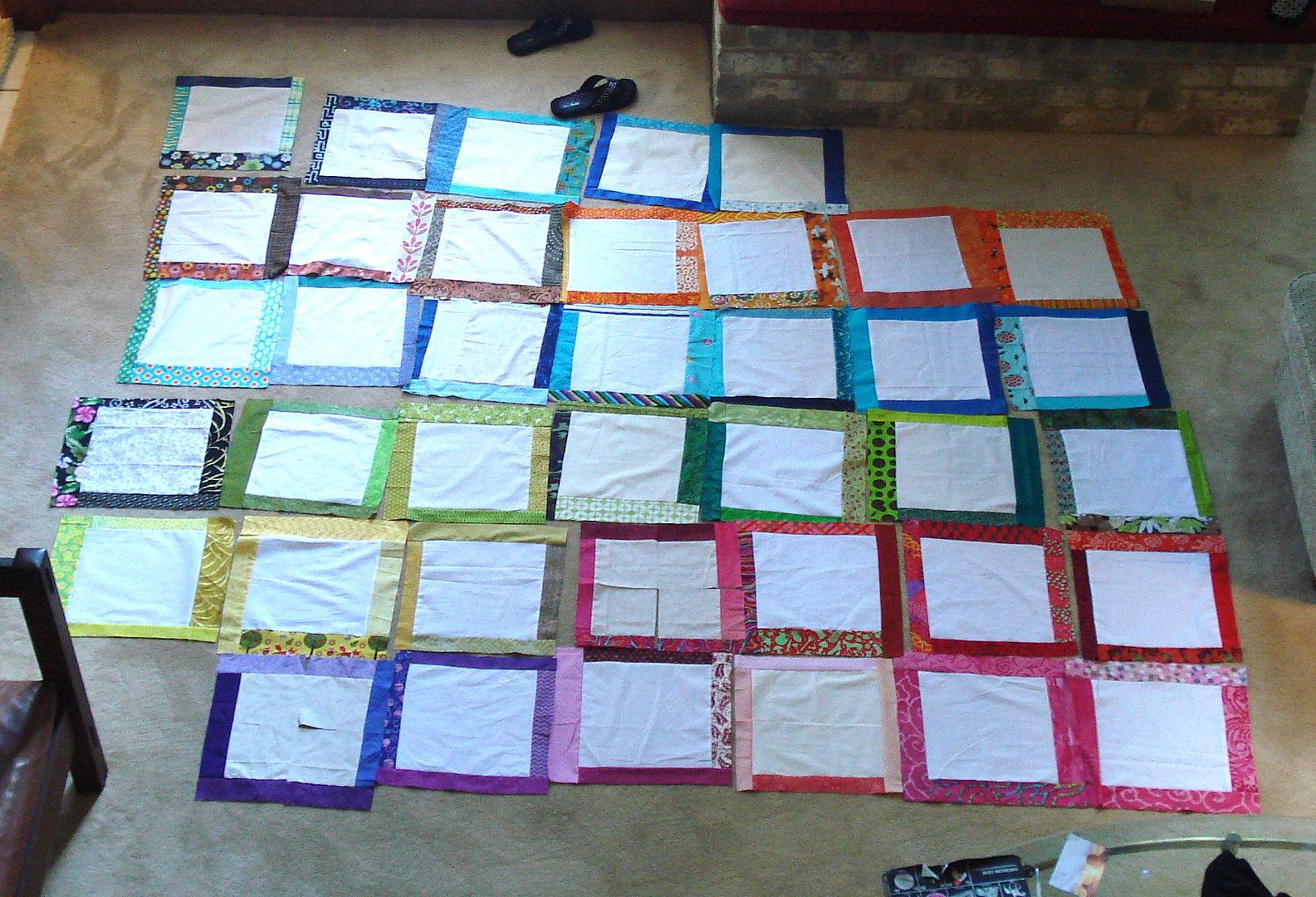 As I post this (8/10) I've got 2/3 of the blocks cut and re-sewn. Will post again when it's complete. I'm thinking a blue binding, as blue is the biggest family here.

Totals:
Orange - 4
Green - 6
Yellow - 3
Purple - 2
Black - 2
Pink - 4
Red - 4 (really amazed I didn't have more red)
Black - 2
Brown - 4 (1 not shown)
Gray - 2 (2 not shown)
Blue - 11

The most awkward one is the yellow, because there are only 3 blocks, which means I'll have to double up one of them when they're re-sewn. So, if anyone looking at this ever decides to do it: you need either 2 blocks, or 4 or more, of a given color family.

UPDATE: About 2 pm I ran out of steam, but by then I had cut and re-sewn all the blocks. Next up is trimming for evenness and then figuring out how to make them all fit... grouping them by color would be really pretty, but the blocks vary in size (due to the strips being different widths) and it might be better to match blocks by size instead.