Taken last Saturday night.
The new Icon allows you to create a character (but not save it) and wander around in the empty landscapes. You can get almost any map. I still have some of Johnny Pandemic's outfits saved, so I recreated him. (You can also save costumes you make.)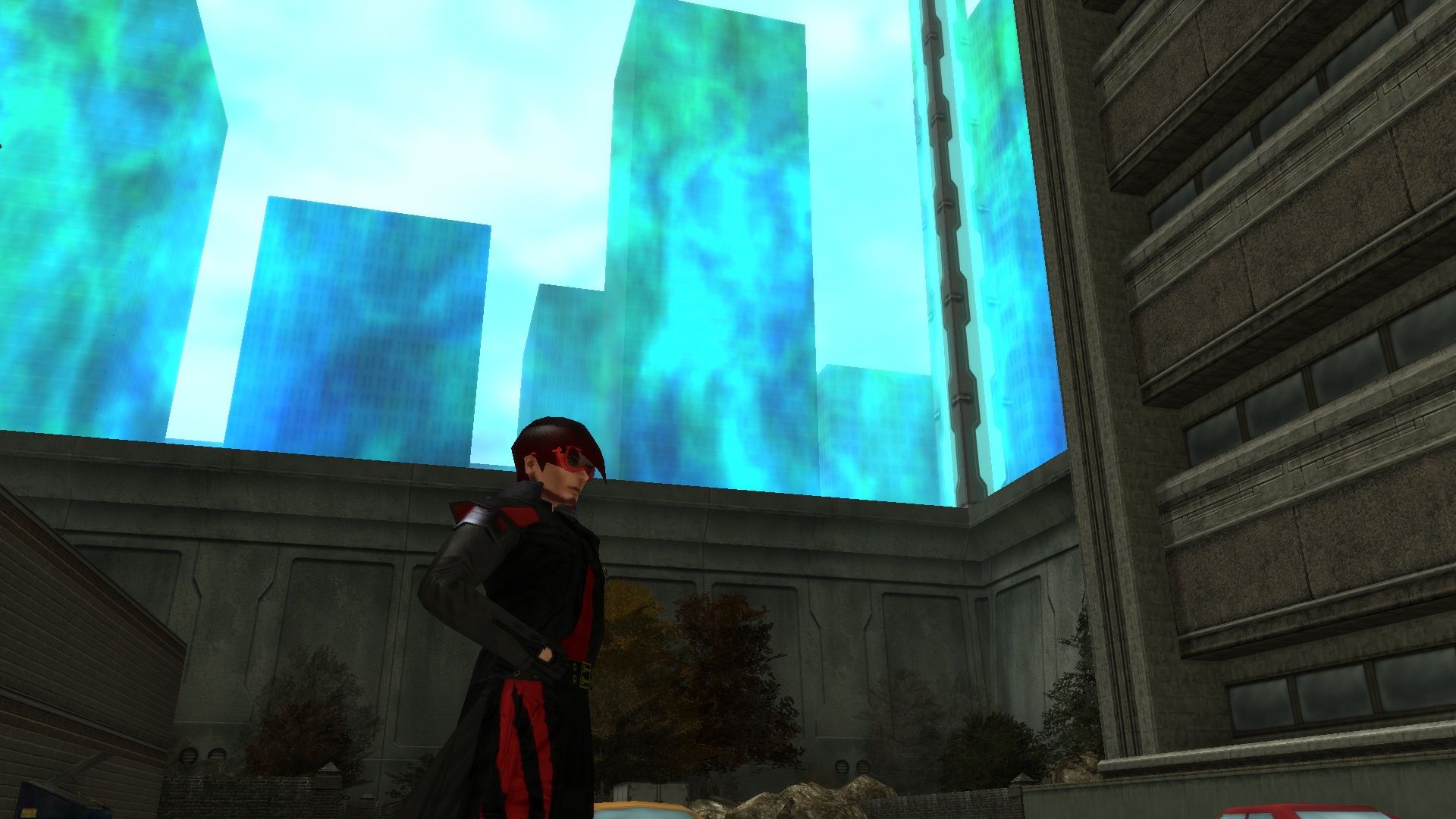 I sent him through the tutorial, and he can't use any powers, but he can fly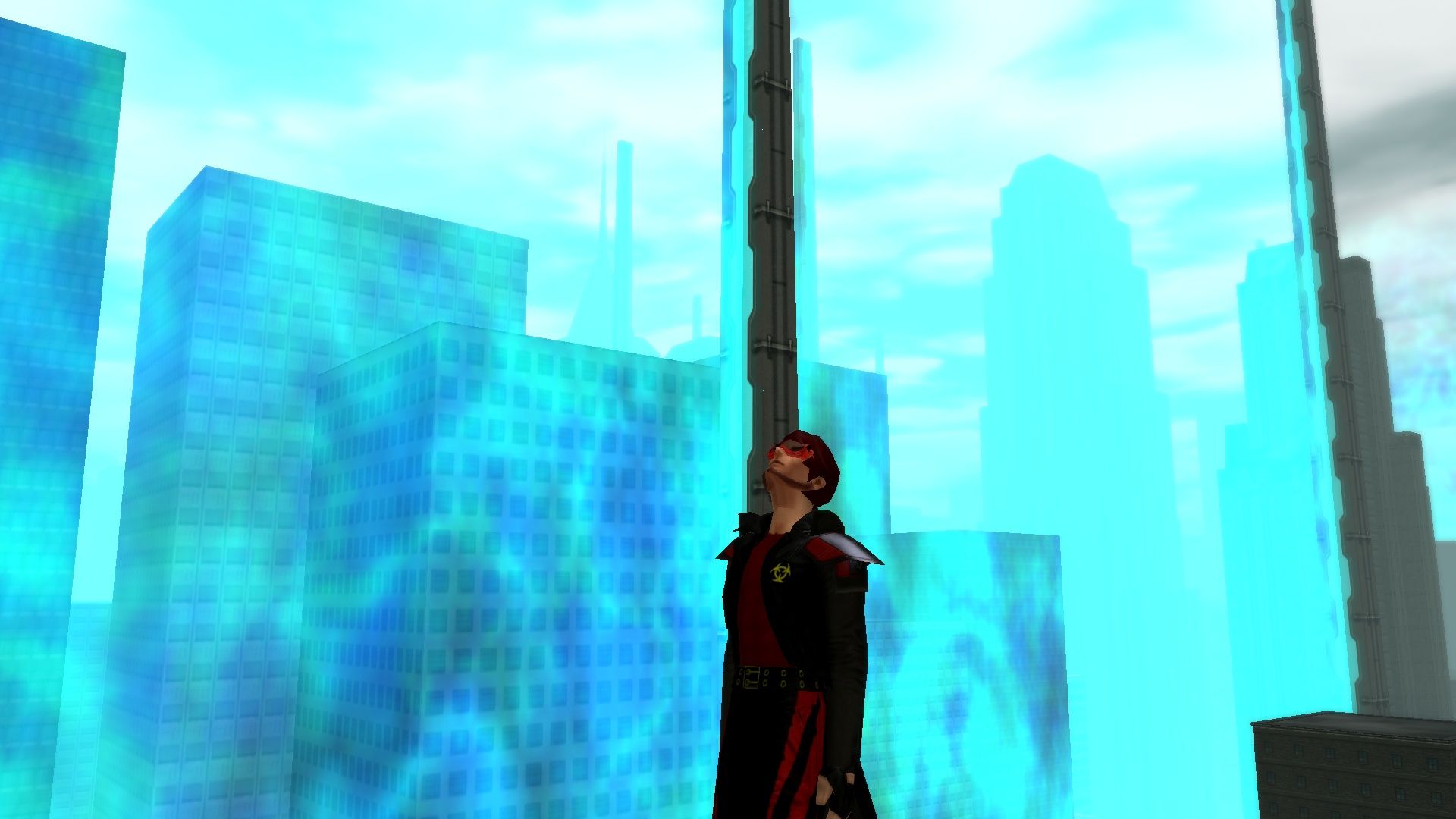 and roam around. There are a very few NPCs there too.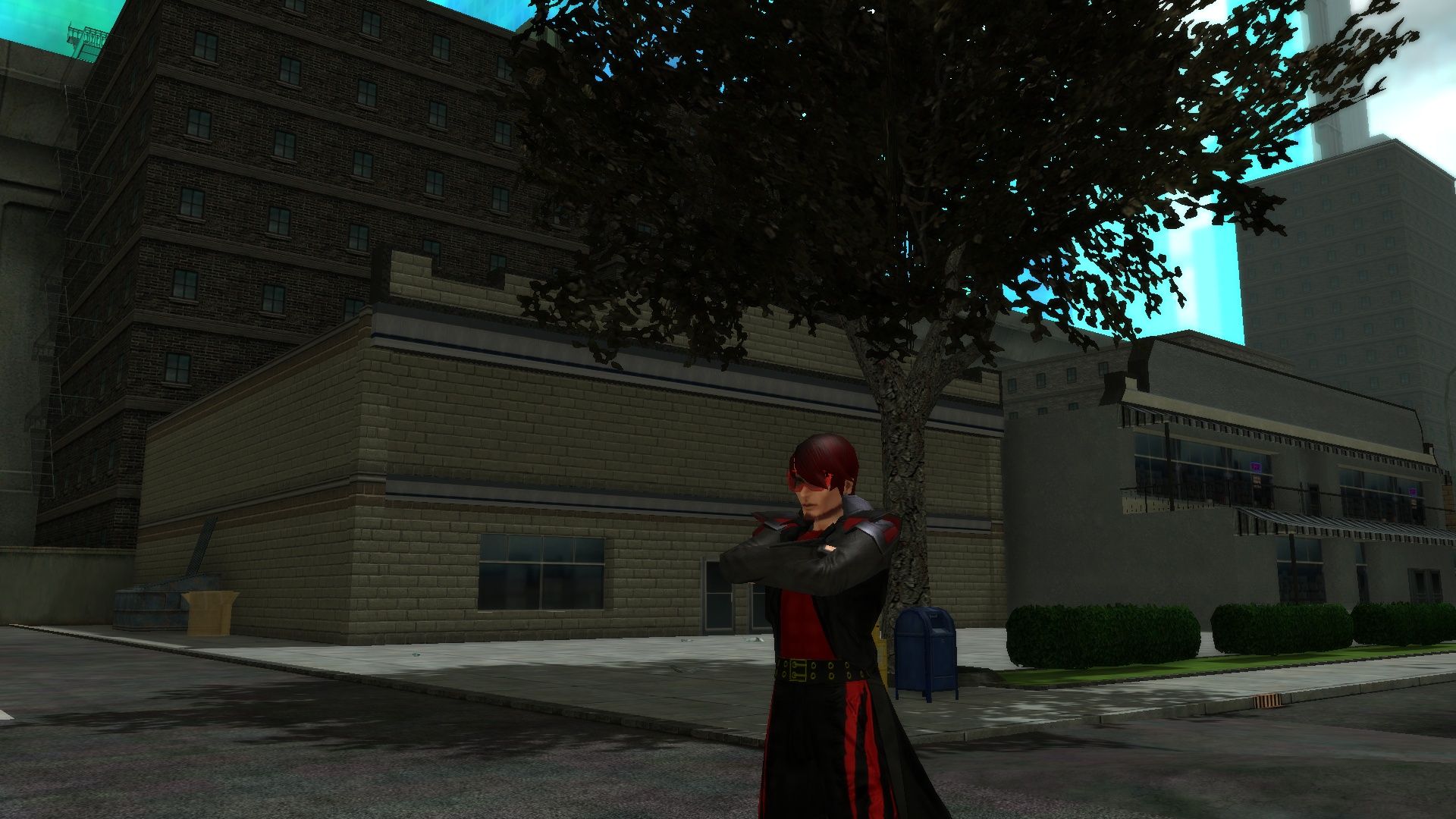 He can also hold up a torch in protest.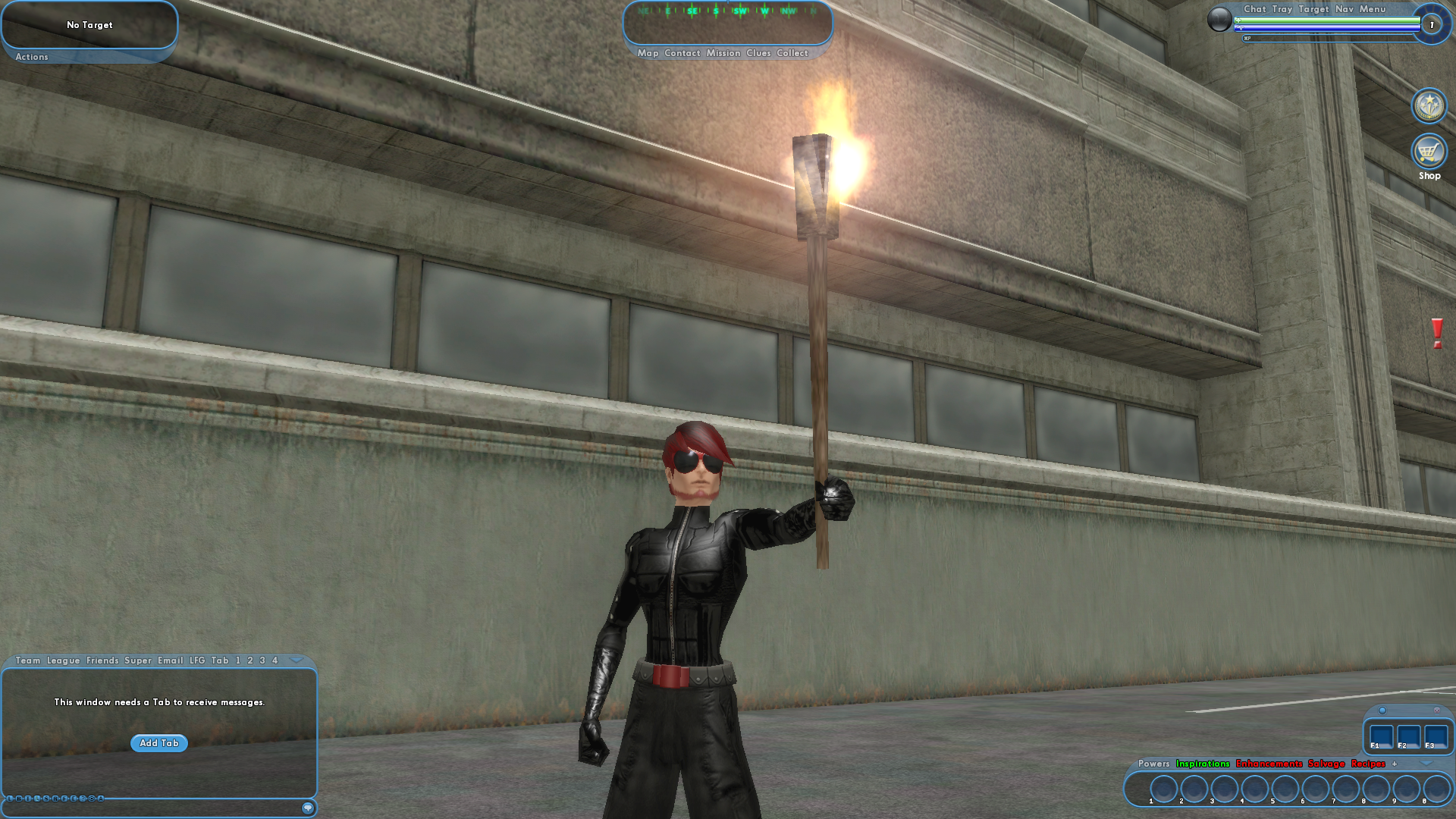 This is Oroboros, which is nice to roam around in.
The badge is at the top of the Oro spire, but you don't get anything for it.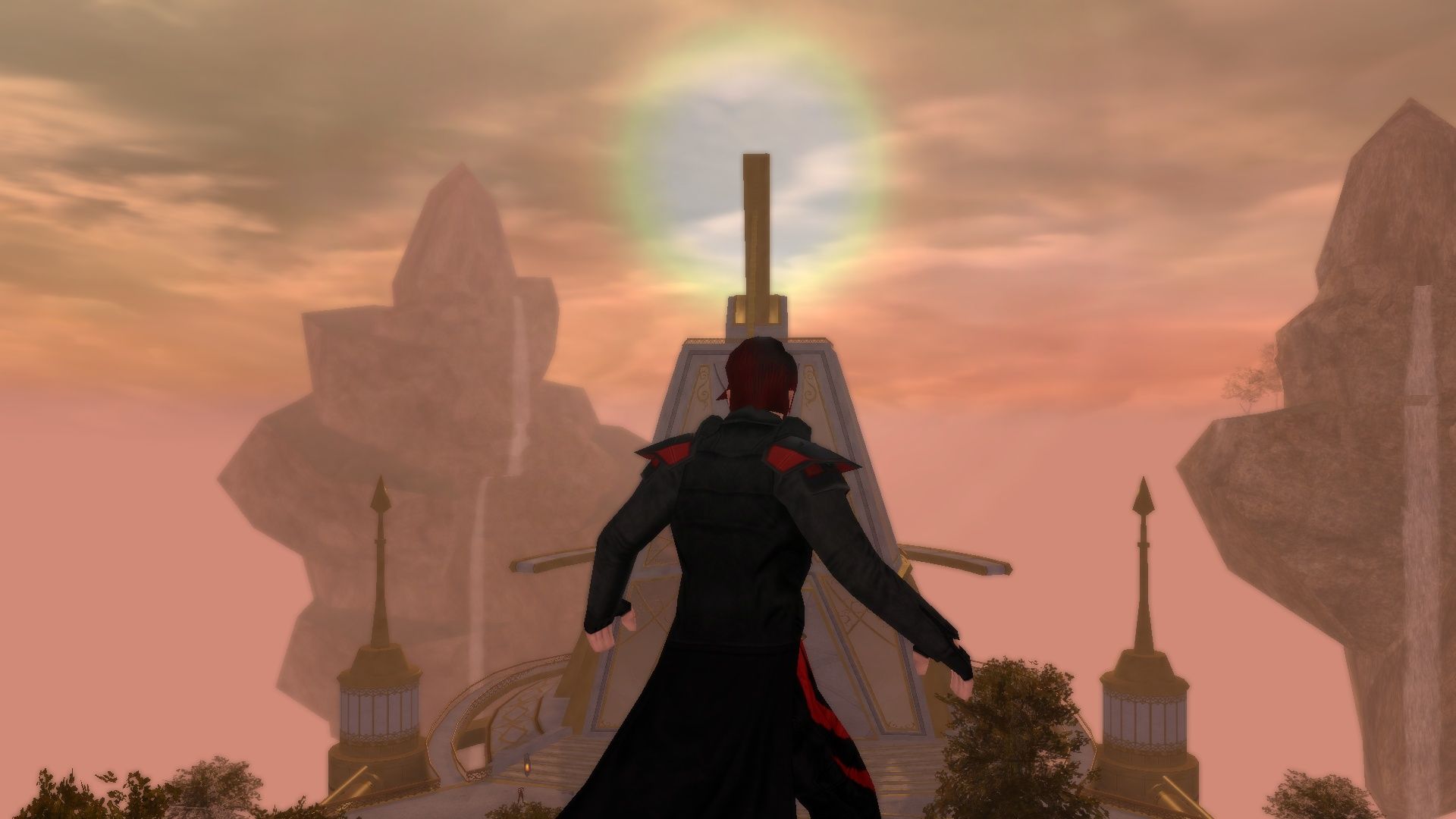 You can also turn yourself into different things, like Hamidon.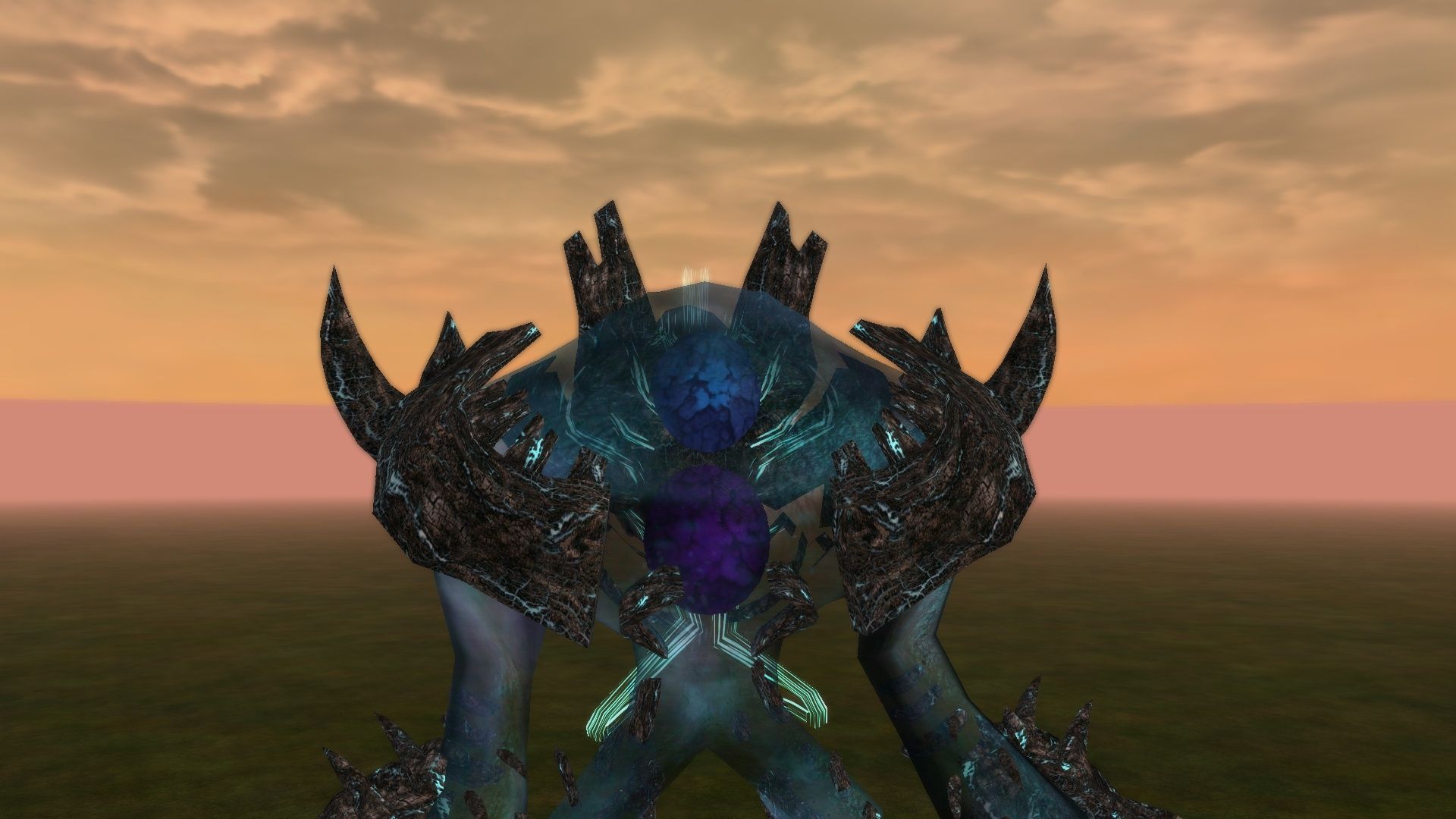 Did I mention that I'd forgotten how to move around? I had to uninvert the mouse and all that stuff.
Here is a Skyraiders sky skiff. I'd never realized you can see the guy sitting in it. Usually either we're fighting them or shooting them from a distance.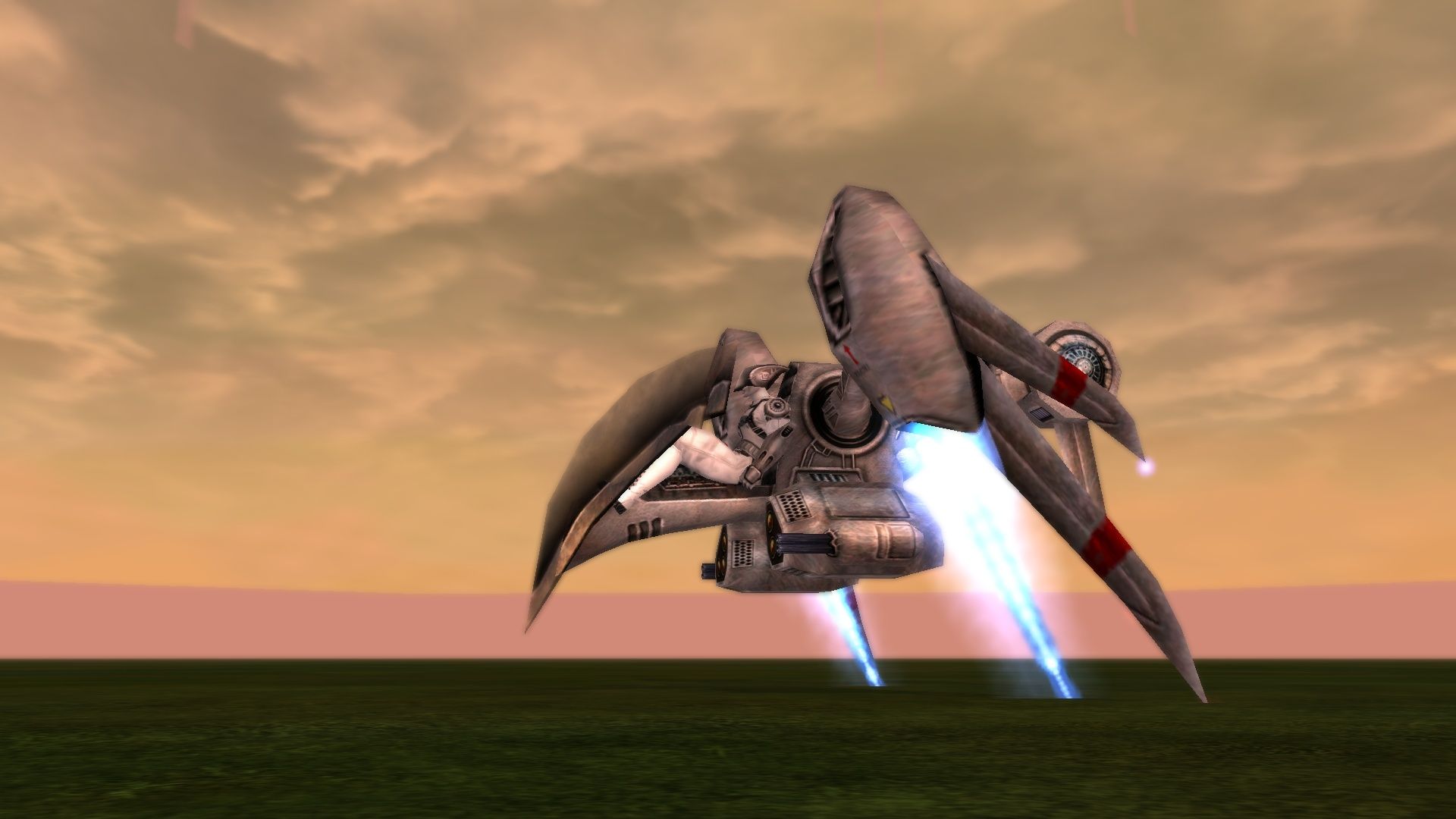 This is a trash can. Yes, you can turn into a trash can. Imp thought this was
sooooo funny
. It also looks sort of like a TARDIS at this distance.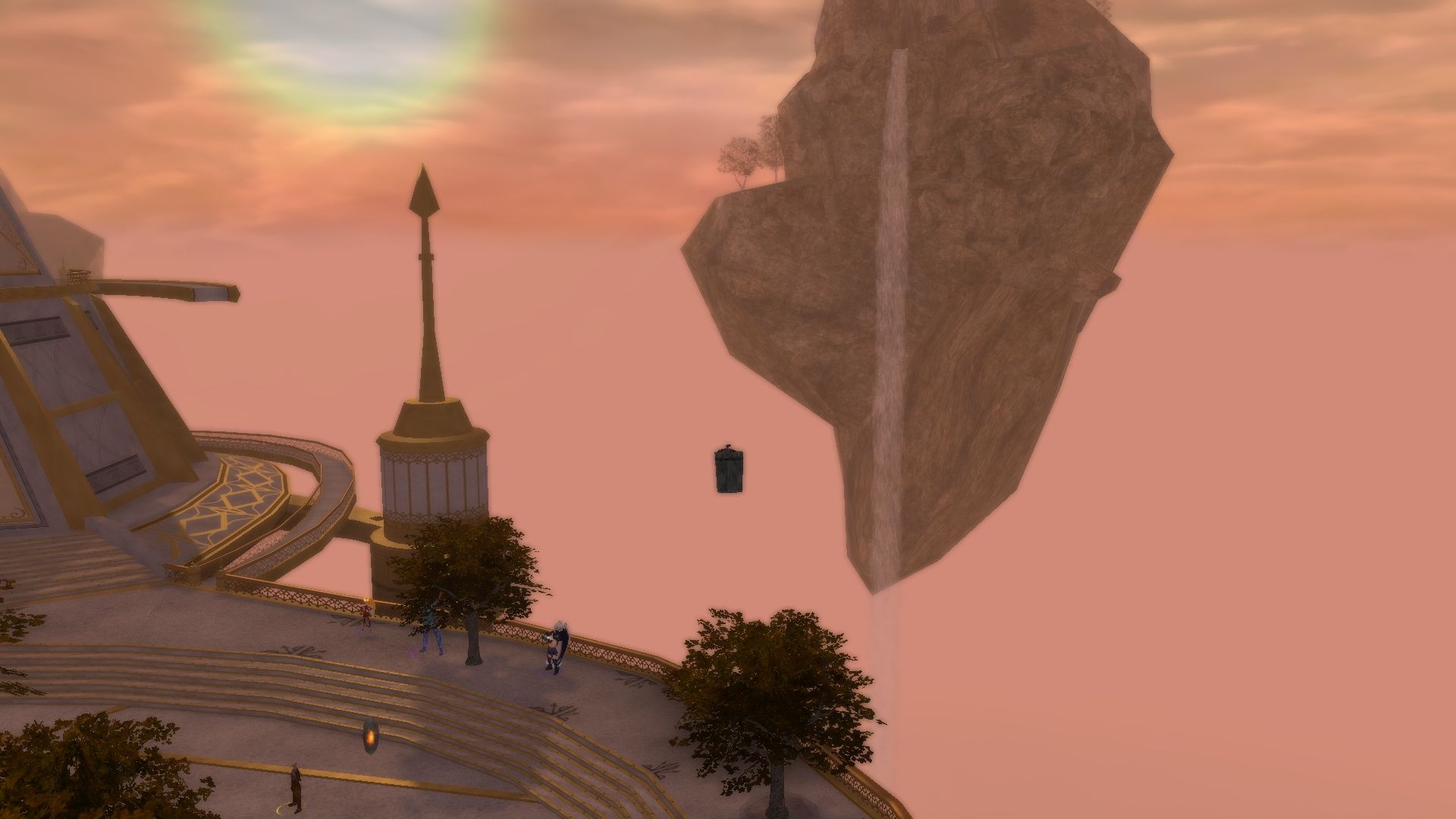 If nothing else, you can take some nice "after the rapture" type shots, or play around with the character creator, get some new pix of your old characters. What I'm really looking forward to is when enough of the game has been reconstructed to even have missions, solo or maybe small group. When that comes back, I think I know where my time will be going.