so much green and blue.
- I need to find another pattern that uses those, preferably in scrappy form.
- I have more pink and purple fabrics than I knew I had.
- I have a lot less orange and red than I thought I had.

The pink/purple is nice because Mom said I should make a quilt for the MIL. I think I'll do the Emeralds pattern using the pinks and purples; I have a maroon solid that works for background fabric, and the design allows for all kinds of scrappy pieces; which makes this a good way to use up the pink/purple stuff. Christmas present!

But since I have so many UFOs right now I should work on finishing something else first... still. Good to have goals!
- I still have
http://the-laridian.tumblr.com/post/143682857506/fanartcity-surprise-friendship
(no, I didn't draw it, I reblogged it)
This is me in so many games. I stop and listen to the NPC dialog and I get caught up in their stories and want to get involved. But the game is wired that they are ENEMEEZ to you and therefore as soon as you come out, even friendly and with weapons holstered, it's clobberin' time.
It also makes those Raiders and other NPCs into people. Not always nice people, but still people.


Therefore I'm going to count any finished item for May. I have... a lot of UFOs still. Some of them I generated just in April. >_>;

Science: needs borders added. I think I need backing fabric too.

Paradigm Shift: At this point it just needs assembly. Choice: do it myself or get it longarmed (which costs money but is much less time and hassle on my part, and it'll look nicer).

Green Hills of Earth: needs longarm

Emeralds: needs longarm

Whirlpool of Dreams: needs backing fabric and then longarm (do you notice a theme here?)

Matti's Fox: needs assembly. Can't longarm this because of the applique, and I have all the parts, so I could and should get this one done myself.

Swirling Dunes: I think I need backing fabric, but then I could quilt this one myself (it's the little wall hanging).

Coastal Birds: Still in kit form, would need to start from scratch, and I should really finish something else first, right?

Lucasarts: Still in planning stages, even more than Coastal Birds.

All this is assuming I don't get caught up in another project, but if I decide to start something, I should work on those last two since they're on my "want to do" list. I got an excellent deal on 108" fabric for Emeralds and Green Hills last night.

Science, Paradigm Shift, and Swirling Dunes are currently on the UFO list for later months, so I probably won't work on them until their number comes up. That leaves... Matti's Fox as the one I should work on next, since it's so close to done. Sometimes just "talking" this out shows the way!
The May number was released this morning and it's #7 on the list. On my list that's the Fire Blossoms quilt, which I finished on April 3. So I'm open for May.
So when we went to Anahuac NWR two weeks ago, we took all those photos, and we identified 9 more species for the list! That brings us to 132 for the year so far. Last year's count was 160. We're closing in!
Fulvus whistling ducks
Mottled duck
Orchard Oriole
Song sparrow
Neotropic Cormorant
Eastern Willet
Sooty Tern
Black tern
Savannah sparrow
Master List for 2016 is here
Someday I should take the annual Big Year lists and compile them into a big Life List. It wouldn't be complete for me (all the birds from my childhood, etc) but it would be a start.
Anahuac NWR part two. When we go birding, we take a lot of photos if we can't immediately identify something, and then look over the photos when we get home. Sparrows, for instance, are so crazy hard to identify when they're just briefly at the side of the road.
http://www.philosophersguild.com/Will-to-Power-Bar.html
Will to Power Bar
"When your Wille zur Macht is a-flagging or you're just a little tired of transvaluating all values, try these! Nietzsche's Will To Power Bar transcends good and evil, it establishes new ideas, and escapes the constraints of Judeo-Christianity. Oh, and it's chewy, too! And not only is this fruit and nut bar delicious, its incredible, interactive packaging is like a nihilist's playground. Open the clasp and discover Nietzsche puzzles, trivia, and 12 steps to becoming an Ubermensch. There's even a cut-out Nietzsche mustache -- show us a Cliff Bar that has one of those! God might be dead, but flavor lives on thanks to our incredible Nietzsche's Will To Power Bar."
Check out the pix, too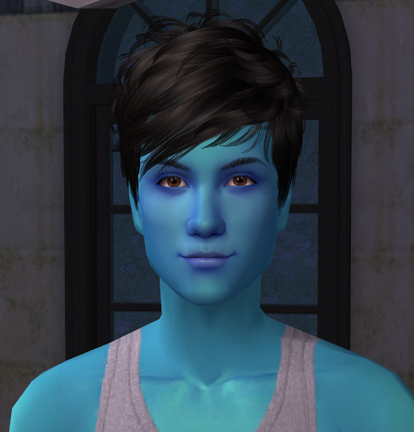 Matt Minter, currently Husband #8 of Deborah Spyder the Black Widow, is now available for download by popular demand! He comes with the outfit and look shown. He has default brown eyes and no recessive surprises that I'm aware of.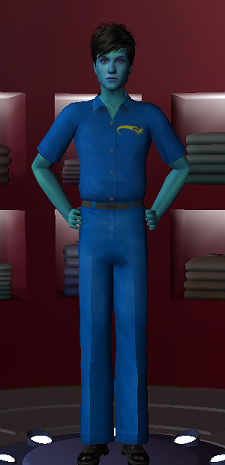 Minty Matt's Minty Stats:
Matt is a Popularity sim and a Capricorn who likes pancakes and sees the good in life.
Neat 8
Outgoing 2
Active 8
Playful 0
Nice 7
Skills:
Cooking 3
Mechanical 2
Charisma 10 (!)
Body 1
Logic 3
Creativity 4
Cleaning 8
Download Minty Matt
From the Black Widow challenge, it's Icy Blue Matt Minter!
everything!
http://322cdb.livejournal.com/
PS I'm actually looking for the "pirate" type outfit from TS3, but I don't know if that's the real name for it, and I don't see it anywhere in the conversions. I should grab a pic...
I had no idea this even existed! And now I must stop myself from downloading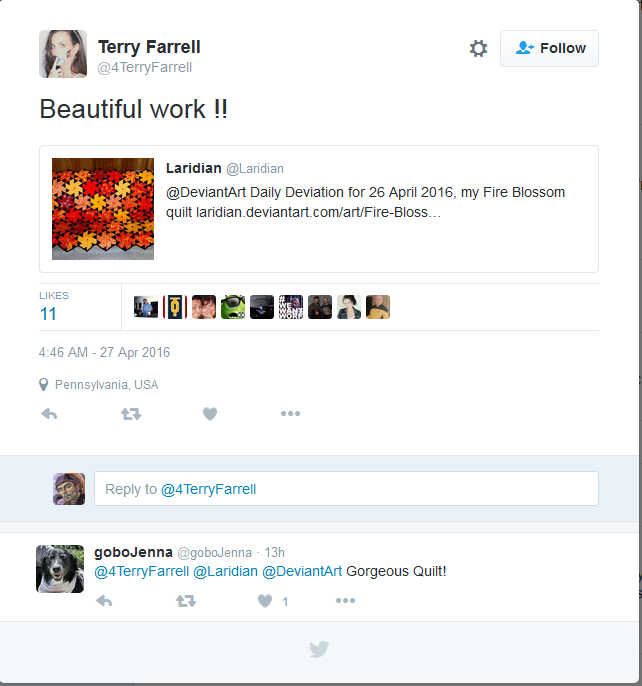 I'm really unfamiliar with most Trek actors past TOS, but she liked my Fire Blossoms quilt:
Previously on the Brains Legacy:
Gen 6 heir Erhardt accidentally death-rayed his parents Lanika and Clayton and Great-Uncle Torgo. In an attempt to flee justice (but not very far) Erhardt moved his remaining family members up the road to a huge new house.
Missed an episode? Catch up here!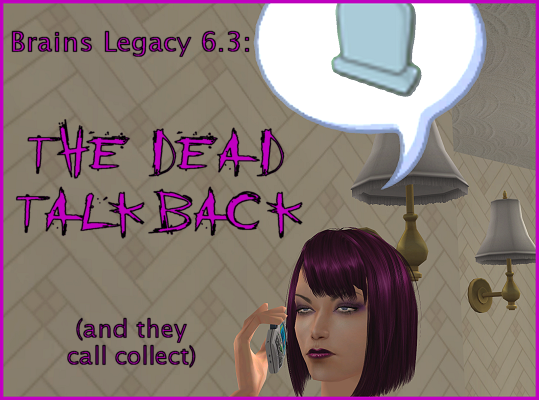 (
The Dead Talk Back
Collapse
)